NCP will not change fundamentals of China's economy: MFA
People's Daily app
1581407403000
The epidemic will not change the fundamentals of China's economy, which will remain sound in the long term, according to the spokesman of China's Ministry of Foreign Affairs (MFA) on Tuesday.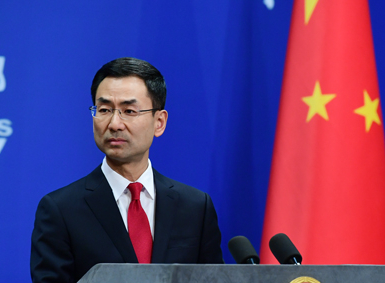 File photo: MFA
Geng Shuang made the remarks during a routine press briefing in response to some foreign financial institutions and media who think that the impact of the novel coronavirus pneumonia (NCP) epidemic on China's economy would have a domino effect.
Geng stressed that the National Development and Reform Commission and other departments had discussed the impact of the epidemic on China's economy last week. Generally, the impact depends on the progress and effectiveness of epidemic prevention and control.
"We are capable of minimizing its impact on China's economy," Geng added.
International organizations such as the International Monetary Fund and the World Bank have already stated that China has sufficient policy space to respond to the epidemic, and China's efforts to prevent and control the epidemic have effectively reduced the risks to the world economy.
China's GDP accounts for about 16 percent of world GDP, and its contribution to world economic growth has exceeded 30 percent. If China's economy is affected, it will inevitably affect other countries and the global economy.
"Therefore, China's fight against epidemics is both for itself and the world." Geng said. "Supporting China and helping China also safeguard the interests of the international community."
The top priority is for the international community to unite and work together to overcome the epidemic and restore normal exchanges and cooperation between countries as soon as possible.
"Only in this way can we provide strong support for the stable growth of the world economy and release positive expectations," he added.