N China's Shijiazhuang locks down outbound traffic after spike in COVID-19 cases
Global Times
1610017885000
Shijiazhuang in North China's Hebei Province was locked down after reporting 117 new COVID-19 infections on Thursday, including 50 confirmed COVID-19 cases and 67 asymptomatic ones, hitting a record number of daily cases since the fresh outbreak started on Saturday.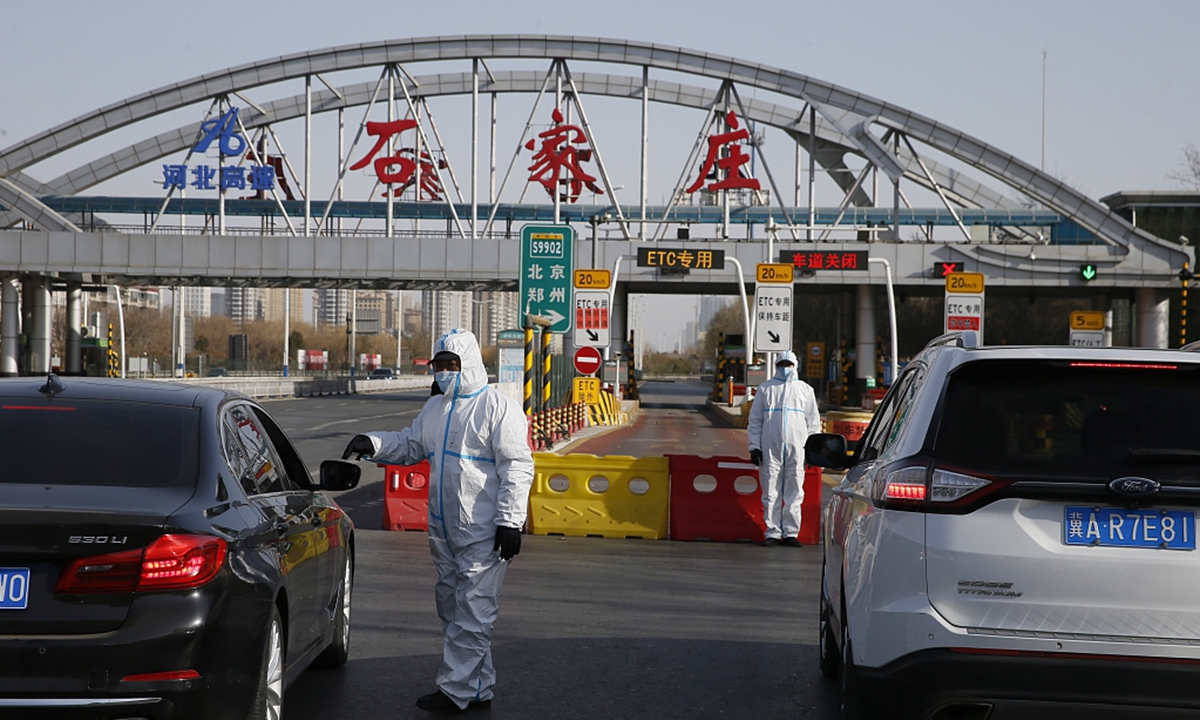 All people and vehicles in the city are not allowed to leave, the local authority announced Thursday afternoon. All people and vehicles in Gaocheng district of the city, which was ranked as a high-risk area due to COVID-19 flare-ups, will not be allowed to leave Gaocheng either.
As of 12 pm Thursday, the city had collected about 6.11 million nucleic acid test samples for COVID-19 in the city-wide testing campaign which started on Wednesday. 2.4 million samples have been tested, among which 11 new positive cases were found.

As of 10:30 am on Thursday, the international airport in Shijiazhuang canceled 84 percent of inbound flights and 81 percent of outbound flights, data from information provider VariFlight showed. The airport is about five kilometers away from Gaocheng district, the COVID-19 high-risk area in Shijiazhuang.
Authorities have also imposed temporary closures on railway stations and suspended operations of the long-distance bus transit station in the city.
Three officials in Gaocheng district were held accountable on Wednesday night for failing to fulfil their duties in the recent anti-epidemic work. They include the deputy governor of the district and the deputy commander of the district emergency command.
Among the 50 newly reported confirmed cases, three patients had attended weddings in various places, and one is a college student in Shijiazhuang.
Shijiazhuang has reported 83 confirmed cases and 148 asymptomatic patients as of Thursday in the last five days.
The city announced it was entering "wartime" mode on Sunday.
It started the city-wide nucleic acid testing for COVID-19 on Wednesday and has collected about 2 million samples as of 5 pm Wednesday.