Hubei offers medical workers free pass for provincial A-level tourist sites
People's Daily app
1588508071000
Central China's Hubei Province launched measures to support the revitalization of the cultural tourism industry on Friday, including a proposal to carry out activities for the frontline medical staff fighting the epidemic, in an effort to show Hubei locals' gratitude.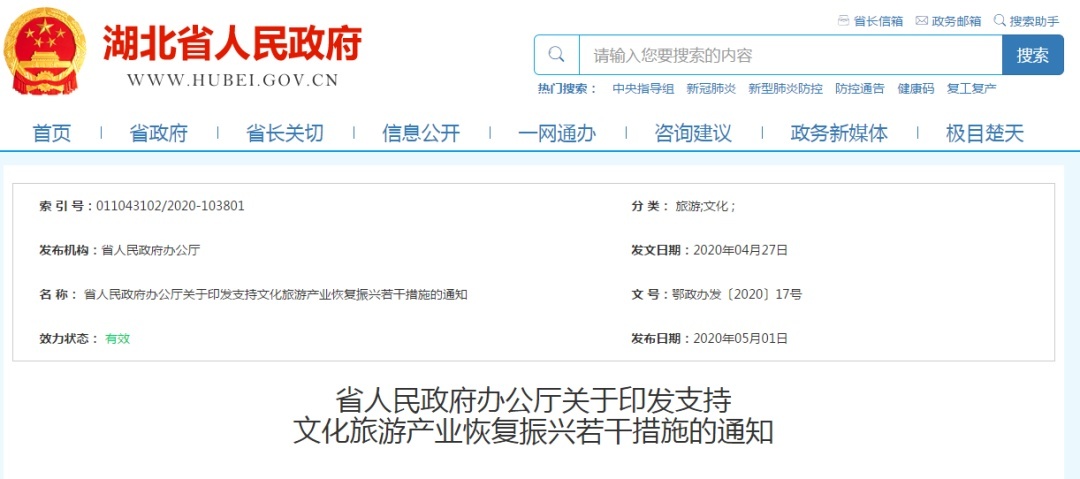 Notice of the Hubei Provincial People's Government called Launching Measures to Support the Revitalization of the Cultural Tourism Industry
Medical workers from other provinces who aided with Hubei Province's pandemic prevention can get a "Lingxiu Hubei" Thanksgiving Card, which enables each of them and three of their relatives to travel to the A-level tourist sites in Hubei for free for an unlimited number of times. At the same time, Hubei's local medical workers can visit the provincial A-level scenic spots free of charge before the end of 2021.

The policy is great!

It's very humane to include three relatives.

It's a down-to-earth policy.
Netizens' comments about the new policy. (Screenshots via weibo)
Tens of thousands of medical workers from all over the country came to aid Central China's Hubei, the epicenter that was initially hit hard by COVID-19. To express Hubei people's gratitude and thanks to these frontline medical workers, the authority issued the above policy, which has received many Chinese netizens' thumbs-ups and praise.
(Compiled by Yang Shiqi)