NE China province beefs up soybean production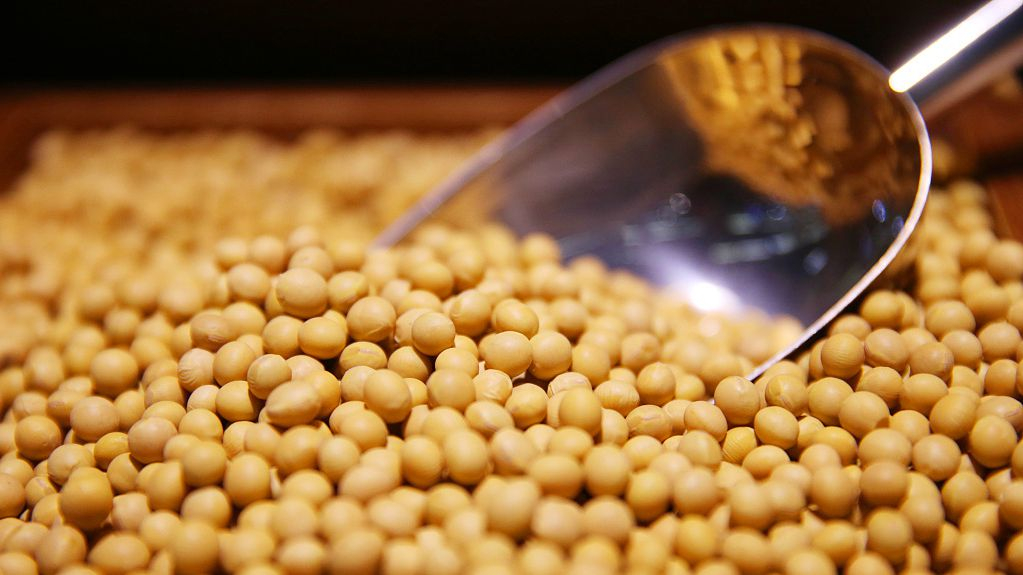 File photo: CGTN
HARBIN, Jan. 8 (Xinhua) -- Northeast China's breadbasket province of Heilongjiang aggressively increased soybean production in 2019, contributing to 77.3 percent of the country's total newly-added soybean growing areas in the period.
According to an ongoing work conference on Heilongjiang's agricultural and rural affairs, the soybean planting area in the province increased by 712,000 hectares to reach 4.28 million hectares in 2019, accounting for nearly 46 percent of the total soybean planting area in the country.
Heilongjiang is the country's largest producer of non-genetically modified soybeans, where farmers have been encouraged to expand soybean planting to increase supply. Soybeans are crushed for extracting cooking oil in China and also used as animal feed.
Li Fuqiang, chair of a soybean planting cooperative in the city of Bei'an, Heilongjiang, said farmers' enthusiasm for planting soybeans has resumed over the past two years, along with a higher farming efficiency.
The cooperative added 3,333 hectares of soybean plantations in 2019, which has a yield of 2,250 kg per hectare.