Latest COVID-19 flare-up in border city Manzhouli caused by contaminated imported goods
Global Times
1638279043000
The latest coronavirus flare-up in the border city Manzhouli, North China's Inner Mongolia Autonomous Region was caused by contaminated imported goods based on initial investigations, Manzhouli authorities said at Tuesday's press briefing.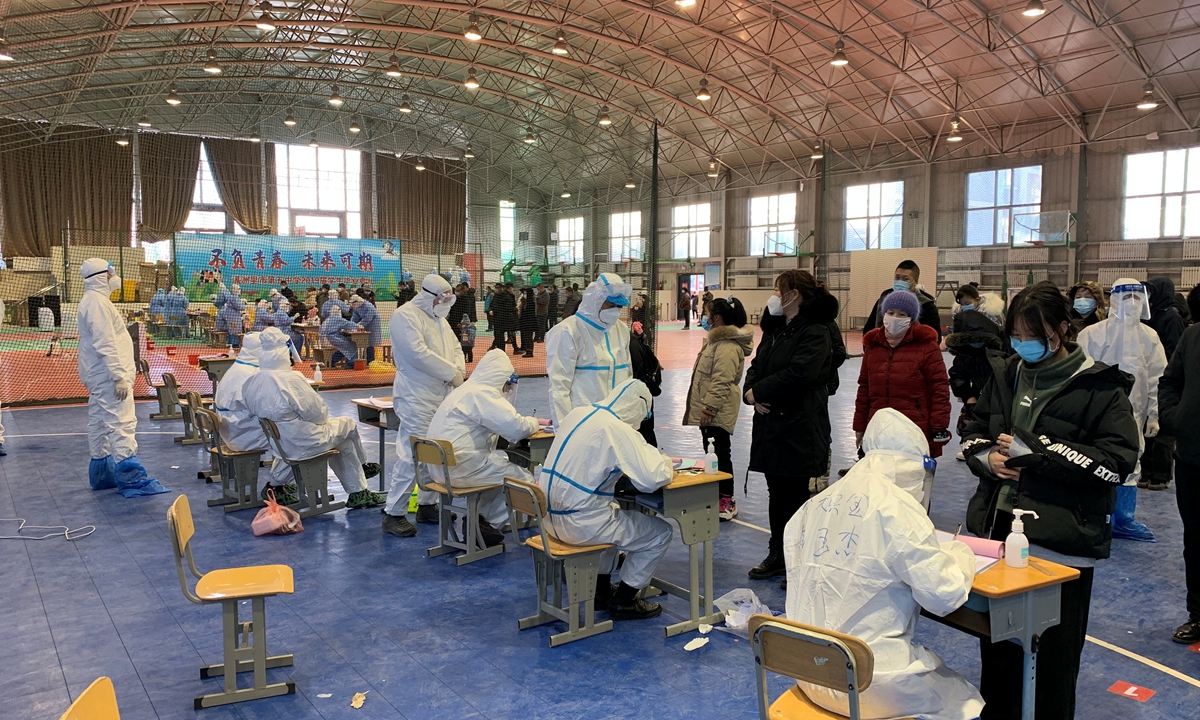 The full genomic sequence of the first three confirmed COVID-19 cases involved in the latest outbreak in the city has a low homology with previous domestic outbreaks, which means this round of epidemic was caused by a new imported source, according to the authorities.
Starting from Wednesday, Manzhouli railway port will suspend the import of non-container goods including wood, coal, mineral powder, chemical fertilizer, pulp, non-gold mined goods, agricultural and other goods involved with manual loading and unloading, as the latest COVID-19 flare-up was caused by imported contaminated goods.
The three cases all possibly came into contact with imported goods. After on-site visits and investigations, this round of epidemic was spread through "person-to-person or goods-to-person transmission," the authorities noted.
From 12 am to 2 pm on Tuesday, 34 new local confirmed cases were reported in Manzhouli, making the total number up to 73, the authorities said.
More than 2,700 close contacts and secondary contacts of more than 1,400 people have been placed under medical observation. The city started the third round of all-inclusive testing at 8 am on Tuesday. As of 2 pm, the work was still underway.
Since the outbreak of the epidemic, more than 28,000 visits have been conducted in the city as of Tuesday 2 pm, including more than 3,000 people who have left Hulunbuir in Inner Mongolia Autonomous Region, according to the authorities.
Manzhouli has three high-risk areas and one medium-risk area for coronavirus.
The city, which borders with Russia, with many China-Europe freight trains passing through every year has tightened epidemic prevention and control work after COVID-19 cases were detected.