HKSAR special trade privileges with the US: Three things that will change
People's Daily
1590973594000
Editor's note: Zhong Zhengsheng, former managing director at Caixin Insight, a Caixin affiliated think tank.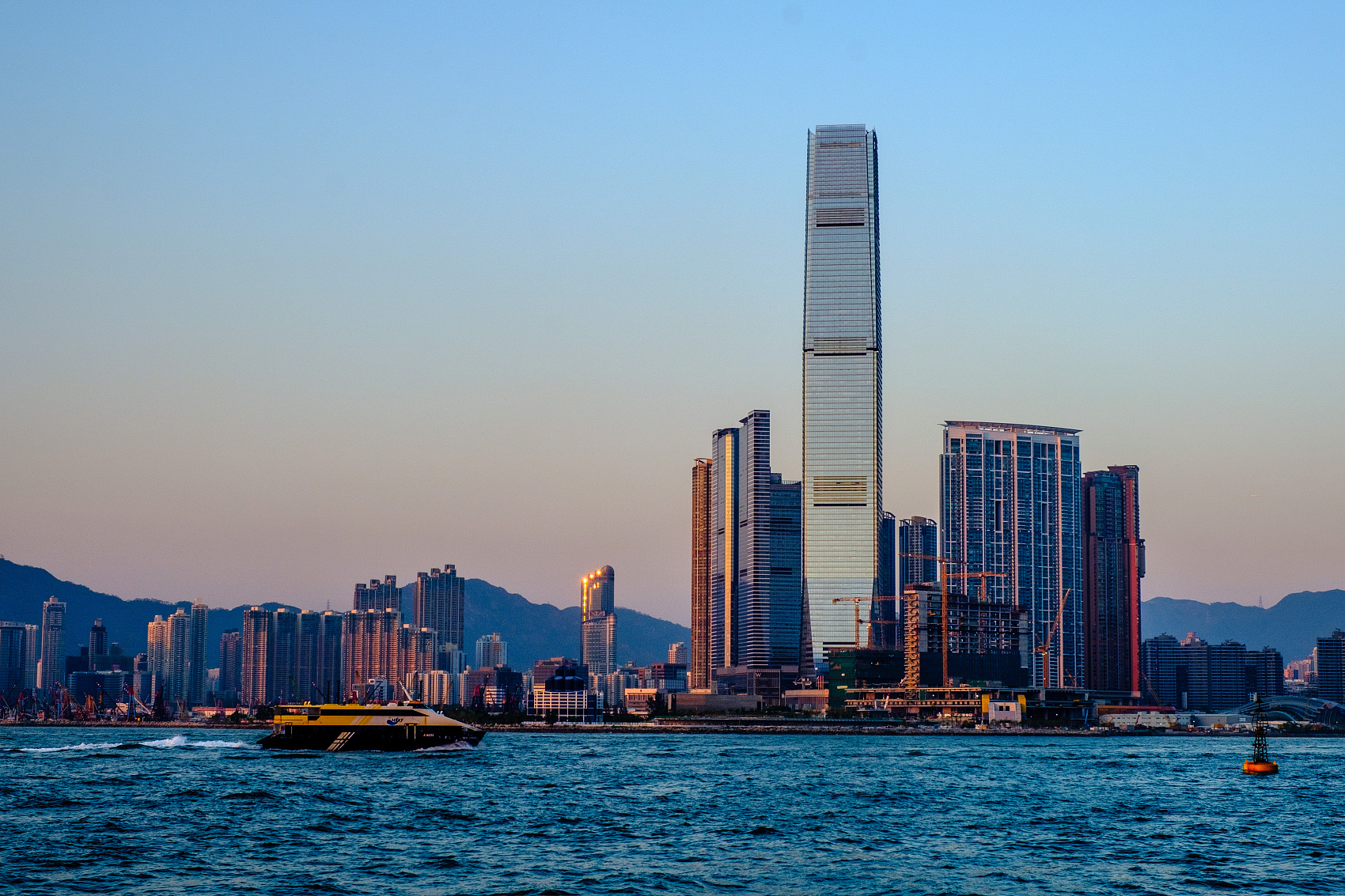 File photo by CFP

The United States may cancel Hong Kong Special Administrative Region (HKSAR) independent tariff status, but it is unlikely to terminate the free exchange of Hong Kong dollars for US dollars, according to an article written by Zhong Zhengsheng, former managing director at Caixin Insight, published on Caixin.
US President Donald Trump on Friday said the US will strip HKSAR of its special privileges, in response to China's passage of a national security legislation.
"This will affect the full range of agreements, from our extradition treaty to our export controls on dual-use technologies and more, with few exceptions," said Trump at a White House news conference.
What is HKSAR's 'special treatment'?
The special treatment of Hong Kong refers to what is offered by the Hong Kong Relations Act enacted by the US Congress in 1992. The act allows for easier travel between US and Hong Kong and exempts the region's exports from most US tariffs, while allowing companies based there to access "sensitive technologies" made by American firms, which face export restrictions to the mainland.
Zhong believes there are three major "special treatments" of Hong Kong and predicts three areas that will especially affected.
Tariffs
At the moment, Hong Kong is one of the world's top trading territories and enjoys special trade relations with the US It has a free port, meaning no tariffs are charged on the import or export of goods. In 2018, Hong Kong was ranked seventh in terms of volume of trade with a total value of nearly 1.2 trillion US dollars.
But much of that trade is made up of goods that pass into, or come out of, the Chinese mainland, Zhong said.
Hong Kong's exports to the US was less than four billion Hong Kong dollars in 2017, accounting for only 0.13 percent of Hong Kong's GDP. "if the US imposes tariffs on Hong Kong, it will have little effect on Hong Kong's local exports," he said.
Zhong believes it's the US who has long been enjoying a substantial trade surplus with Hong Kong.
In the past decade, US trade surplus with Hong Kong has been the biggest among its trading partners, with merchandise surplus totaling 297 billion US dollars from 2009 to 2018.
"If Hong Kong imposes tariffs on American products, it will have a great impact on American exporters," he noted.
Sensitive technologies
In terms of tightened restrictions on tech exports, Zhang said Hong Kong and the Chinese mainland will have little marginal influence because Hong Kong doesn't import many dual-use American technologies anyway amid an already very restrictive export control regime in US.
He also agreed with Hong Kong Finance Secretary that the city will find replacements of the tech trade, "When dealing with the US, the city should continue improving trade relations with other trading partners such as Europe and Japan," Finance Secretary Paul Chan Mo-po said on Sunday.
Currency peg
Hong Kong's standing as a financial center rests partly on its decade's long currency peg. It adopted a fixed exchange rate against the US dollar since 1983.
Zhong warned that it will hurt US companies if the US adds more restrictions on its trading of the US currency.
The US has 85,000 citizens and more than 1,300 enterprises in Hong Kong, he said, noting that Hong Kong uses the US dollar as the most typical region for reserve currencies. "When the US bans Hong Kong from accessing the US dollar clearing pool, the impact on the dollar's reserve currency status will be reconsidered."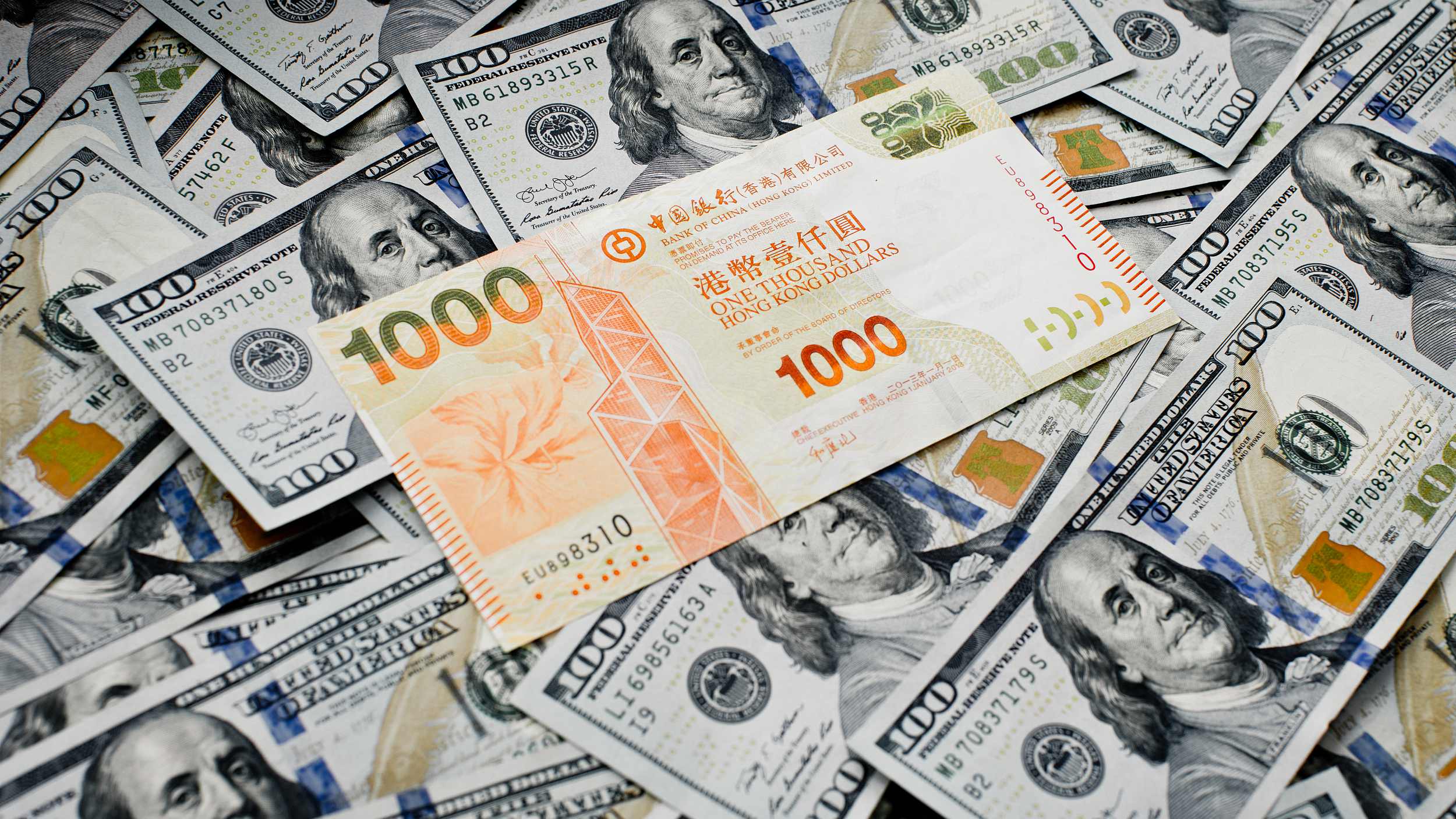 Photo by vcg
Zhong thinks Trump's adjustment is currently seen as an behavior of "All we hear is thunder, but no rain falls", which only disturbs market sentiment in the short term.
Stock markets across the Pacific were impervious to Trump's latest threats, the Dow closed down 0.1 percent at 25,383.11, while both the S&P 500 and the Nasdaq ended solidly higher, up 0.5 percent and 1.3 percent respectively, China A50 futures also swinging back swiftly to positive territory.