Shanghai parents get longer child care leave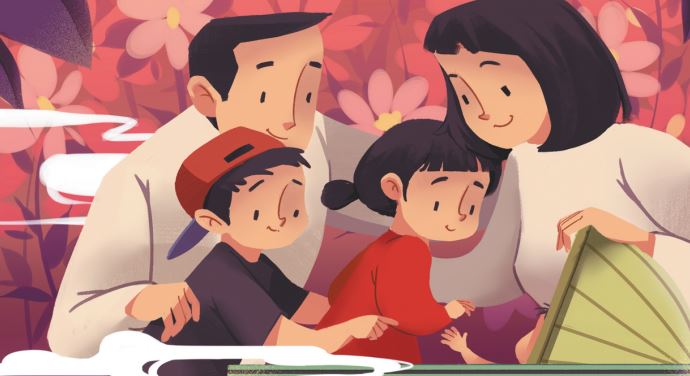 Parents in Shanghai will be able to enjoy more time with their newborns and extra annual child care leave after a revision to the municipal population and family planning regulation was passed by the city's legislature on Thursday.
Under the revised regulation, paid maternity leave will be extended by one month, from 128 days to 158 days, and both parents will be entitled to five days of paid child care leave every year before their child turns 3.
The revision was approved by the standing committee of the Shanghai Municipal People's Congress to bring the local regulation into line with the amendment of China's Population and Family Planning Law in August.
It also clarified the legal right of couples to have three children, and authorized the municipal and district governments to implement measures in finance, tax, insurance, education, housing and employment to ease the burden on families raising children.
The revised regulation took effect immediately, and families that have had children since May 31 will be entitled to the new benefits. Mothers will be able to claim the additional one month paid maternal leave from their employers, and the related 30-day birth insurance payment will be put into their bank accounts.
Liu Wenrong, a researcher focusing on family affairs at the Shanghai Academy of Social Sciences, said the revision is "a long-awaited and almost inevitable move for the public" as Shanghai has been facing issues related to an aging population and the new measures give incentives for people to have more children.
"The additional paid leave for parents will ease some of the burden of raising children, but there is more to be done, such as building more day care centers and increasing gender equality in employment and job promotion, to take away the concerns of having children from young couples and really help those who juggle career and family matters," Liu said.
Chen Wenxuan, the mother of a 4-year-old girl in Shanghai, said she was happy to learn about the revision and had forwarded news about the new benefits to her husband.
"I joked to him that we had our baby too early to enjoy those benefits," said Chen, who works as a consultant in the exhibitions industry. "But I'd really like to have a second child when my husband and I get into the next stage in our careers."
She echoed Liu, saying that although the extension of maternal leave provides better protection for women, more child care services are needed.
"What's more important in my mind are measures that can help a professional woman like me to quickly return to work after giving birth," she said.
In this regard, the regulation said the government should encourage private capital to open more child care institutions and support kindergartens, public agencies, companies and communities to provide child care services to the public.