Chinese paddlefish in Yangtze River declared extinct
People's Daily app
1578022769000
Psephurus gladius, a Chinese paddlefish living in the Yangtze River, was declared extinct, according to a paper from Chinese experts at the Yangtze River Fisheries Research Institute.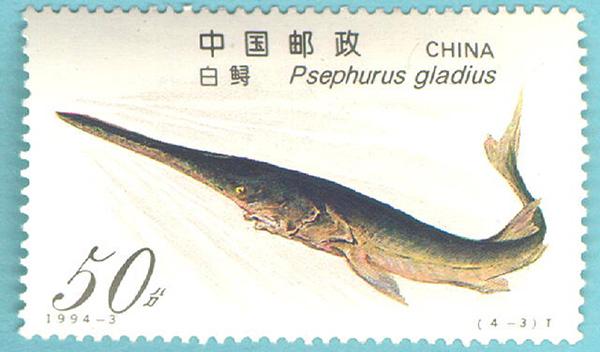 China printed psephurus gladius on a 1994 50 cent stamp. (Photos from Internet)
Psephurus gladius, also known as the Chinese Paddlefish, was evaluated and declared to be extinct by experts from the International Union for Conservation of Nature (IUCN) last September in Hangzhou, Zhejiang Province. Psephurus gladius is a Class I protected species in China and returned to the public's attention before New Year 's Eve after a pre-proof paper was published on Science of The Total Environment, in which authors estimated the paddlefish was extinct in between 2005 to 2010.
The news came as another blow for China's fresh water bio-diversity, following the functional extinction of the "Giant panda in water"- Lipotes vexillifer (Chinese river dolphin) and the Yangtze River shad.
Psephurus gladius is an ancient species and can be traced to the Cretaceous period of the Mesozoic Era (150 million years ago). The length of a grown psephurus gladius can reach seven to eight meters, which makes it one of the 10 largest fresh water fish species. Swimming very fast, psephurus gladius is referred to as a "tiger in water" or the "king of fresh water fish".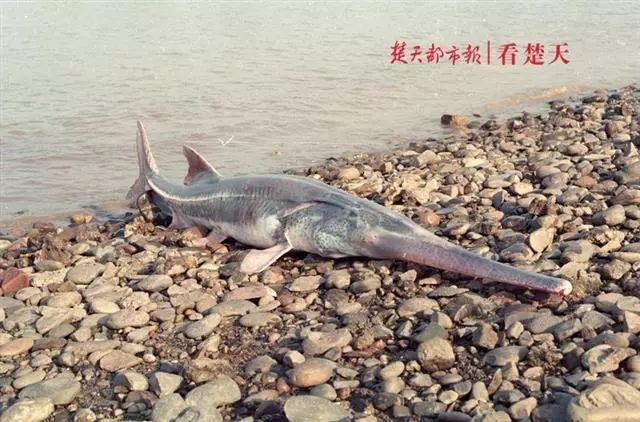 The last sighting of psephurus gladius was in 2003 that the researchers helped and released, but they lost the track of the radio signal from the paddlefish. In 2009, IUCN evaluated psephurus gladius's status as critical.
Starting from this year, the fishing moratorium will be observed in 332 conservation areas in the Yangtze River basin, which will also be expanded to all natural waterways of the river and its major tributaries from no later than January 1, 2021.
The fishing moratorium is regarded as a key move in fighting depleting biological resources and degrading biodiversity in the Yangtze River, which has long been suffering from human activities such as overfishing, pollution and damming, said Vice Minister of Agriculture and Rural Affairs Yu Kangzhen.