Chinese state councilor refutes irresponsible remarks on Lancang-Mekong drought
BANGKOK, Aug. 2 (Xinhua) -- Chinese State Councilor and Foreign Minister Wang Yi on Friday refuted irresponsible remarks from non-regional countries about the drought in the Lancang-Mekong river basin, while attending the foreign ministers' meeting of ASEAN Plus Three (China, Japan and South Korea).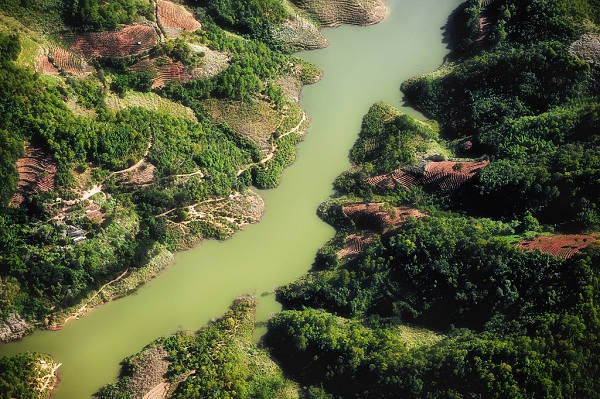 (File Photo: VCG)
The Lancang-Mekong river is an important river on which China and ASEAN (the Association of Southeast Asian Nations) countries jointly depend for existence, Wang said, adding that both sides have shared future as well as close cooperation between the upper and lower reaches of the river, which constitutes a major part of the Lancang-Mekong Cooperation.

Originating from the Qinghai-Tibet Plateau in China, the river is called the Lancang River in China and the Mekong River when it flows through the lower reaches before emptying into the sea.
Noting that both the lower and upper reaches of the river suffered drought this year, Wang said that taking into account the needs of the countries in the lower reaches, China has taken the initiative to increase releasing of water downstream at an amount exceeding the normal level to help relieve drought in the lower reaches despite its own difficulties.
Wang said that the runoff of the Lancang River accounts for only 13.5 percent of the total volume in the whole Lancang-Mekong river basin and the inflow from downstream tributaries and rainfall distribution in the area is among major factors affecting the streamflow of the lower reaches.
The irresponsible remarks from some non-regional countries are not based on facts and will not be recognized by downstream countries, Wang said.