Translator helps in fight against virus
Cao Yanyi never thought her self-taught Korean language would be so helpful.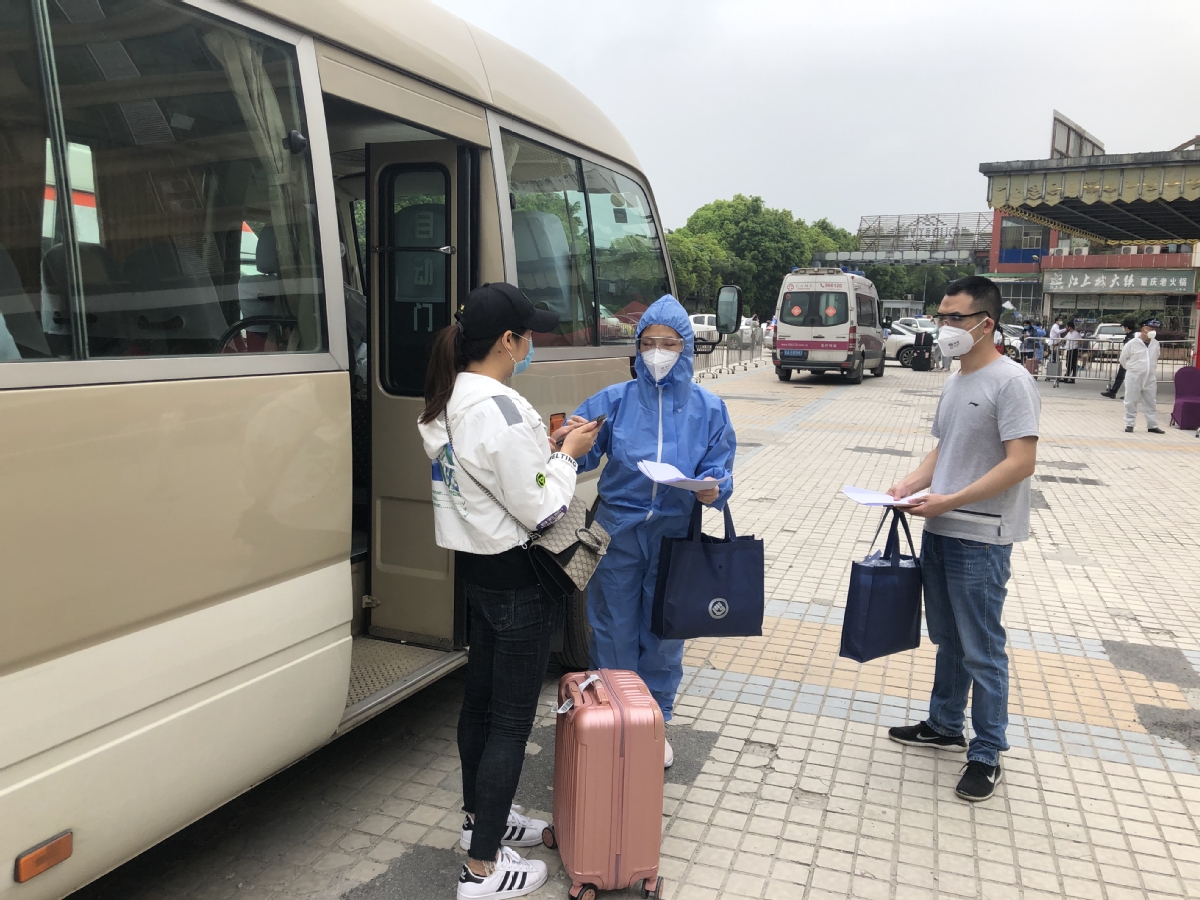 Cao Yanyi served as a translator for hundreds of South Korean nationals as part of the coronavirus epidemic control work.
An employee of Tangjing subdistrict office in Baiyun district, Guangzhou, Guangdong province, she served as a translator for hundreds of South Korean nationals as part of the coronavirus epidemic control work.
Cao developed interest in Korean language through South Korean TV dramas. With the help of online resources, she learned the language during the summer vacation before starting the senior high school and during the university.
"I took the Korean language test in 2016 when I was studying in the university. Six was the highest level, and I reached level five," Cao said on Friday.
In late February, she received a call from a community worker who knew about her Korean language skills. The worker asked Cao to talk on the phone with a South Korean national about epidemic control.
Soon, the demand for her translation service kept growing.
Cao had been tasked with translation work at her office, which she joined in 2018 after graduating from the university.
Nearly 300 people from South Korea lived in the subdistrict, where she provided translation service for people on quarantine. She also served people being quarantined at a hotel in Baiyun district. During the peak of epidemic in the country, the hotel had accommodated up to 50 South Korean nationals.
Cao's task involved explaining the isolation measures, including duration of the isolation, to those living in the community. Besides daily reporting of their temperature, she also addressed some of their concerns.
Cao was always on call, day or night. She worked extended hours on days when she had to help those on quarantine at the hotel.
She went to the airport in full protective gear, escorted South Korean nationals to the hotel in a bus and explained to them about the quarantine measures, including how to order food.
Such trips would take at least two to four hours. Cao used to work overnight, receiving three to four groups of South Korean passengers at the airport.
With her telephone number having been printed on leaflets handed to the people requiring assistance, she would often be inundated with calls. Cao would also help dozens of people on WeChat.
She enriched her knowledge about the epidemic through online resources.
She kept the South Korean nationals informed about the end of their quarantine a day in advance. As the isolation of the people she was serving ended in mid-April, Cao resumed her regular work.
The district government had asked the subdistrict office to hire translators to serve the foreign nationals, and Cao had performed her task without any extra payment, said Tan Qiyong, deputy director of the subdistrict office.
Without Cao, it would have been difficult to carry out this work. She served as a bridge. It was no easy task," Tan said, adding that it was fraught with risks.
Reflecting on her role, Cao said it was a very good experience. "Some people thanked me for my help. I had a chance to meet so many people."
In a WeChat conversation, a South Korean national told her, "You have worked so hard today. It was difficult, wasn't it? I hope the disease disappears soon, and we return to quiet and happy life like before. Stay strong and keep good health."