China's top legislature strongly condemns US Senate approval of bill on Hong Kong
BEIJING, Nov. 20 (Xinhua) -- The Foreign Affairs Committee of the National People's Congress (NPC), the top legislature of China, on Wednesday firmly opposed to and strongly condemned the passing of the so-called Hong Kong Human Rights and Democracy Act of 2019 by the U.S. Senate.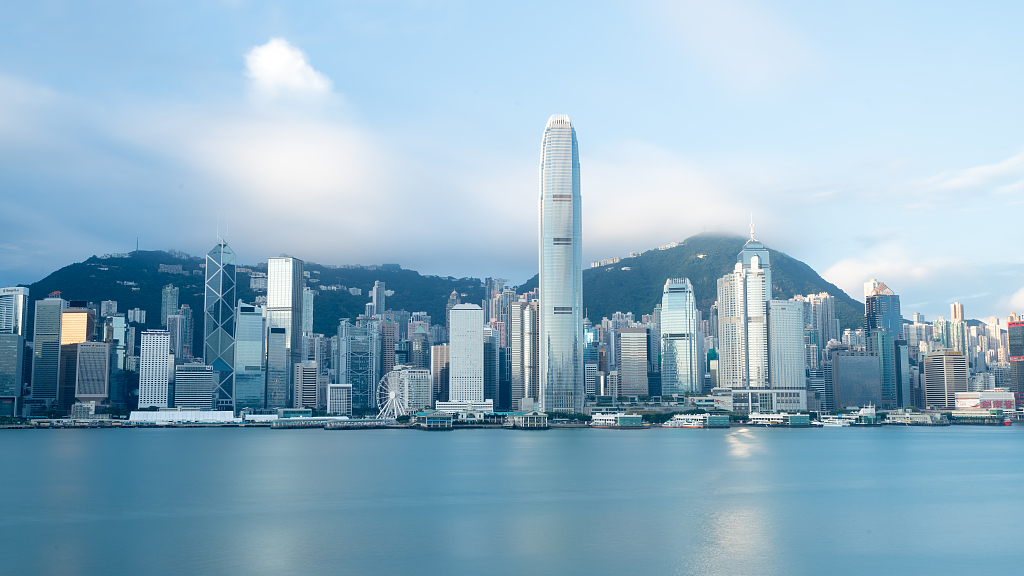 A shot of Hong Kong. (Photo: VCG)
The U.S. Senate passed the bill on Tuesday local time despite stern representations and strong opposition from China.
The move "grossly interfered in China's internal affairs," according to a statement issued by the NPC committee.
Over the past five months or so, a series of violent crimes in Hong Kong have seriously trampled the rule of law and social order, undermined Hong Kong's prosperity and stability, and challenged the bottom line of the "one country, two systems" principle, the statement read.
Violent criminals in Hong Kong have continuously escalated their activities of beating people, smashing facilities and setting fires recently, with some even hurting ordinary citizens, said the statement, noting that they acted with no bottom line and showed no sign of respect to morality or fear of the law.
"This is closely related to the U.S. intervention in Hong Kong affairs and China's internal affairs," it said.
The committee pointed out that the most pressing task for Hong Kong at present is to bring violence and chaos to an end and restore order, which represents the broadest will of Hong Kong people and the largest human rights in Hong Kong.
Instead of condemning heinous violent crimes in Hong Kong, the U.S. Senate, at the urging of a handful of anti-China lawmakers, continued to bolster violent criminals in the name of "human rights" and "democracy," fully exposing the U.S. Congress' extreme hypocrisy, stark double standards and its evil intentions to oppose China and create turmoil in Hong Kong, it read.
"Safeguarding national sovereignty, security and development interests is essential to fully and faithfully implementing the 'one country, two systems' policy," it said.
"The affairs of Hong Kong are China's internal affairs and must be handled within the framework of the Constitution of the People's Republic of China and the Basic Law of the Hong Kong Special Administrative Region," it noted.
The committee reiterated that Hong Kong belongs to China and its affairs brook no interference from any outside forces.