Zhang Jun: The world is undergoing two crises, and countries must uphold true multilateralism ​
People's Daily app
1623391930000
United Nations (People's Daily) - Ambassador Zhang Jun, Permanent Representative of China to the United Nations, exchanged views on the current global refugee situation, with UN High Commissioner for Refugees (UNHCR) Filippo Grandi, on Thursday.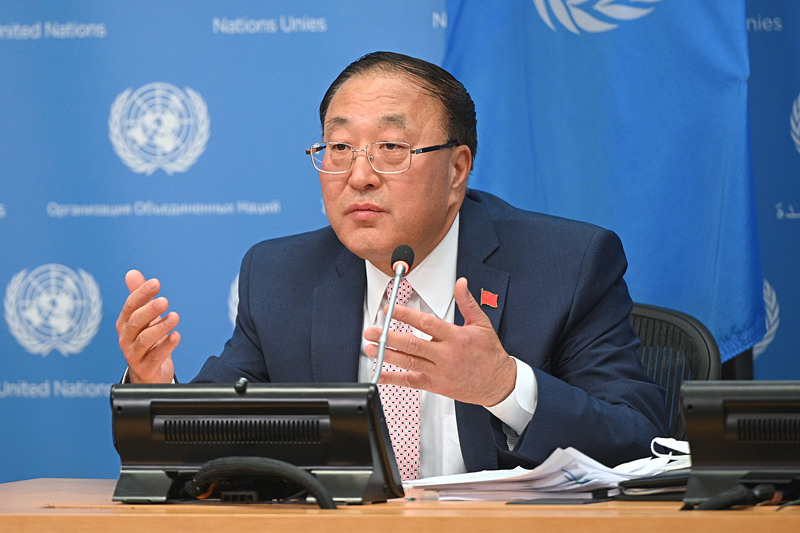 Zhang said the world is undergoing two crises, one being the global health crisis caused by COVID-19, and the other the crisis of multilateralism due to the impact of unilateralism. All countries should join hands to uphold true multilateralism and oppose the politicization of humanitarian issues and unilateral sanctions. China will continue to support the UNHCR and other multilateral agencies in carrying out humanitarian operations for the protection of refugees and other vulnerable groups.
Grandi gave updates on the priorities of UNHCR, saying that the COVID-19 pandemic has had a serious impact on refugees around the world, and he looks forward to strengthening cooperation with China and other parties to jointly address the challenges.