National security law won't affect judges' appointments in HK: Carrie Lam
Global Times
1592901763000
Hong Kong Chief Executive Carrie Lam reiterated that the national security law for Hong Kong will not affect the region's judicial independence, clarifying that the current appointment procedure for judges will not change for national security cases.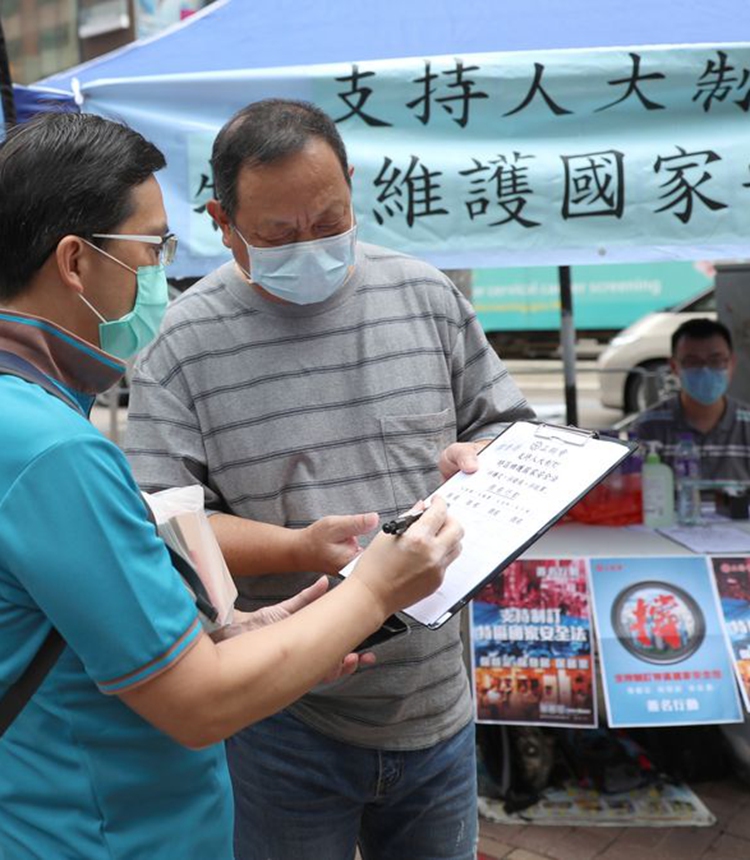 Chief Executive of the Hong Kong Special Administrative Region Carrie Lam visits a street stand and signs a petition in support of the national security legislation in Hong Kong, south China, May 28, 2020. (Photo: Xinhua)
Lam made the remarks at a press conference on Tuesday, adding that a judges list will be provided for national security cases after the law is implemented. Judicial institutes will be responsible for arranging the judges when cases arise.
The Basic Law has clarified that the chief executive will appoint judges based on candidates recommended by judicial institutes. Judges for national security cases will also be appointed through this procedure, Lam noted.
Judges will be appointed according to their professional capabilities, Lam said, noting she is highly confident in the judicial system and every judge in Hong Kong.
Lam said that she noted that details of the draft of the national security law for Hong Kong released previously did not touch upon the nationality of judges, which she believed showed the central government's high respect and full confidence in Hong Kong's judicial system.
China's top legislature has reviewed the draft law on safeguarding national security for Hong Kong, the Xinhua News Agency reported Saturday.
Hours after the draft's details were revealed, the top legislature announced that they will convene its 20th session from June 28 to 30 in Beijing.
Observers said that top lawmakers are expected to vote on the law during the committee's upcoming session before July 1.