China ranks the 14th most innovative economy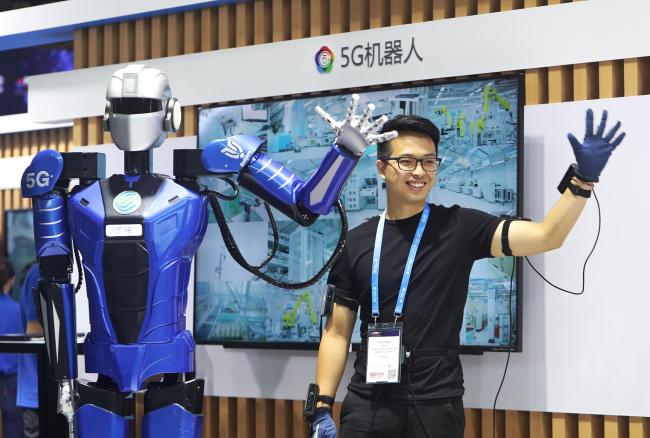 The synchronization of a 5G robot and the operator at the Mobile World Congress in Shanghai, June 26, 2019. (Photo: VCG)
China ranked 14th in the Global Innovation Index (GII) released on Wednesday.

The GII ranks the performance of nearly 130 economies around the world each year in terms of innovation. China has risen in the rankings for four consecutive years, and took the 17th place last year.
Switzerland was No. 1 on the list, a position it has held since 2011. Sweden ranked second, followed by the United States, the Netherlands, and Britain.
The GII is a useful tool for governments to map out their strategies to foster innovation. This year, it ranked 129 economies based on 80 indicators, such as research and development investment, international patent and trademark applications, mobile-phone app creation, and high-tech exports. It also looks at the economic context of each country, and the backdrop of general economic growth and government planning.
"The GII shows us that countries that prioritize innovation in their policies have seen significant increases in their rankings," said WIPO Director General Francis Gurry. "The rise in the GII by economic powerhouses like China and India has transformed the geography of innovation and this reflects deliberate policy action to promote innovation."