Congress discusses ways forward for seed industry
The 2021 China Seed Congress and the Nanfan Agricultural Silicon Valley Forum held in Sanya in Hainan province on Saturday has brought together more than 2,000 scientists, experts and field workers to discuss challenges and breakthrough solutions for high quality and green development of the country's seed industry.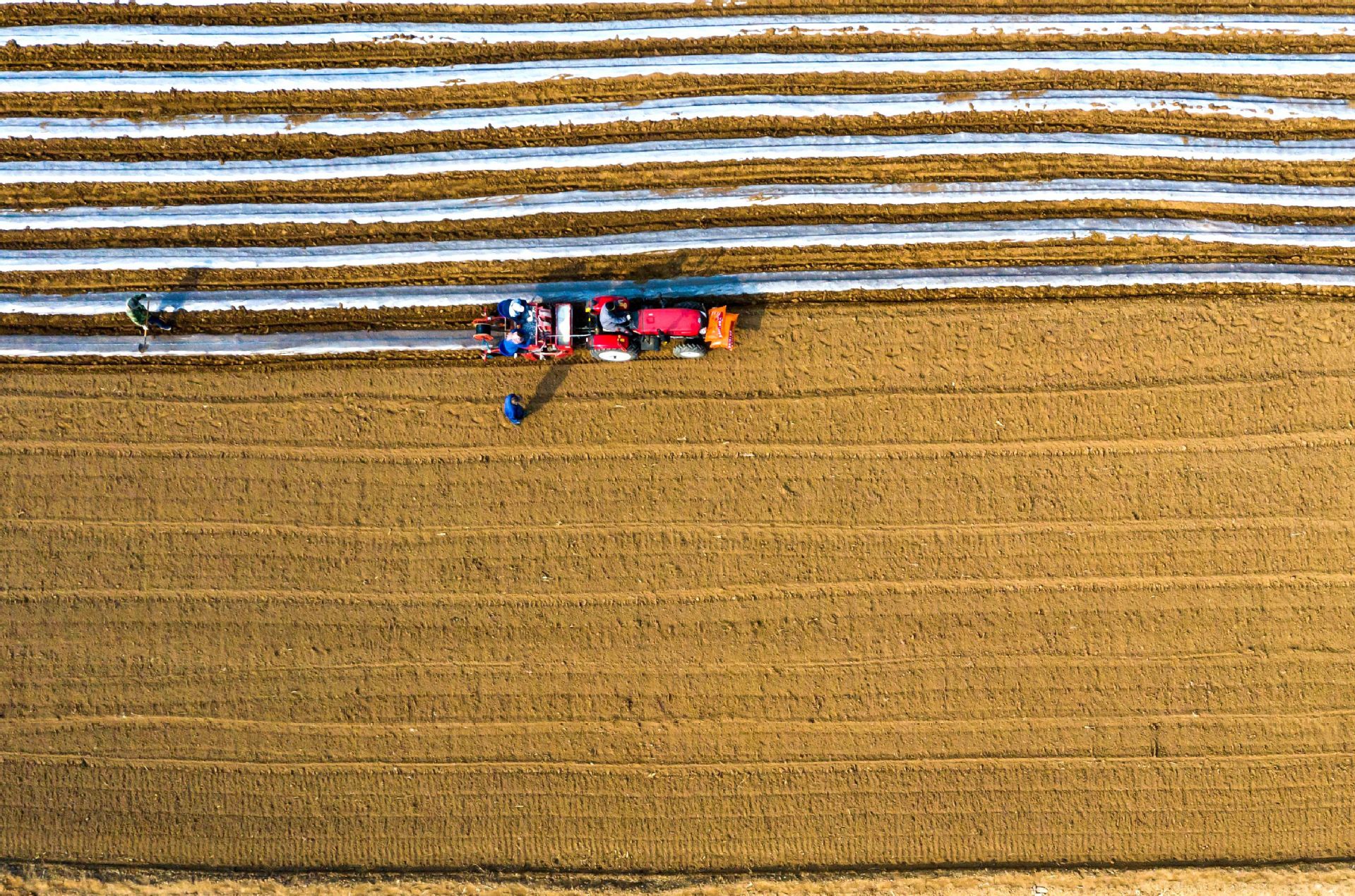 China has achieved self-sufficiency in grain seeds, with more than 95 percent of its planting areas using domestically cultivated crop varieties to provide stable supply for grain and other agricultural products, said Zhang Taolin, vice-minister of agriculture and rural affairs, at the opening ceremony of the five-day event, the largest of its kind in terms of the number of registered participants.
But he said the nation's seed industry still has a long way to go to catch up with the world, with yields of soybean and corn in China remaining less than 60 percent of the scale in the United States, while more than 10 percent of the total area of vegetable planting is dependent on foreign crop varieties.
To narrow the gap, Zhang said greater efforts will be made to improve national seed banks, expand application of bio-tech in seed breeding and offer continuous support to the development of seed breeding bases such as Nanfan (off-season seed breeding) Agricultural silicon valley, which covers the southern areas of Sanya, Lingshui and Ledong on Hainan Island, and turn them into seed research and development platforms for international exchanges, cooperation and industrialization of new R&D achievements.
Hainan's tropical climate and rich biological resources have made it an important national center for Nanfan. Every year, from September to May, more than 8,000 agricultural scientists and workers from 700 institutions across the country will be busy at the off-season breeding centers.
Statistics from Hainan authorities show that more than 20,000 crop varieties, or about 70 percent of the country's new crop varieties, have been cultivated in the past 70 years in the tropical island province.
Addressing the opening ceremony of the seed congress, Feng Fei, governor of Hainan, said Hainan will strive to enhance a set of systems regarding protection of germplasm resources, service infrastructure for seed breeding bases, scientific innovation of the seed industry, development of a modern seed industry system and policy system, a supervision and governance framework to ensure Hainan make its own contribution to empower the nation's strategic scientific and technological strength and a turnaround development of the seed industry to safeguard the country's food security.
The Sanya Yazhou Bay Science and Technology City, one of the 11 key industrial parks of Hainan Free Trade Port where the core part of the Nanfan Agriculture Silicon Valley will be located, signed an agreement with the Science and Technology Development and Research Center under the Ministry of Agriculture and Rural Affairs at the opening session of the seed congress, aiming to jointly build a special zone for seed intellectual property right protection and exchange in Hainan.
"We will explore to work out rules on seed intellectual property right protection that are in line with international practice. We will also build a molecular detection lab, a check center for new plants, an exchange center for evaluation of global animal and plant germplasm resources,"said Li Jian, deputy director of the science city.
Apart from the main forum, 13 sub-forums will be held, in which about 20 academicians and a large number of leading Chinese and foreign experts will share their insights and philosophy on the protection and utilization of germplasm resources, the industrialization of biotechnology, application of digital science in seed breeding, protection of intellectual property rights and international collaboration focusing on green and sustainable development of the seed industry.
The central government released a master plan for the construction of Hainan Free Trade Port released on June 1, 2020, which included in its list of major pioneering projects the development of an introduction and transfer center for global animal and germplasm resources and the Nanfan scientific and technological base for seed breeding.