Podcast: Story in the Story (5/19/2020 Tue.)
People's Daily
1589822038000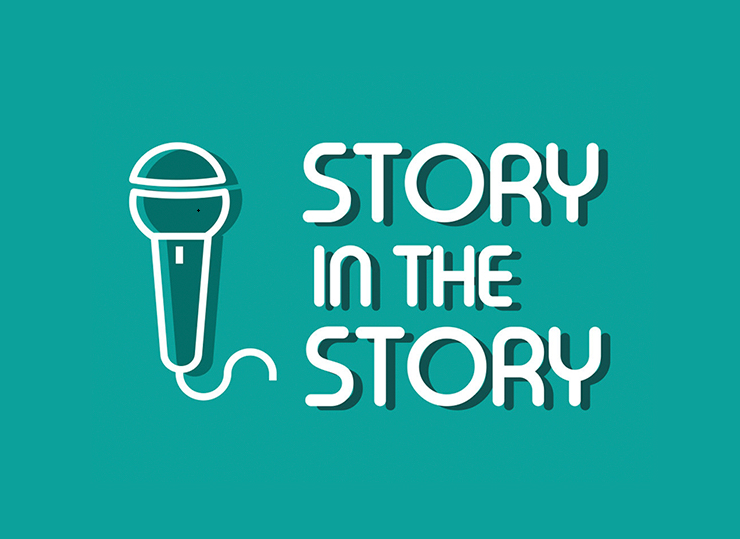 From the People's Daily App.

This is Story in the Story.
A sail swollen by the wind. Life on the ocean wave. A sense of adventure, more akin to Homer's Odyssey than to life in the 21st century.
Li Erni, whose life motto is to be adventurous and explore the world, has been on a journey where the elements of nature are not dimmed by technological prowess, such as satnav.

It's an experience she wants to keep on repeating.

"Navigation on an ancient boat is different from boarding a liner, it is more a way to return to nature, understand traditional maritime culture and enjoy adventure," said the 30-year-old, who pursues a life of passion, romance and freedom.
Li's sense of adventure can be traced back to a Greek poem she happened to read at high school: "As you set out for Ithaka, hope the voyage is a long one, full of adventure, full of discovery."
Today's Story in the Story looks at how Li is using her multiple identities as a film director, photographer, and writer to help people handle COVID-19 quarantine periods.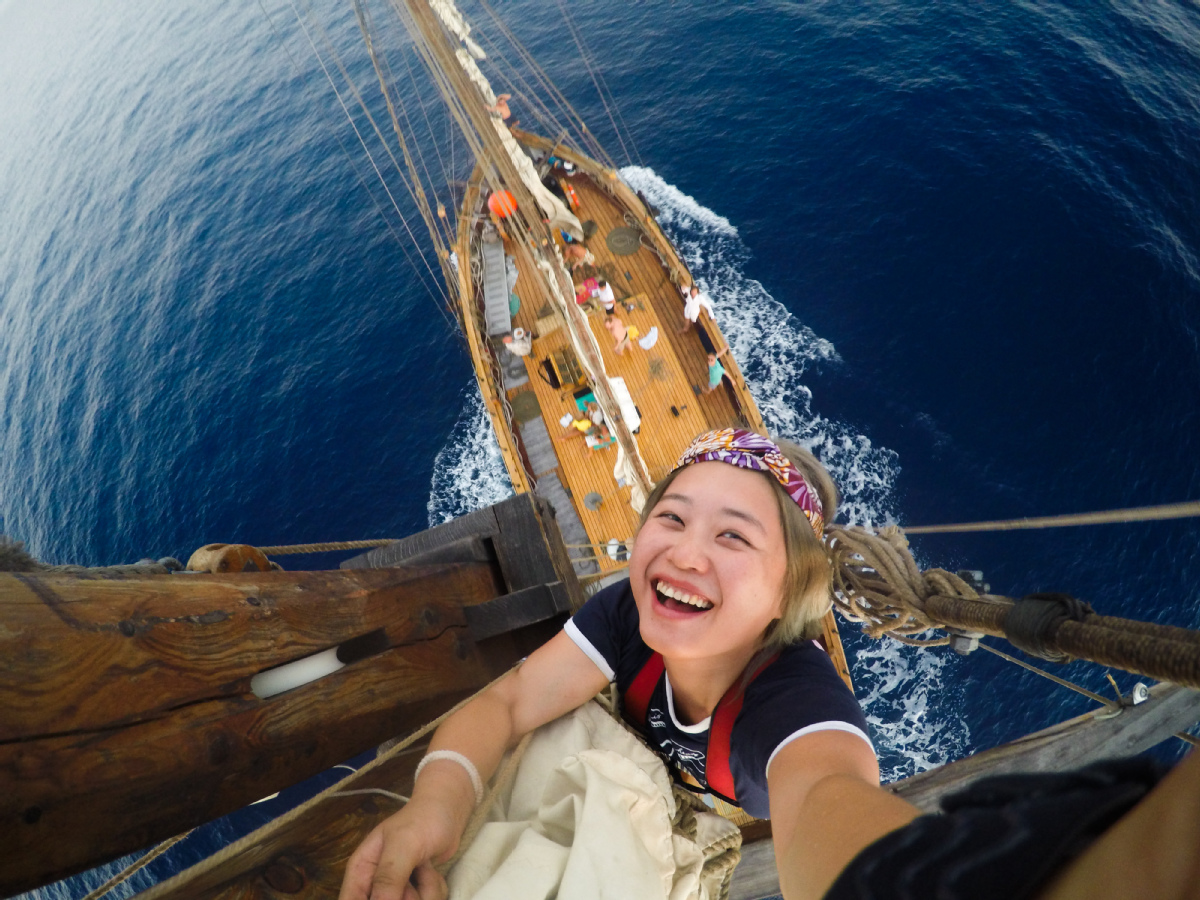 Li Erni takes a selfie on the mast during a sailing project she embarked on with a group of artists in the summer months from 2014 to 2016. (Photo: CHINA DAILY)
The legendary Greek island is the home of Odysseus, and the poem spoke of the importance of enjoying the trip. It's a metaphor, she believes, that can be extended to many of life's processes.
As You Set Out for Ithaka is also the name of a documentary she is making, which tells her story of three years navigating the seas in Europe with a group of artists during the summer months from 2014 to 2016.
"It tells of a mythical journey I embarked on, in the process I had adventure, experienced a new life and discovered my inner strength," Li said.
The project, Meeting the Odyssey, rallied a group of artists and organizers from different European countries to sail from the Baltic to the Mediterranean Sea, giving workshops and performing theater pieces.
In the summer of 2014, Li became the first and only Chinese national to join the team as they embarked on the artistic voyage.
The proud sailing ship, Hoppet, a century old, took the group, a total of over 100 people, to islands and cities in 14 countries during the three years.
In 2014 it sailed the Baltic, in 2015, the Mediterranean and in 2016, the waters off Greece.
During the voyage, Li wrestled with the moody ocean and unpredictable weather; she danced and sang with the crew; slept in a warehouse in the scorching summer heat when docked in Malta, and performed art therapy in a refugee camp in Greece.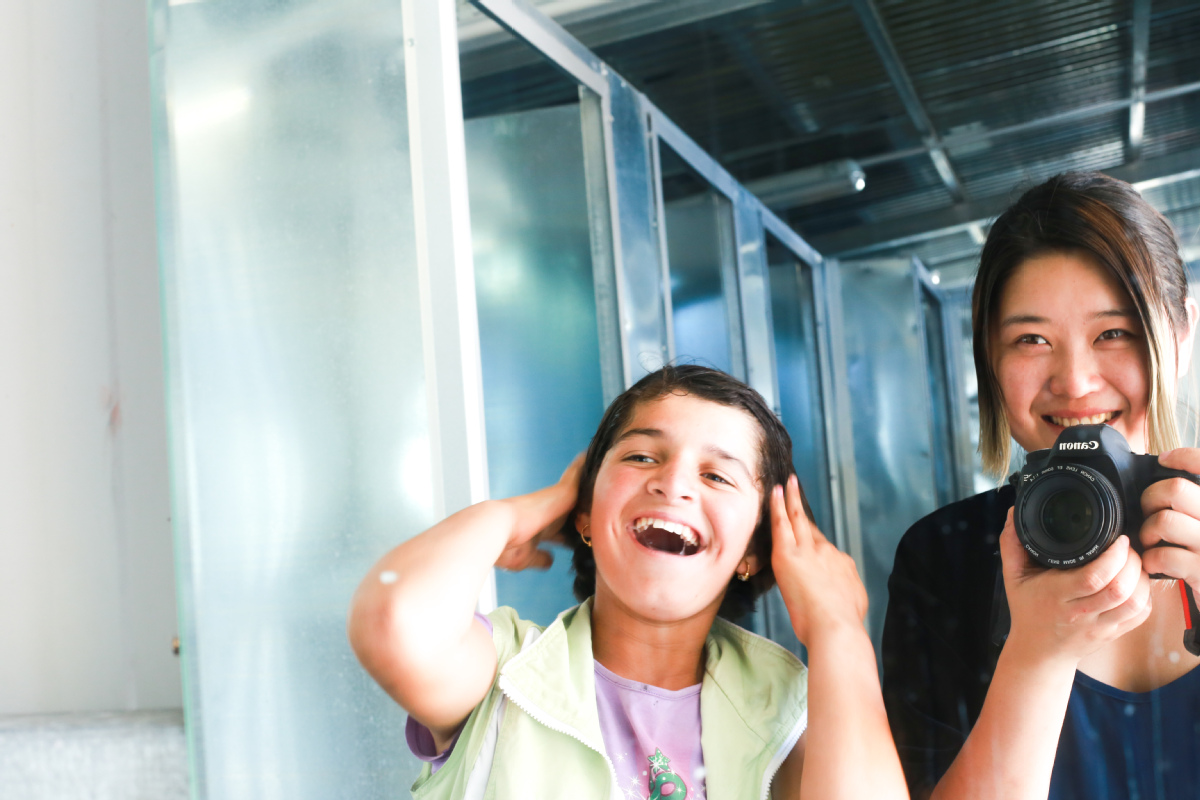 Li Erni shoots photos with Ruby Sio, a girl from Iraq, in a refugee camp on Lesbos island, Greece. (Photo: CHINA DAILY)
Her experiences during the voyage were the subject of a book published in 2017. Now she is using her lens to tell of her adventures.
After the end of the journey in 2016, she began to raise money and even went to Taiwan to look for help with the documentary's postproduction.
Li also recruited about 600 volunteers to help her translate the footage with more than 15 languages spoken.
"I hope the film can be finished this year, and be aired on big screens in 2021," she said.
She added that if not for the COVID-19 pandemic, she would set off on a journey this year.
Instead, Li established an online community of adventure to share her stories with others, set small challenges and feasible goals for them to accomplish and built a communication platform to help reduce anxiety during the quarantine period.
"It would be great if my sharing could inspire even just a few people and encourage them to create their own life," she said.
"Limitations are everywhere. The key is to define your inner desire and be brave to break the chains and live up to the life you really are looking for," she said, adding that what is needed is an adventurous spirit and action.
(Produced by Nancy Yan Xu, Brian Lowe, Lance Crayon and Da Hang. Music by bensound.com. Text from China Daily.)