Xi stresses intrinsic connection of archeology with Chinese culture
People's Daily app
1602226391000
President Xi Jinping attended three meetings related to archeology last month. He called for attaching greater importance to archaeological research to deepen people's understanding of Chinese civilization, and stressed the link between archeology and Chinese culture.
On September 28, Xi presided over a group study session of the Political Bureau of the Communist Party of China (CPC) Central Committee on the latest archeological discoveries in China and their significance.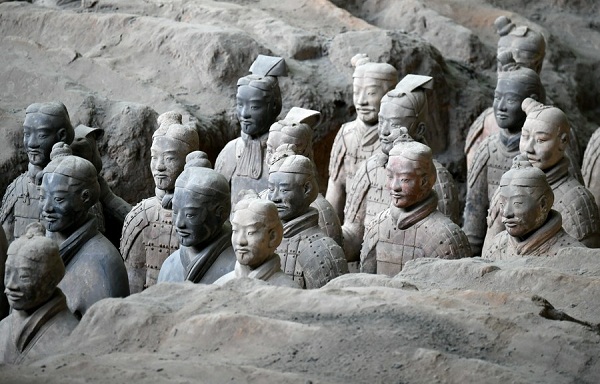 Photo taken on December 5, 2019 shows terracotta warriors at Emperor Qinshihuang's Mausoleum Site Museum in Xi'an, capital of northwest China's Shaanxi Province. (Photo: Xinhua)
He stressed the importance of archeological research programs and resources to achieve new breakthroughs, and called on archeologists to continue forging ahead, exploring the unknown and revealing the origins of Chinese culture.
At the session, Chen Xingcan, head of the Archeology Institute at the Chinese Academy of Social Sciences (CASS) in Beijing, gave a lecture.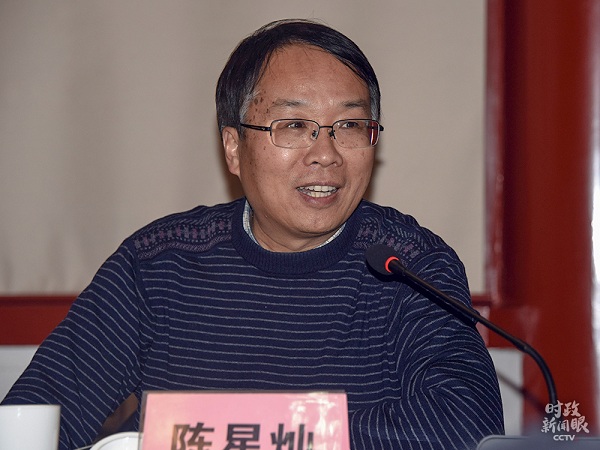 Chen Xingcan, head of the Archeology Institute at the CASS. (Photo: CCTV)
On September 22, Xi presided over a symposium attended by experts or representatives from China's education, culture, health and sports sectors in Beijing. Chen was one of the 10 representatives to speak at the symposium.
Chen, 56, has traveled the country participating in archeological investigations and excavations. He is recognized as an expert on archeological research into the origins of Chinese civilization.
Initiated in 2001, the Chinese Civilization Origin Exploration research project concluded in 2016 with archeological materials concerning China's 5,000 years of civilization.
On September 11, Fu Qiaomei, a research fellow at the Chinese Academy of Sciences' Institute of Vertebrate, Paleontology and Paleoanthropology, spoke at a symposium presided over by Xi.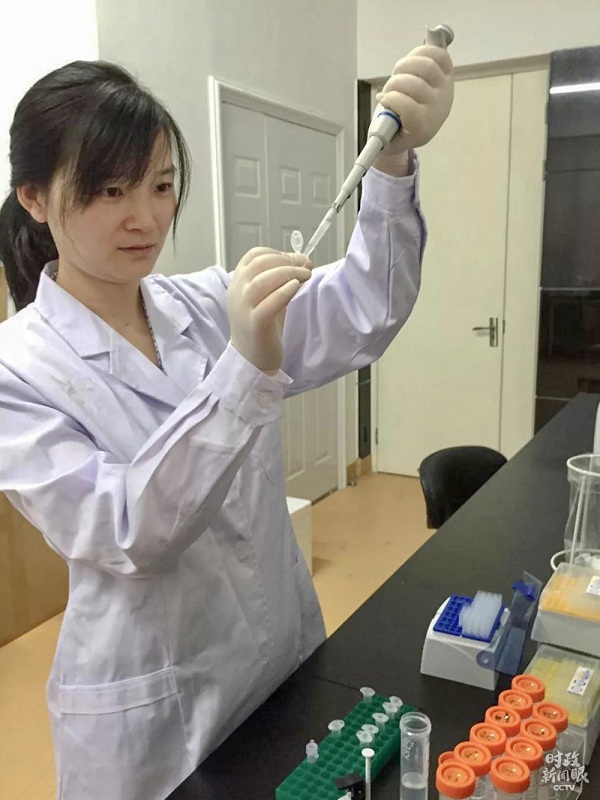 Fu Qiaomei, a research fellow at the Chinese Academy of Sciences' Institute of Vertebrate, Paleontology and Paleoanthropology. (Photo: CCTV)
People joked that the speech was the "oldest topic introduced by the youngest scientist," as Fu is in her thirties.
Fu told the president she was frequently asked what use her study topic was.
She explained how she struggled to maintain a laboratory and had considered switching to a hotter research topic before finally deciding to stick with it.
Fu hoped that public opinion be guided to know more about basic research, saying usefulness should not be the sole criterion for evaluation.
Xi replied that unpopular subjects are always considered useless, and such attitudes hindered their development.
He told Fu that evaluation of scientific research calls for insight, global vision and science-based analysis.
Xi on archeology
Xi has underlined the significance of archaeology many times, stressing that history cannot be understood without archaeology.
On January 2, 2019, Xi sent a letter of congratulations marking the founding of the Chinese History Institute at CASS, noting that contemporary China was the continuation and development of ancient China.
"To adhere to and develop socialism with Chinese characteristics in the New Era, we need to systematically study Chinese history and culture, deeply understand the rules of human development history and derive wisdom from the contemplation of history and then proceed to the future," Xi wrote.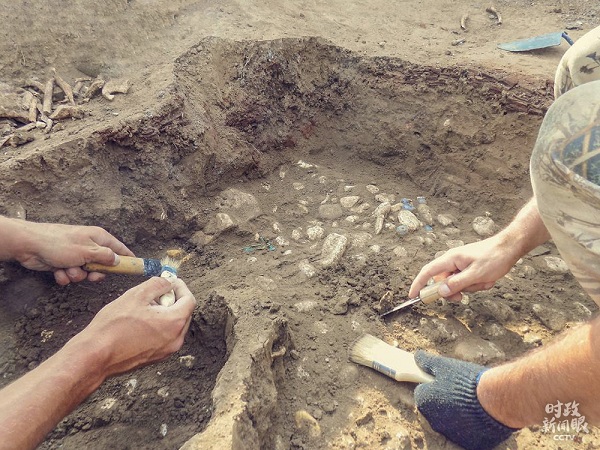 Archaeologists excavate ruins. (Photo: CCTV)
Presiding over a group study session in December 2013, Xi said, "Efforts should be made to sort out traditional cultural resources and bring back to life relics sleeping in closed palaces, legacies of the vast land of China and records in ancient books."
He has called for strengthened dissemination of archeological and historical research findings through an in-depth study of history at the latest group study session.
Xi urges passion for archeology among young people. On June 19, 2012, Xi, the then Chinese vice president, visited the Peking University School of Archeology and Museology to see an exhibition of archeological achievements and had a cordial exchange with students.
In May 2013, Xi replied to a letter from the students of the school, "I am very pleased to learn that you have not only made new progress in campus studies, but also increased the number of internships in the field of archeology in the past year."
The president said he was "very pleased" to see people carrying on the tradition of archeology.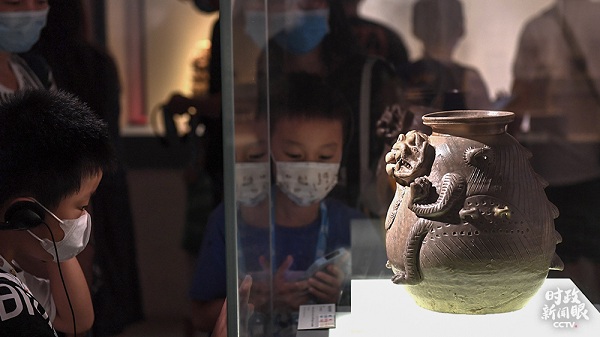 Students visit the museum accompanied by their parents during summer vacation. (Photo: CCTV)
Xi also backed more international exchanges to let the rest of the world know more about Chinese civilization, history and its national spirit.
On March 27, 2014, Xi made a speech at the headquarters of UNESCO in Paris.
"Every civilization contains the spiritual blood of a country and nation," Xi said. "It needs to be passed down, guarded from generation to generation, and also keep pace with the times and updated bravely."
(Translated by Lyv Fu and Zhu Naiqing; Edited by Sun Tianren; Original story from CCTV)