China's top economic planner summons coal producers; long-term pricing mechanism is advised
Global Times
1638159773000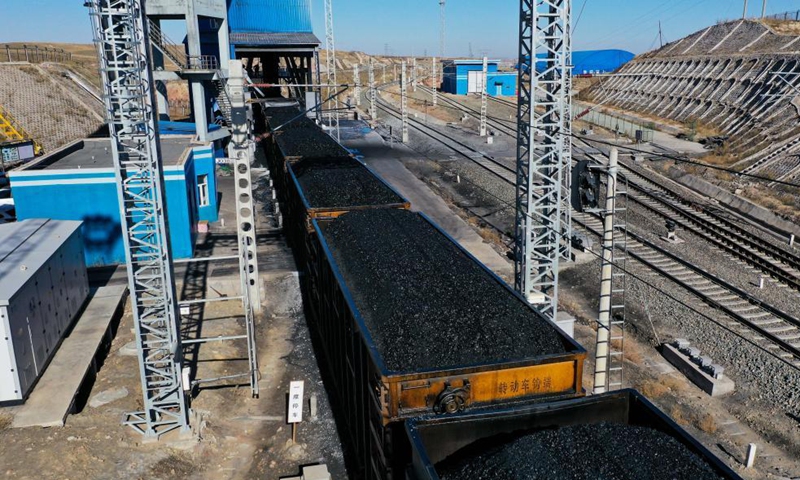 China's top economic planner the National Development and Reform Commission (NDRC) said on Monday that they summoned coal producers for a hearing meeting about further enhancing the market pricing mechanism amid the need for stabilizing long-term supply.

This came as the market price for coal has returned to a normal level, with the main thermal coal contract fell from 1,009 yuan ($158) per ton in early September to 840.8 yuan per ton as of Friday, a drop of about 17 percent.
The government guiding policy has effectively secured the power supply while ending the irrational prices augmented by tight supply, market speculation and hoarding, and other global factors.
In November, coal prices in the thermal coal market fell in response, and production price and shipping have also fallen to a large extent.
According to the statistics of the industry data platform MySteel, the price decline of coal production areas ranged from 180-400 yuan per ton in November compared with October or earlier months, and the decline at ports ranged from 125-155 yuan per ton.
The participating companies at the hearing meeting stated that the recent comprehensive measures taken by the state to strengthen coal market regulation and guide coal prices to gradually return to within a reasonable range have played an important role in ensuring the current safe and stable supply of energy, and also conducive to the sustainable and healthy development of the coal industry.
Further reform of pricing mechanism for long-term purpose was also advised by participating companies, which they believe will play a necessary mean in maintaining the price at a reasonable level while boosting the coordinated development of both up- and down streams of the domestic coal industry.
There is a high expectation that the corresponding policy for the mechanism will be soon finalized.
Since October, with the managed implementation of the state's work to ensure supply and price stabilization, high-quality coal production capacity in the main production areas of Shanxi, Shaanxi and Inner Mongolia Autonomous Region has been gradually implemented, and the level of coal storage in downstream power plants and society has been continuously improved.
In October, the national raw coal output was 357.09 million tons, an increase of 4.0 percent year-on-year, according to the National Bureau of Statistics.
With the gradual improvement of domestic supply and demand pattern, coastal power plants are currently adjusting their inventory structure by increasing the purchase of high-calorie coal, and the overall pace of purchasing imported coal has slowed down. Industry insiders expected that by the end of November this year, coal storage in power plants may exceed the same period last year, reaching a historic high.