US urged to rethink reactions to HK unrest after Capital Hill clashes
People's Daily app
1610013998000
A spokesperson for China's Ministry of Foreign Affairs on Thursday responded to rioters storming the US Capitol by comparing the scenes in Washington DC to the 2019 storming of the Hong Kong Legislative Council Complex.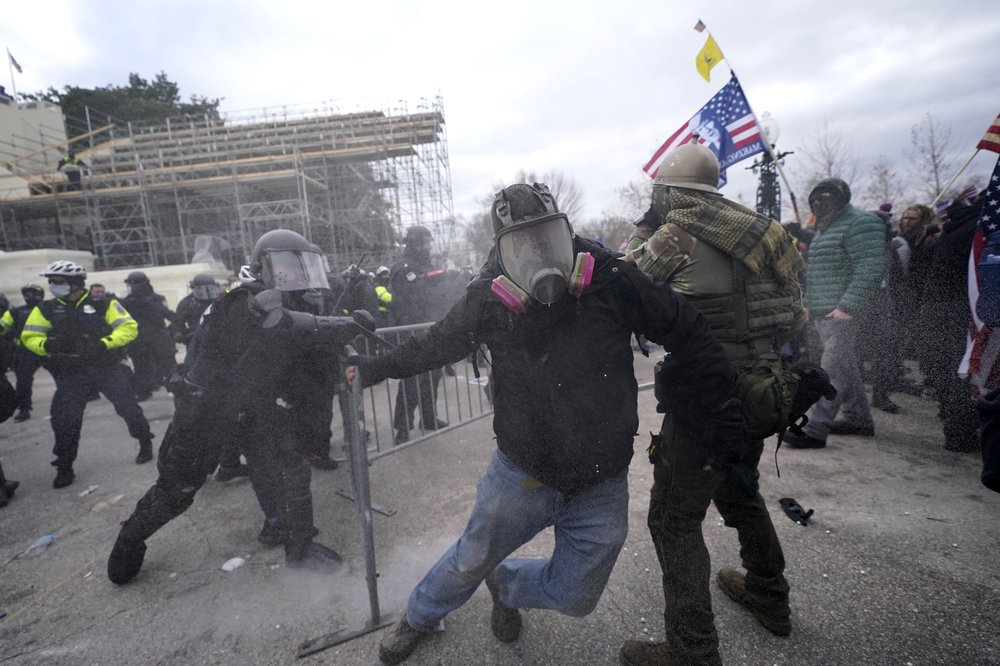 "Americans and some US media have had an entirely different response to the two similar incidents," said ministry spokesperson Hua Chunying.
"In 2019 when rioters in Hong Kong stormed the Legislative Council Complex, smashing and robbing facilities, attacking the police with toxic powder and liquid, biting the finger of local police and assassinating them, Hong Kong police remained highly restrained and professional with no protester dead."
"But looking at what happened in Washington, the violence of the rioters was not as severe as that in Hong Kong but four protesters died in the breach."
Hua reminded people to think about the words US officials and media used to describe what happened in Hong Kong and compare them with how they commented on the storming of the Capitol.
Many US media had denounced the breach in the US as "violence," "rioters," "extremists," "villains" and called it a "disgrace," Hua said.
But when describing the Hong Kong incident, Hua said, they portrayed the scene as "a beautiful sight to behold" and beautified rioters as pro-democracy heroes, saying Americans stood side by side with them.
The different reactions and words of some Americans to Hong Kong in 2019 and the US today were telling, Hua noted.
"The sharp contrast and underlying reasons are thought-provoking and deserve our reflection," Hua said.
Hua said Americans hoped to be safe and sound especially during a severe pandemic. She added that China hoped Americans could enjoy peace, stability and safety as soon as possible.
Hua said that news outlets including Chinese media were attacked at their live positions outside Capitol Hill in Washington DC. She expressed concern for frontline reporters and urged the US side to take necessary precautions to protect the safety of reporters.
(Compiled by Han Xiaomeng)