Xi stresses post-epidemic global governance at virtual G20 summit
People's Daily app
1606144586000
Chinese President Xi Jinping virtually attended the fifth G20 Leaders' Summit on November 21, making remarks via video link.
Xi put forward proposals for the G20 to lead global governance in the post-epidemic era.
Leaders of the world's most powerful nations wrapped up the two-day virtual summit vowing to spare no effort in protecting lives and ensuring affordable access to COVID-19 vaccines for all people.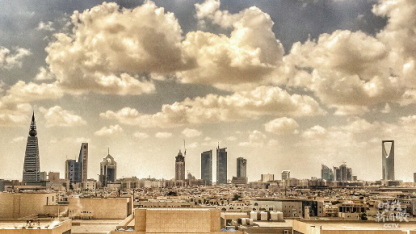 Special meetings
G20 held an extraordinary virtual summit on March 26 when Xi delivered a speech about working together to defeat the COVID-19 outbreak. The summit has brought confidence to the world and set the direction for global cooperation against COVID-19.
When the first G20 summit was held in 2008, the mission was to save the world economy from the worst international financial crisis in a century.
At November's summit, attendees faced another grave crisis.
"This outgoing year, humanity has experienced the most serious global pandemic in a century," Xi told the meeting. "Over one million people have lost their lives. The world economy is in recession.
"Societies and livelihoods are taking a big hit. The impact of COVID-19 is even worse than that of the 2008 global financial crisis."
Some countries are facing a second wave of infections as the global pandemic wreaks havoc across the world and accelerates the evolution of the international landscape.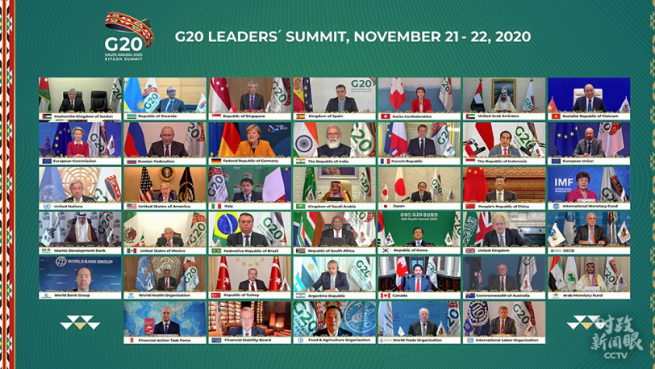 At the first phase of the summit on November 21, Xi delivered the speech "Together, Let Us Fight COVID-19 and Create a Better Future."
He proposed a roadmap to fight the pandemic, stabilize the economy and protect people's livelihoods. He called on G20 members to play a greater leading role in global governance.
The top priority was stabilizing and restoring economic growth while containing the virus on an ongoing basis, Xi said
In his speech, Xi urged the building of a global anti-epidemic firewall, a smooth-functioning global economy, a better digital economy and more inclusive development.
Epidemic firewall
Xi focused on vaccines. In a speech in May at the opening of the 73rd World Health Assembly video conference, Xi had promised that COVID-19 vaccine development and deployment in China, when available, would be made a global public good.
In his speech on November 21, Xi said China would honor its commitment to make vaccines a global public good accessible and affordable to people around the world.
Smooth economy
While containing the virus, Xi said, the secure and smooth operation of global industrial and supply chains needs to be restored. Policies and standards must be further harmonized to establish an orderly fast lane for travel.
He proposed a global mechanism for the mutual recognition of health certificates based on nucleic acid test results through internationally accepted QR codes. Xi hoped more countries would join this mechanism.
Digital economy
"We ought to adapt to change and turn crisis into opportunity," Xi said.
COVID-19 has fueled a boom in new technologies, new business forms and new platforms, he said.
The crisis has accelerated the development of a contact-free economy and opened new pathways for economic growth.
Xi stressed a level playing field for all countries' high-tech companies.
Inclusive development
In the speech on November 21, Xi said China has fully implemented the Debt Service Suspension Initiative (DSSI) and put off debt repayment totaling over US$1.3 billion.
DSSI is a temporary agreement to extend a freeze in debt service payments by the world's poorest countries.

China supported the extension and would continue to work with other parties for its full implementation, he said.
He also made proposals for G20 to pay attention to women's development and food security.
"We should help women walk out of the shadow of the pandemic and address their special needs," Xi said.
"It is also vital that we take the challenge of food security seriously and support the UN in holding the Food Systems Summit next year," he said.
Improved governance
COVID-19 has highlighted shortcomings in global governance, he noted.
Xi emphasized that the G20 should play a greater leading role in international order and global governance in the post-epidemic era.
The United Nations was the core mechanism for cooperation in handling international affairs, he said. China supports the UN in more effectively building a global consensus, mobilizing global resources and coordinating global actions.
He pointed out that the most pressing task was to shore up the global public health system and contain COVID-19 and other infectious diseases.
Xi backed a rules-based, transparent, nondiscriminatory, open and inclusive multilateral trading system. He also called on the G20 to promote the digital economy.
(Compiled by Luo Meiqi, Huang Jingjing and Bao Han. Original story: CCTV)