Xi pioneers, contributes to development of special economic zones
People's Daily app
1602684676000
Special economic zones (SEZs) are seen as key contributors to China's rapid economic and social development through reform and opening.
President Xi Jinping has attached great importance to their construction and development.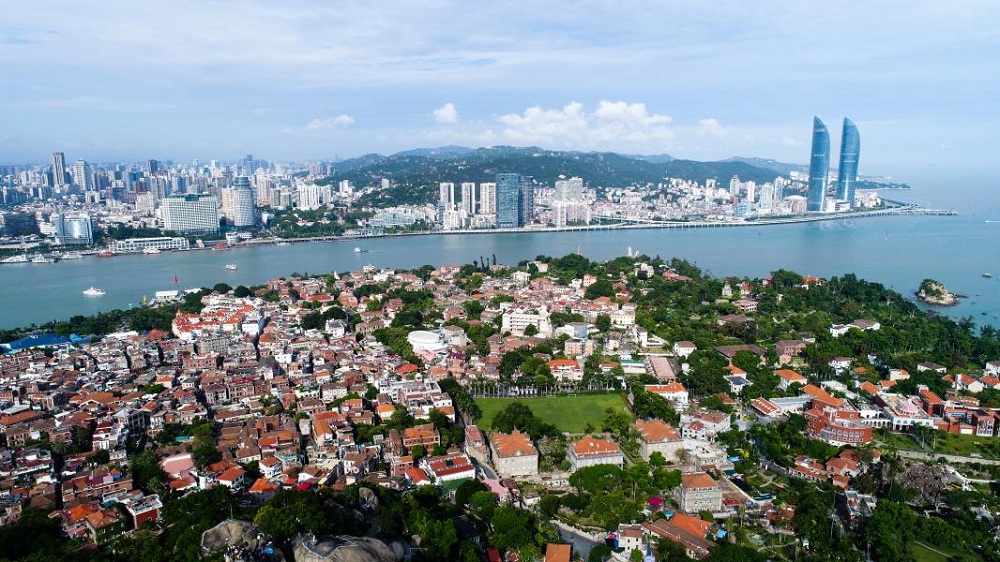 During the 1980s in Xiamen, Fujian Province, Xi led the economic and social development of the port city, reiterating often that "SEZs were born with the task of reform."
Xi visited SEZs including Shenzhen and Zhuhai and has said "SEZs should continue to be pioneers of reform and opening-up and places where things get done."
In 1985, Xi took the position of a member of the Standing Committee of the Communist Party of China (CPC) Xiamen Municipal Committee and vice mayor of Xiamen.
During his three years in this city, he worked side by side with the people while implementing a series of groundbreaking reforms.
Xi promoted reform of the financial system and in November 1985 helped establish China's first Sino-foreign joint venture bank: Xiamen International Bank. He also promoted Xiamen Air.
Xi mobilized people to contribute suggestions for urban development and organized on-site investigations involving over a dozen units, more than 100 experts and scholars.
Xi oversaw formulation of Xiamen's economic and social development strategy (1985-2000), mapping out Xiamen's economic growth and reform and opening-up.
After leaving Xiamen, Xi kept his eye on the development of the special economic zone.
In June 2002, Xi, then deputy secretary of the CPC Fujian Provincial Committee and governor of Fujian, went to Xiamen again for inspection and urged expansion of the space for the development and the economic hinterland.
In September 2017, the ninth annual BRICS summit was held in Xiamen where Xi promoted a vision of a vibrant city of innovation and entrepreneurship, saying, "It has been proved that the comprehensive deepening of reform is on the right path and we should continue to make big strides."
Shenzhen visits
On Wednesday, Xi attended a grand gathering held to celebrate the 40th anniversary of the establishment of the Shenzhen SEZ and delivered an important speech. After that, Xi went to the city's Lianhuashan Park and presented a flower basket to the statue of Comrade Deng Xiaoping.
It's the third time Xi has visited the city after assuming the post of general secretary of the CPC Central Committee in 2012.
In December 2012, Xi chose Shenzhen as the first stop for his inspection trips after the 18th CPC National Congress.
Shenzhen was China's first special economic zone established in August 1980. The city has played a leading role for 40 years in China's reform and opening-up.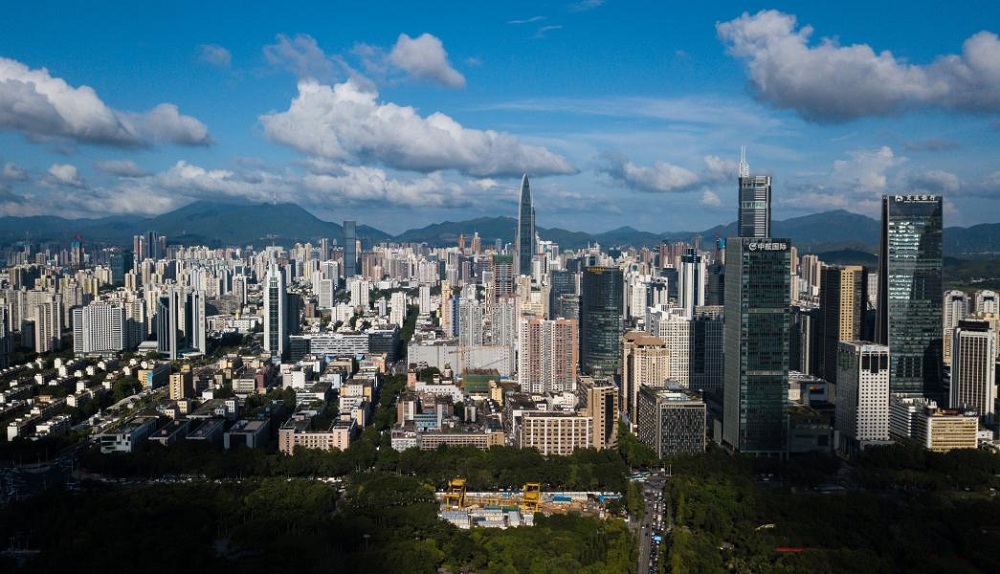 Xi also visited Zhuhai in Guangdong Province at that time and the Guangdong trip was reported as showing the world China's determination and confidence to continue reform and opening-up.
Shenzhen SEZ in 2019 achieved GDP per capita of 203,000 yuan and a total GDP of 2.69 trillion yuan.
Eight Fortune 500 companies including Huawei, Tencent and China Merchants Bank reside in Shenzhen today.
In October 2018, Xi visited Shenzhen, Zhuhai and other cities of Guangdong during official celebrations for the 40th anniversary of reform and opening-up.
During the inspection, Xi said, "Practice has proved that the strategy of reform and opening-up is correct and should be concretely held and improved."
Xi urged Shenzhen to deepen cooperation with its neighbor Hong Kong and play a bigger role in building the Belt and Road, advance development of the Guangdong-Hong Kong-Macao Greater Bay Area and participate in at higher levels of international cooperation.
After Xi's 2018 visit, the central government issued an outline development plan for the Guangdong-Hong Kong-Macao Greater Bay Area with guidelines for making Shenzhen into a pilot demonstration area of socialism with Chinese characteristics.
Shenzhen is officially forecast to become one of the leading cities in the world in terms of economic strength and quality of development by 2025.
(Translated by Song Zhe and edited by Sun Tianren; original story from cctv.com)