Shortage of medical supplies easing in province hit hardest by virus: official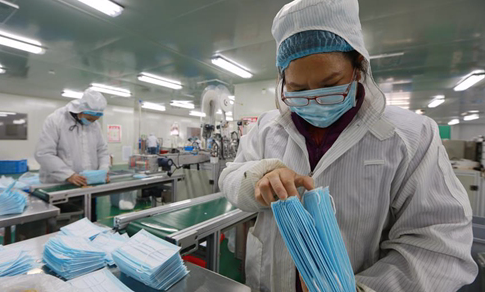 Photo: Global Times
BEIJING, Feb. 3 (Xinhua) -- Medical supplies to control the outbreak of the novel coronavirus are in a "tight balance" in central China's Hubei Province while related production capacity is recovering fast, a Chinese official said Monday.
Shortage of masks, protective gear and test kits are easing in Hubei, which has been hit hardest by the epidemic, Tian Yulong, chief engineer of the Ministry of Industry and Information Technology (MIIT) told a press conference.
China is the world's largest mask producer, with over 20 million masks made daily. Domestic mask makers have resumed about 60 percent of production capacity, while that for test kits stood at about 60 or 70 percent, according to the MIIT.
The MIIT has been urging related enterprises to resume production and has coordinated the supply of raw materials and key components to ensure the adequate supply of medical equipment.
"It will take some time for medical supplies manufacturers to reach their full production capacity," Tian said.