China reaffirms commitment to denuclearization of Korean Peninsula
China will enhance communication and coordination with the relevant parties and jointly promote the political settlement of the peninsula issue, Wang said at a regular press briefing.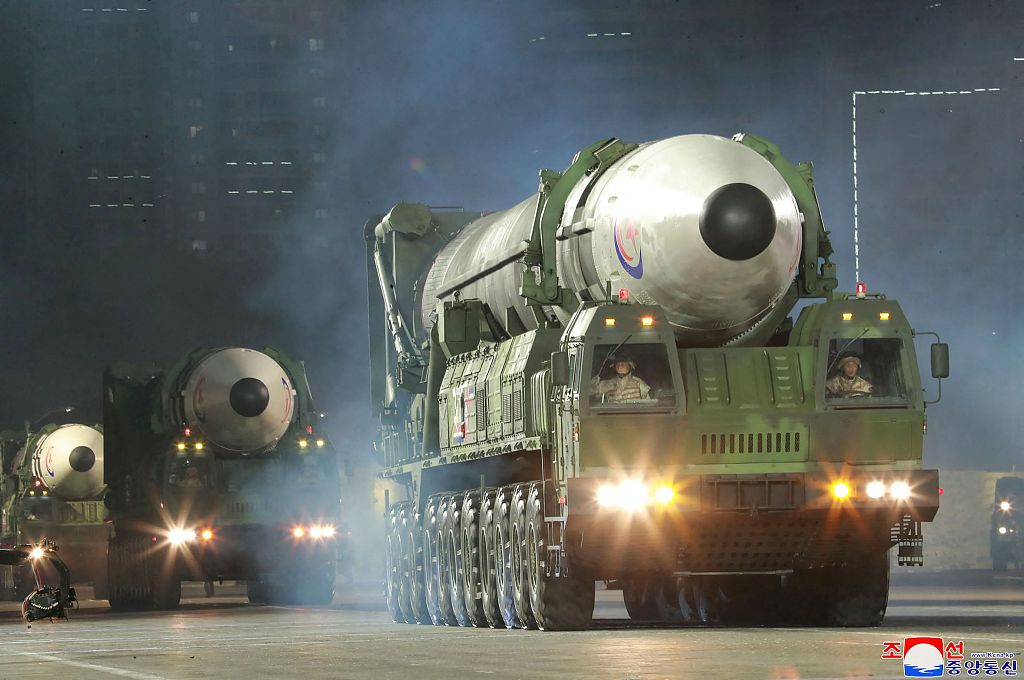 Kim Jong Un, leader of the Democratic People's Republic of Korea (DPRK), said on Monday that the DPRK will take further steps to strengthen and develop the country's nuclear capabilities to the "fastest possible speed," according to the DPRK's official Korean Central News Agency (KCNA).
"The fundamental mission of our nuclear forces is to deter a war, but our nukes can never be confined to the single mission of war deterrent even at a time when a situation we are not desirous of at all is created on this land," Kim said.
The DPRK held a military parade to celebrate the 90th anniversary of the founding of the Korean People's Army at Kim Il Sung Square in Pyongyang on Monday night, during which the country's largest intercontinental ballistic missile (ICBM), the Hwasong-17, was displayed, the KCNA reported.
Amid stalled denuclearization talks and escalated tensions on the peninsula, the DPRK conducted over a dozen weapons tests this year, including its first ICBM test since 2017.