Testing for all Beijing residents unnecessary: China CDC official
People's Daily app
1592544379000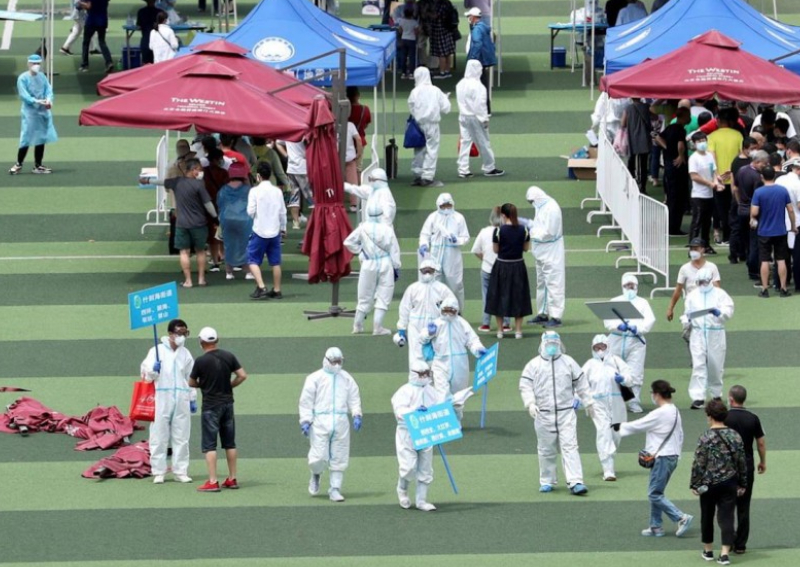 Medical workers in protective suits help people lining up inside a sports centre for nucleic acid tests, following new cases of coronavirus disease (COVID-19) infections in Beijing, China June 15, 2020. (Photo: China Daily)
A senior official of China's CDC said on Friday he does not recommend every resident in Beijing take a COVID-19 test, and only for groups prone to infection.

No transmissions were found among family members or hospital personnel in the recent outbreak in Beijing, which means the virus didn't spread far and wide, and therefore is unnecessary to screen Beijing's entire 20 million population, said Wu Zunyou, the chief epidemiologist of China's CDC.
Screening and testing are necessary for Beijing to curb the disease, but they must be undertaken for people at high risk or with close contact to confirmed cases, Wu added.
Wu said Thursday night the resurgence of COVID-19 cases has been brought under control after the capital city detected over 180 cases in the past seven days. Most of fresh cases were traced back to a farm produce market.
Over 350,000 Beijing residents have taken nucleic acid tests since June 16, the municipal government said.