China's NEV industry to see intensified competition with shrinking subsidies
BEIJING, July 25 (Xinhua) -- China's new energy vehicles (NEVs) sector is set to witness more intensified competitions as the country has been slashing subsidies for green cars, according to analysts.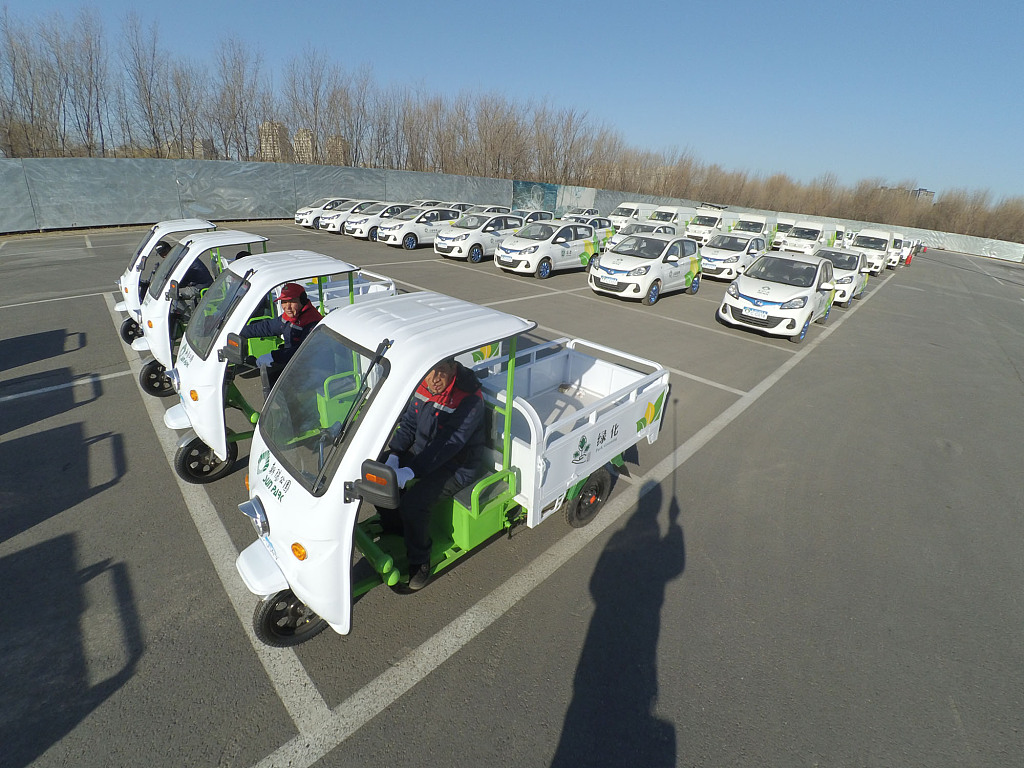 (Photo: VCG)
Starting June 26, subsidies to NEV buyers may decrease as much as 58 percent, according to a document released earlier by the Ministry of Finance.
The move came as China has been cutting subsidies for the NEV sector since 2017, which were expected to be completely scrapped by 2020.
The subsidy withdrawal was adopted given that China's NEV industry has begun to take shape, said Zhou Yi, an assistant researcher of the Development Research Center of the State Council.
Thanks to the policy support, China's NEV sector has expanded robustly, with sales surging to more than 1.26 million units by the end of 2018 from fewer than 10,000 in 2009.
With lower subsidies, Chinese NEV manufacturers will face intensified competition not only from fuel vehicle producers but also domestic and foreign NEV companies, Zhou said.
Currently, profit margins of the NEVs are rather low compared with traditional fuel vehicles while the cost of manufacturing will increase significantly after the subsidy drops, said Chen Shihua, an assistant to the secretary-general of the China Association of Automobile Manufacturers (CAAM).
As a result, the prices of green cars are bound to rise, according to Cui Dongshu, secretary-general of the China Passenger Car Association.
Besides, more foreign NEV brands have entered the Chinese market after the government relaxed restrictions on foreign investment in the auto market since 2019, which will also increase the competitive pressure on domestic producers.
Market demand for green cars is likely to shrink in the short run, said Lu Fuyong from the University of International Business and Economics, noting that uncertainties still exist concerning the great amount of capital attracted by the fast-rising NEV market and whether it will stay active or not as the green car market levels off.
Commenting on challenges brought by the policy change, Lu said the way to win out in the fierce market competition for NEV manufacturers lies in improving the quality of products and offering better technical services.
The rapid advance of science and technology revolution brings a more intense integration between the latest information technology and the auto industry, said Shi Jianhua, deputy secretary with CAAM, suggesting the NEV manufacturers should try harder in making their products smarter to attract more consumers.
In the first half of 2019, a total of 617,000 units of NEVs were sold, up 49.6 percent year on year.
Chen maintained a cautiously optimistic forecast of green car sales for 2019, estimating that they would reach 1.6 million this year.