Racing against time: Wuhan hospital president with ALS battles viral pneumonia
People's Daily app
1580262065000
Zhang Dingyu, the president of Jinyintan hospital in central China's Wuhan and who also suffers from amyotrophic lateral sclerosis (ALS), has spent more than 30 days at the center of a viral pneumonia outbreak, fighting the new coronavirus with his life and a selfless heart. His great efforts have ignited confidence and hope in many others, but few knew that his wife was also infected by the virus.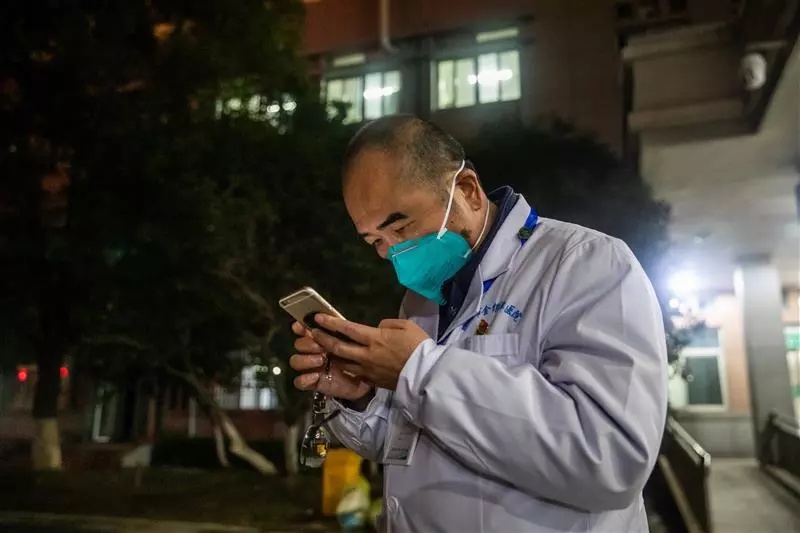 (Photos: Hubei Daily)
"I don't have much time left," Zhang said. "As an ALS patient, the muscles in my legs are shrinking. Eventually, I will lose all of my consciousness. I have to work harder now to save as many patients as possible."
ALS, also known as motor neuron disease, affects the nerve cells in a patient's brain and spinal cord. The patient will eventually lose the ability to walk, speak, swallow and breathe due to decreased muscles. Zhang was diagnosed with ALS in October 2018.
On December 29, 2019, Jinyintan hospital in Wuhan received 7 pneumonia cases with causes previously unknown. All seven patients had histories of working or shopping at Wuhan's Huanan Seafood Wholesale Market. In facing the epidemic, Zhang led the hospital's medical staff in upgrading quarantine measures and collecting samples to send to Wuhan Institute of Virology of the Chinese Academy of Sciences for medical examination.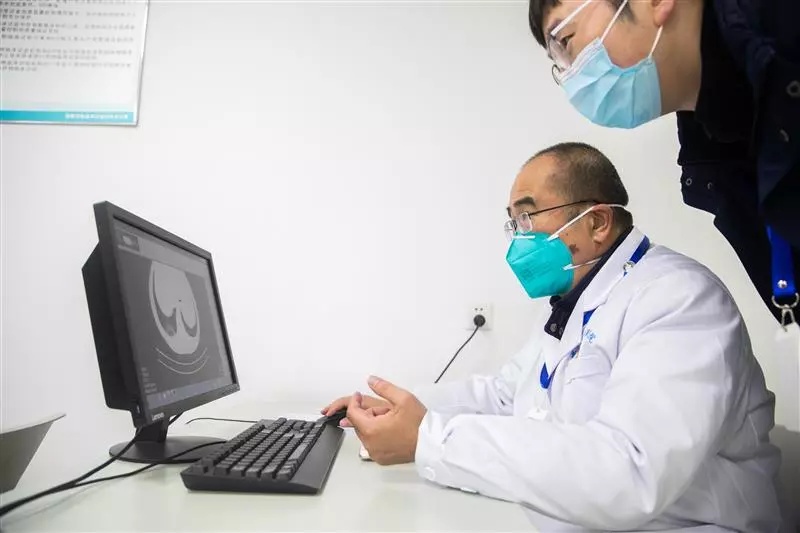 Since then, it has been a daily routine for Zhang to sleep for only 2 hours at night and get up at 4am to take phone calls and handle emergencies. However, there was more bad news for him as he was informed that his wife, a doctor in a nearby hospital, was infected by the new coronavirus and was isolated in that facility.
Speaking about the most difficult moment he had during the 29 days racing against the virus, the tough guy in front of me suddenly got tears in his eyes.
"I feel very guilty. Maybe I'm a good doctor, but I'm not a good husband at all. We have been married for 28 years. I'm so scared that if she's not able to get over it, I'll lose her!"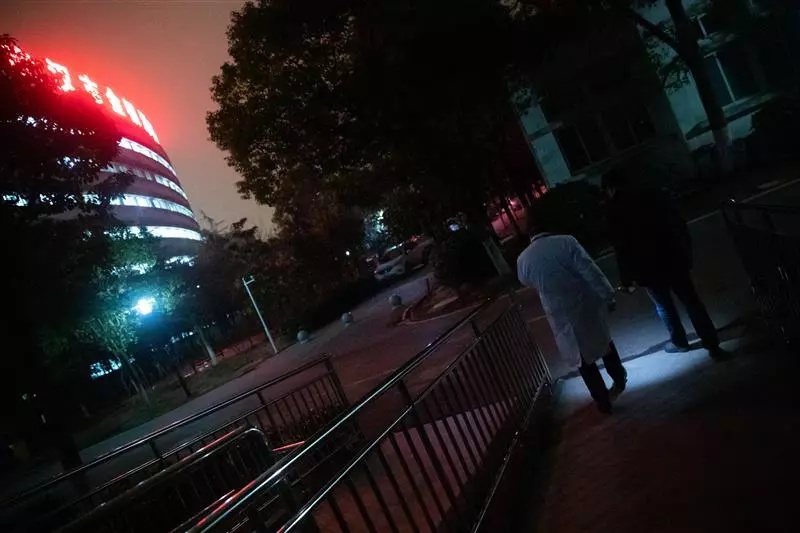 "Such an epidemic disaster, regardless of the country where it breaks out, will definitely bring about unthinkable consequences. I'm grateful that we cansave patients and thatthe entire nation is supporting us," said Zhang.
At this moment, he wants to fight against fate, and, together with thousands of medical workers at the forefront of the battle against the epidemic, with his freezing body, hold onto faith and hope and save the lives of numerous people.
(Source: Hubei Daily; Compiled by Ryan Yaoran Yu and Elaine Yue Lin)