Critically endangered Aythya baeri appears again in SW China's Yunnan
People's Daily app
1610365987000
An Aythya baeri, known as the world's most endangered bird, was spotted at Qinghuahai National Wetland Park in Baoshan, southwest China's Yunnan Province last Saturday.
The bird has been monitored for the second year in a row. According to staff from the administration center of the park, the bird arrived earlier this year than last year.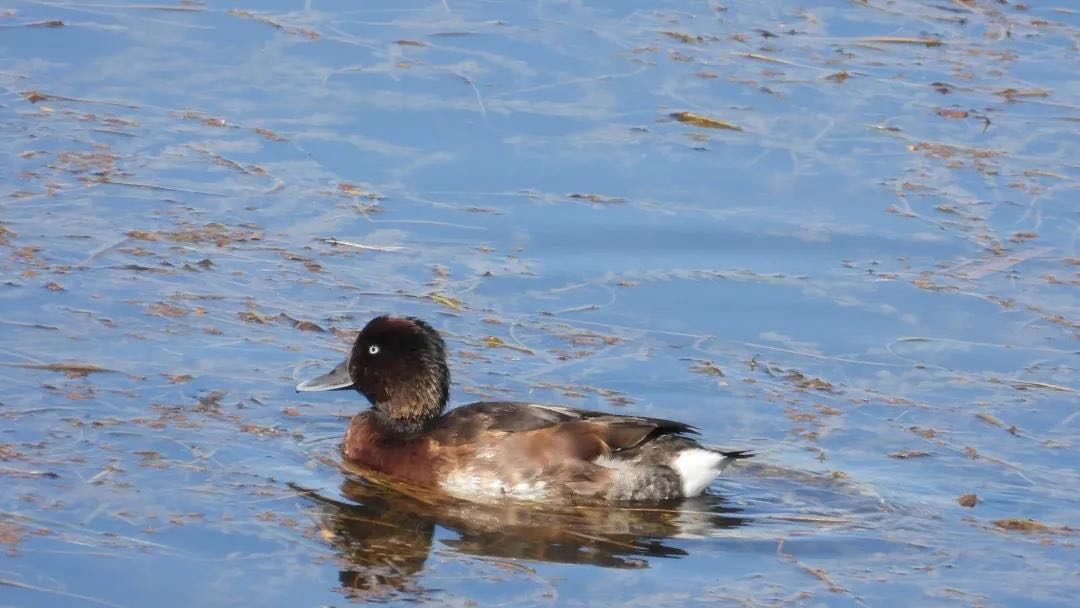 Due to habitat loss and human disturbance, the number of Aythya baeri has fallen sharply. It was listed as a critically endangered species by the International Union for Conservation of Nature (IUCN) in 2012.

Four pochards have been detected in the Qinghuahai in 2020. According to the simultaneous survey results of the wintering period of Aythya baeris in 2020, there are about 1,500.
With the implementation of the ecological restoration project of Qinghuahai Wetland in recent years, bird species in the park have increased from 172 in 2016 to 279 now, among which three are under state-level I special protection and 29 under state-level II. Fourteen endangered species have been listed on the IUCN Red List of Threatened Species.
(Compiled by Peng Temin)