32 recovered patients donate plasma to others with coronavirus infection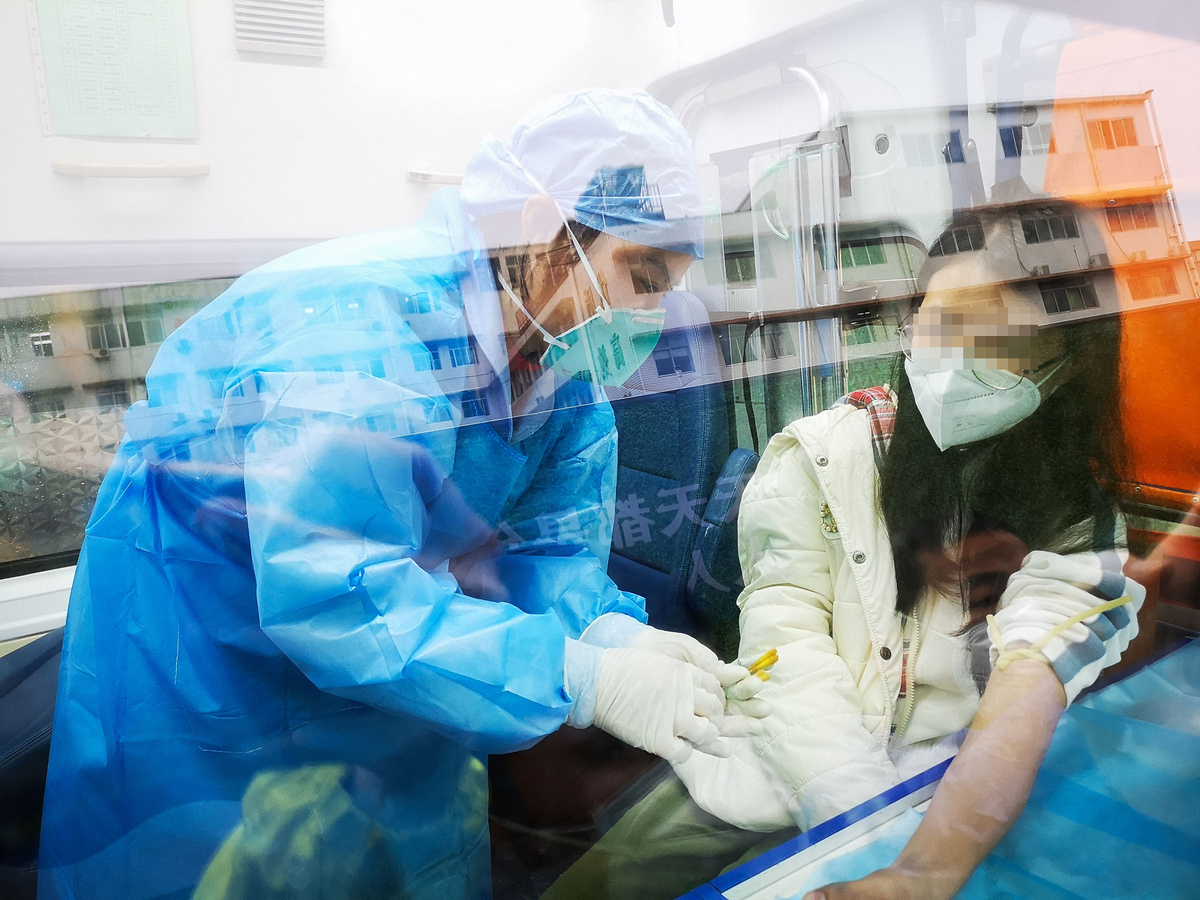 A recovered female patient (right) returns to the hospital to donate blood in Guangzhou, Guangdong province, on Feb 14. [Photo/Xinhua]
Thirty-two patients who have recovered from the novel coronavirus had donated 10,650 ml of plasma by Saturday, said China National Biotec Group, a state-owned biological products maker.
The donation came one day after the company announced on Friday that it has developed convalescent plasma to treat patients with novel coronavirus pneumonia.
The current treatment of novel coronavirus pneumonia lacks vaccines and specific drugs, but recovered patients' plasma has been put into clinical treatment which achieved initial results.
The company said they have set up a special team to collect plasma from recovered patients in Wuhan, Central China's Hubei province, since Jan 20.
On Feb 8, three critically ill patients in a hospital in the Jiangxia District of Wuhan received plasma treatment. More than 10 critical patients received the treatment so far, the company said.
The clinical results showed that patients' clinical symptoms have improved significantly 12 to 24 hours after the treatment, with inflammatory indicators in the laboratory decreasing significantly and some key indicators, such blood oxygen saturation, showingn promising results.
Convalescent plasma has also been proved effective in the treatment of severe acute respiratory syndrome and Ebola virus disease.