China to ensure smooth Spring Festival travel rush
BEIJING, Dec. 18 (Xinhua) - China will take multiple measures to ensure smooth travels during this year's Spring Festival, said China's top economic planner Wednesday.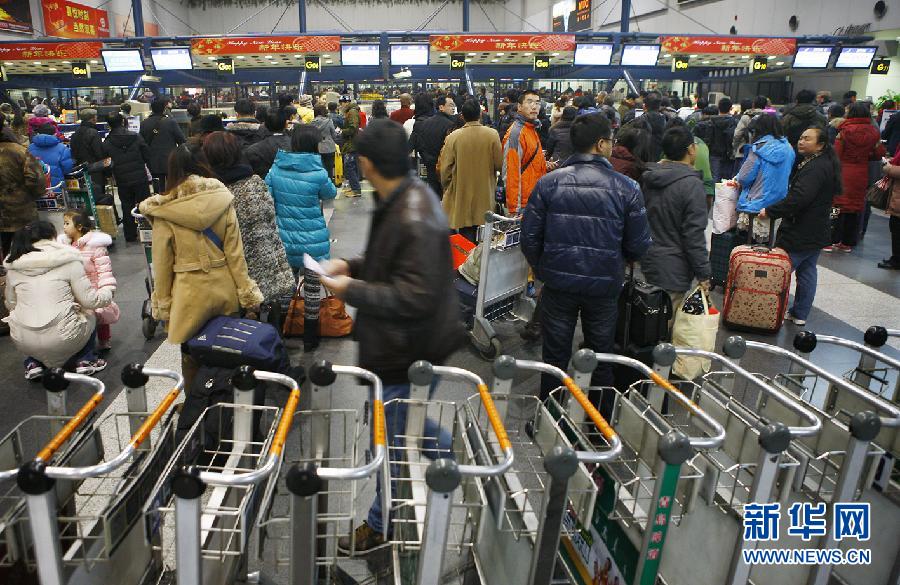 (File photo: VCG)
About three billion trips are expected to be made during the 2020 Spring Festival travel rush between Jan. 10 and Feb. 18, according to a document on the website of the National Development and Reform Commission.
The number of road trips is expected to reach 2.43 billion, a 1.2-percent decrease from the previous year, while train trips may hit 440 million, up 8 percent year on year.
About 79 million trips are predicted to be made by air, rising 8.4 percent year on year, and waterway trips will reach 45 million, increasing by 9.6 percent.
Efforts should be made to enhance transportation capability, including making full use of new rail tracks and putting more additional flights into operation, said the document.
Local transport departments should enhance coordination of subways, urban public buses and taxis with railway transport and civil aviation as well as dealing with traffic jams, extreme weather and safety hazards.
Meanwhile, online ticket booking systems will be upgraded to increase the ticket selling capacity and authorities will further popularize e-tickets.
The Spring Festival, or Chinese Lunar New Year, falls on Jan. 25 this year.