Champagne Deutz faces boycott after discriminative comments against China
Global Times
1584381054000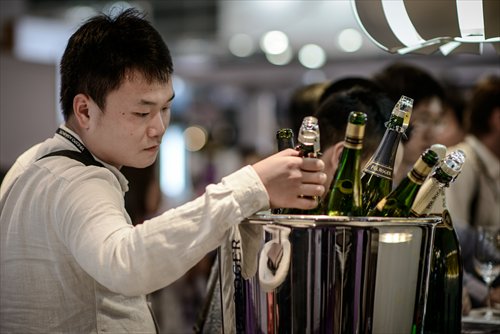 A visitor checks bottles of Champagne. (Photo: AFP)

The France-based champagne brand Champagne Deutz faces a boycott after discriminatory comments against China, which has sent medical teams and assistance materials to Europe to help fight against the coronavirus.

The 182-year-old Champagne house has been removed from shelves on several online platforms after Fabrice Rosset, the son of Champagne Deutz's CEO, made the comments.

On Sunday, Rosset wrote on his personal Facebook page that "Chinese products should be boycotted at every cost since the virus spreads beyond China to elsewhere," which drew huge criticism among Chinese and European netizens.

The comments have also been spreading among wine circles in France, where many are also said to be boycotting Champagne Deutz.

Facing a huge backlash among netizens, Rosset later deleted the post and made an apology on Facebook on Sunday night. But his later comment to a Facebook user named "Dahe Liu" saying Chinese can "go back to where they come from if they didn't like what he said" stirred up further ire, according to the wine market website Vino Joy News, which carried a screenshot of Rosset's comments.

Since the COVID-19 outbreak in European nations has deteriorated, China has been offering timely aid to many European nations, including sending a planeload of medical supplies and team of experts to Italy and a batch of medical supplies to Spain.

His words against China and Chinese people are unforgivable and unacceptable in such a worldwide crisis situation, one wine commentator posted on Facebook.

Some Chinese netizens wrote, "We will stop buying Champagne Deutz products."