China implements Foreign Investment Law, aiming to further open up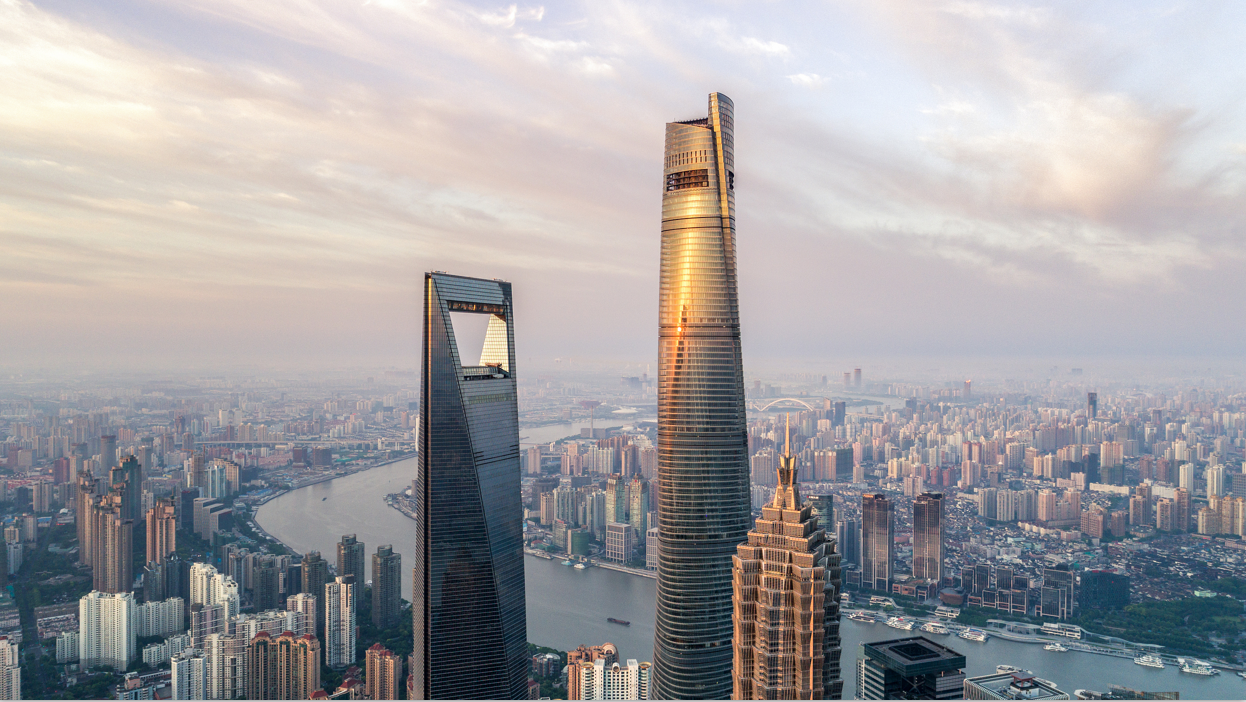 Photo via CGTN
China's Foreign Investment Law (FIL) goes into effect on the first day of 2020. The new law aims to further expand the scope of opening-up and better protect the legitimate rights and interests of foreign investors.
Consisting of 41 articles in six sections, stressing investment promotion, protection, management, and legal responsibility, the FIL intends to give foreign businesses broader market access, it protects intellectual property, prohibits forced technology transfer, and guarantees a "level playing field" for both foreign and domestic companies.
Before being passed at the second session of the 13th National People's Congress (NPC) in March, 2019, the new law was drafted in 2015 and went through two readings by the NPC Standing Committee.
Premier Li Keqiang signed a State Council decree to publish the regulation on implementing the law on the last day of 2019.
Highlights
Foreign investment into China has risen substantially over recent years, and existing laws on foreign investment are no longer able to meet the needs of the new era.
The FIL replaces the three decades-existing laws on Chinese-foreign equity joint ventures, wholly foreign-owned enterprises and Chinese-foreign contractual joint ventures, with a transit period of five years.
Some key articles that catch business people's eyes. The infographic below points them out.

Graphic by CGTN's Qu Bo
The new law places great emphasis on equal national treatment of foreign investment, putting foreign investors on a more level playing field with domestic investors, and giving them equal protection.
"It promotes the legitimate rights and interests of foreign investors, especially the protection of intellectual property rights, and solves the pain points that have long plagued foreign-funded enterprises with regulations. It will greatly enhance companies' sense of gains," Zong Changqing, director of the Foreign Investment Department at Ministry of Commerce (MOFCOM), commented.
German drive and automation technologies provider, Lenze, which entered China in 1997, said they're very concerned about the stability, fairness and openness of policies.
"As foreign investors, we want to make sure there are laws and regulations for foreign companies to follow and to protect their rights on a legal basis," said Xie Weidong, President East Asia and General Manager China at Lenze.
"IP protection is one of the biggest worries among foreign firms in China. They are afraid that their technologies may be stolen or copied. The new law will protect it on a legal level. It is very detailed and comprehensive. I think it will reduce foreign firms' worries to some degree, and boost their confidence and hopes for doing business here," Xie said.
Affirming China's efforts in improving foreign companies' access to the country in recent years, Carlo Diego D' Andrea, Shanghai Chairman of European Union Chamber of Commerce in China, said: "On the other hand, there are many indirect barriers, when the companies arrive doing business on the territory. We hope it will boost equal treatment between Chinese and European companies."
The implementation of the FIL, seen as a milestone of China's opening-up, will hopefully provide greater transparency to foreign-invested enterprises.
Climbing inflow of foreign direct investment
China has seen a steady inflow of foreign direct investment (FDI) as the country is opening up its market to foreign investors and enterprises.
In the first 11 months of 2019, the number of foreign-funded projects with investment of at least 100 million U.S. dollars reached 722, up 15.5 percent year-on-year, according to the MOFCOM.
Earlier data from MOFCOM showed a total of 36,747 new foreign-funded enterprises were established during the January-November period, while foreign direct investment into the Chinese Mainland expanded six percent year-on-year to 845.9 billion yuan.
Investment cooperation from the Belt and Road countries is continuing. Han Yong, the deputy director of the Cooperation Department at MOFCOM, said: "Investment in countries along the route amounted to 12.8 billion U.S. dollars, an increase of 0.5 percent in total foreign investment, and the cumulative investment has exceeded 100 billion U.S. dollars."
Free trade zones
The reforms have already been tested in around a dozen Pilot Free Trade Zones (FTZs).
The government will further enhance foreign investment accessibility by shortening the negative list of FTZs, and exploring the feasibility of establishing a negative list management system of cross-border service trade in the FTZs, according to the ministry.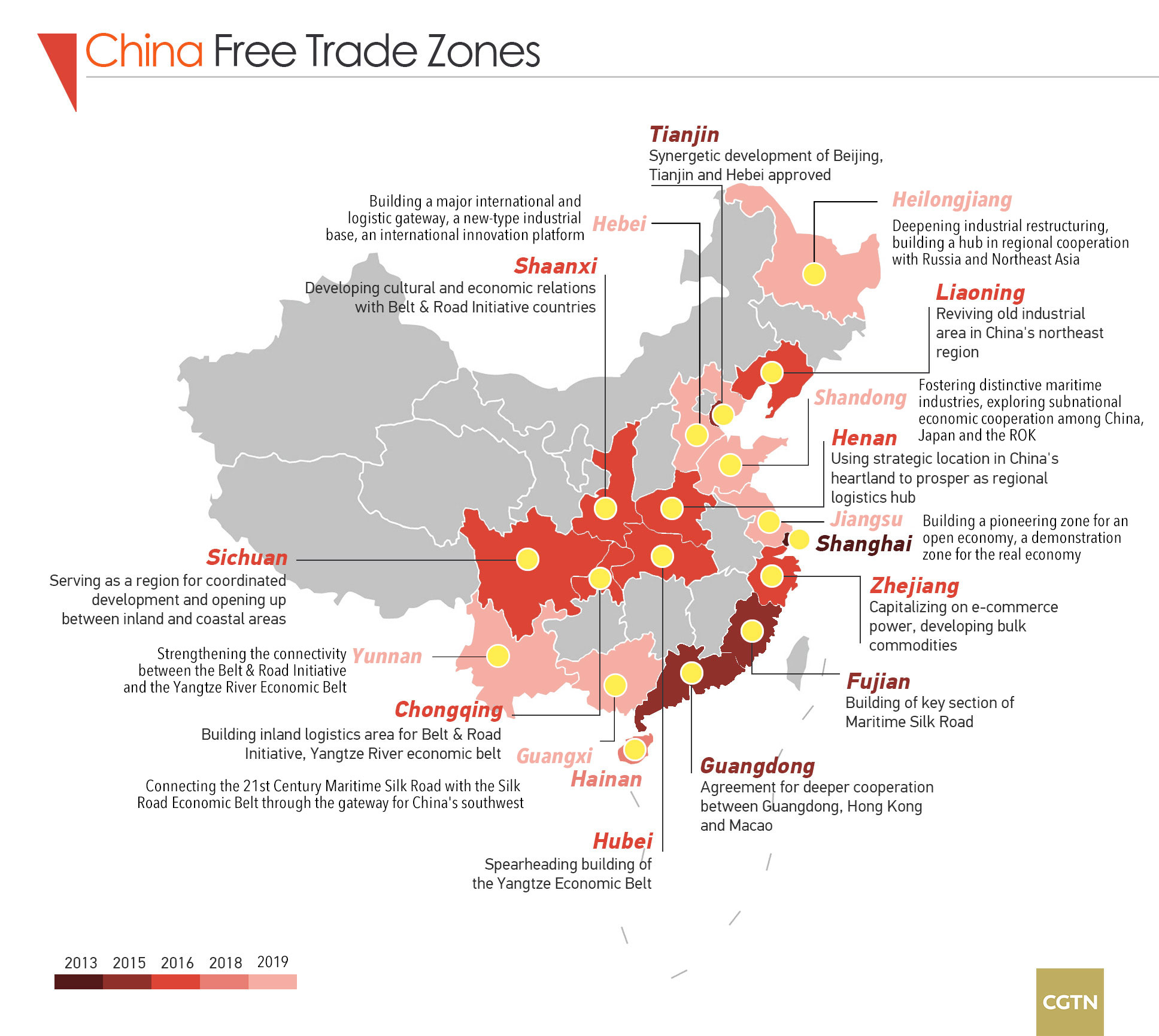 (CGTN's Wang Guan and Lin Nan also contributed to the story.)