Foreign bloggers defending China's Xinjiang deserve respect: Xinjiang govt spokesperson
Global Times
1638327465000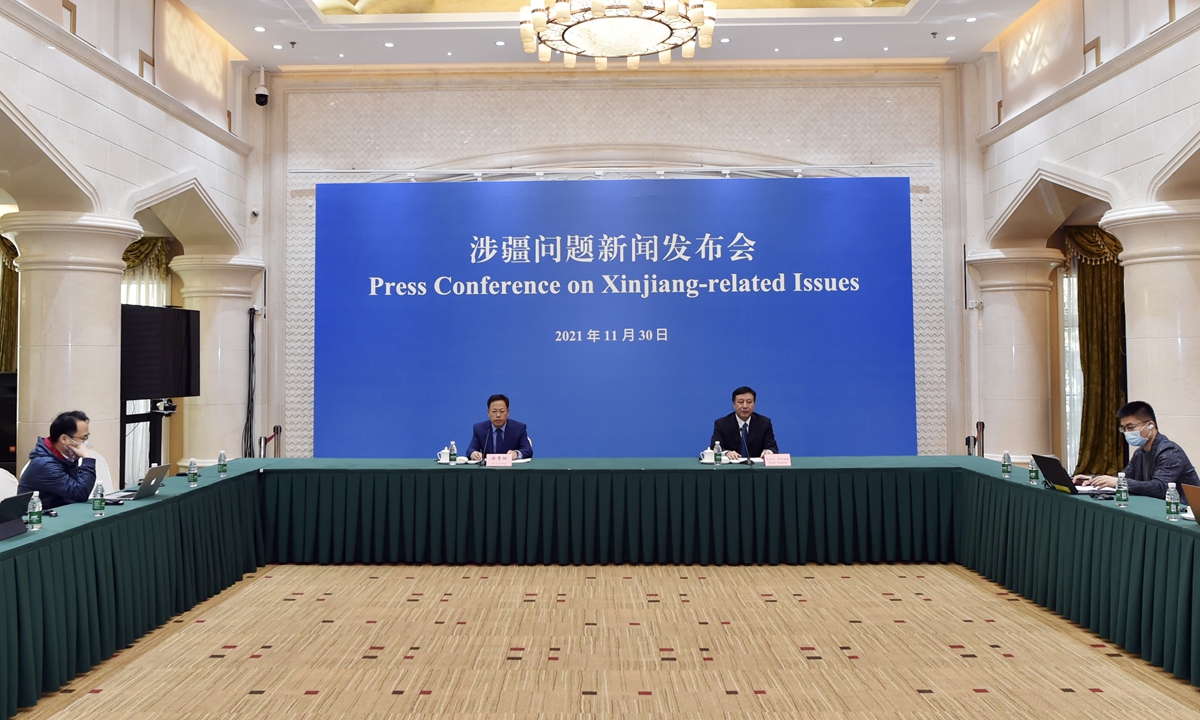 People who believe in justice have spoken for China's Xinjiang region and their efforts deserve respect, Xu Guixiang, the spokesperson of the Xinjiang regional government, told a press conference on Tuesday, rejecting Western media reports saying some foreign bloggers are "producing propaganda for China."
In July, BBC released a story titled "the foreigners in China's disinformation," in which it claimed that foreign bloggers who are denouncing negative coverage of China on subjects such as Xinjiang have been "increasingly presenting themselves as China-lovers" to spread disinformation for the Communist Party of China.
In response, Xu told a press conference on Tuesday that the international community has seen the true human rights situation in China's Xinjiang region in an objective way and many people who believe in justice and conscientiousness have stood up to tell the truth. For example, Jason Lightfoot, a blogger from the UK, has released a number of videos refuting the misinformation spread by foreign media about the Xinjiang region.
Gao Yousi, another blogger from Israel whose English name is Raz Galor and lives in China, showcased the real situation of Xinjiang during his visit to the region this year. In their videos, these bloggers show the real human rights situation in China's Xinjiang region and their actions deserve respect, Xu said.
However, most Western media, including the BBC, are biased against Xinjiang. These outlets have been spreading rumors and misinforming people out of ideological bias. They are misleading and fooling the international community, Xu said, noting that "such media have lost journalism principles on being objective, neutral and genuine. They should be denounced."