Xinjiang reports 6 new confirmed COVID-19 cases, 15 asymptomatic cases
People's Daily app
1604586726000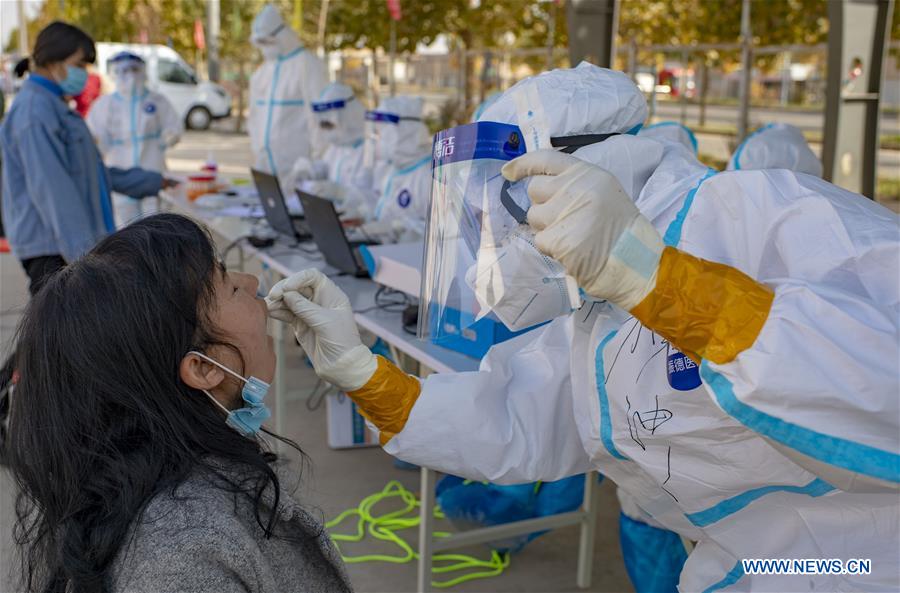 Northwest China's Xinjiang Uygur Autonomous Region reported 6 new confirmed COVID-19 cases and 15 asymptomatic cases, the regional health commission said Thursday.
As of 9 pm BJT Thursday, Xinjiang has reported a total of 72 confirmed cases and 339 asymptomatic cases.
The 72 confirmed cases are all in Kashgar, and the 339 asymptomatic cases are in Kashgar and the Kirgiz Autonomous Prefecture of Kizilsu.