Beloved giant panda gifted by Chinese mainland to Taiwan passes away
People's Daily app
1668854488000
A beloved male giant panda gifted by the Chinese mainland to the Taiwan region passed away on Saturday after suffering a spate of seizures, according to the Taipei Zoo.

"Our medical team has confirmed that Tuan Tuan's heart stopped beating at 13:48 (0548 GMT)," the zoo said in a short statement.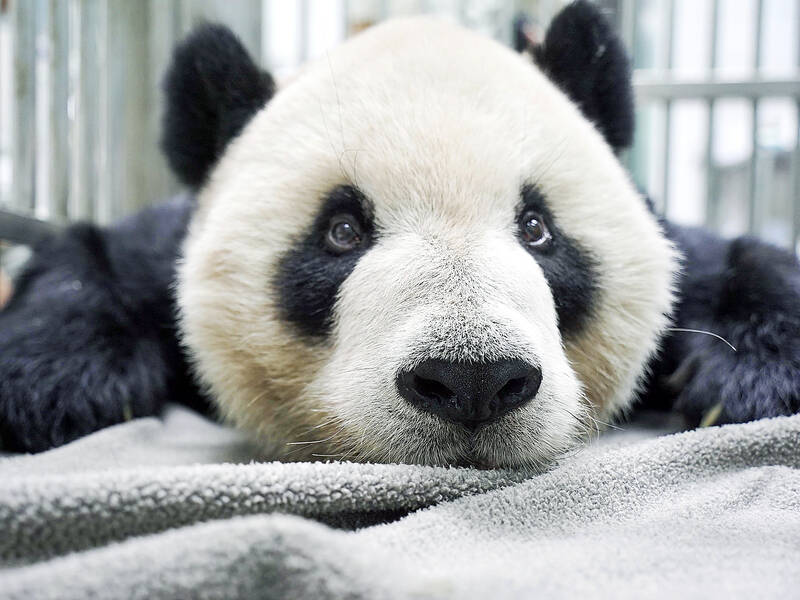 No cause of death was immediately given, but earlier reports said the panda was believed to have had a malignant brain tumor and had been receiving anti-seizure medication since September.
Earlier on Saturday, the panda's condition became "irreversible" and the medical team decided to "let go" so that Tuan Tuan would no longer suffer from illness, according to the zoo.
The illness of Tuan Tuan, 18, prompted the Chinese mainland to send a pair of experts to the Taiwan region earlier this month to help with the treatment.
Tuan Tuan was gifted to the Taiwan region by the Chinese mainland in 2008 alongside his breeding partner, Yuan Yuan. Names of the two giant pandas combined mean "reunion" in Chinese.
They were housed at the Taipei Zoo, where they were well welcomed by the local people and became huge stars.
They succeeded in having a pair of cubs in the Chinese region.
(Compiled by Yang Luxin)