Drinking water safety projects expose regulatory issues
People's Daily app
1563953844000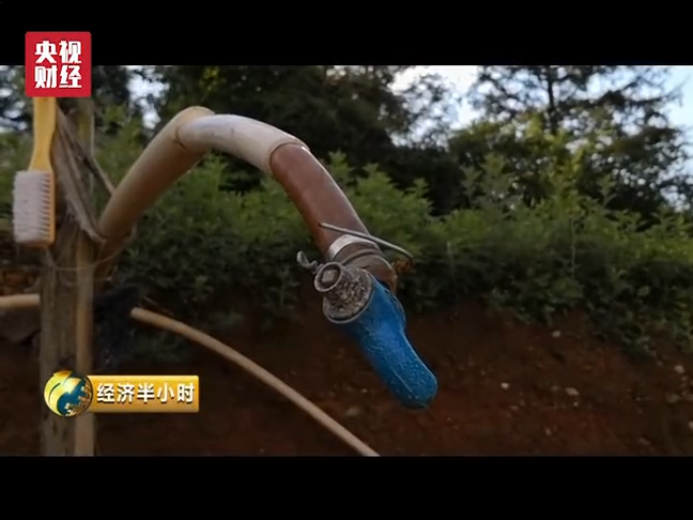 (Photo: screenshot via CCTV News)
Safe drinking water projects haven't played a role since they were built by the local government in 2010 in Jiuwu Village, southwest China's Yunnan Province, China Central Television (CCTV) reported.
China Environment News reported years ago that the villagers' teeth have all turned yellow, and they have suffered from joint pain for years in Jiuwu Village, Yunnan Province. Experts have linked this to excessive fluoride in the water caused by karst infiltration.
In order to solve this problem, China began the construction of rural drinking water safety projects more than a decade ago, and Yunnan Province invested 5.07 billion yuan ($737.1million) for the 13th five-year plan period.
In this case, although the contractor said that the government had allocated around 80,000 yuan ($11,630), the municipal document showed "the total investment was nearly 210, 000 yuan ($30,529)", according to CCTV. What's more, the central and local financial offices would have been providing subsidies for the maintenance of drinking water safety projects in poor areas in the central and western regions.
The contractor was confident that "all the projects worked efficiently"; and the acceptance document of Municipal Water Supplies Bureau wrote "projects are finished" and "run well".
However, the villagers "did not see even a drop of water". With no safe water supplied, all residents had to go around looking for clean water everyday.
In response, Xuanwei City said that the municipal party committee and government quickly convened a meeting and set up a working group to conduct an investigation to verify the regulatory issues.