Xi's stories: Small toilet has big significance to people's livelihood
People's Daily app
1605795563000
November 19 is World Toilet Day. Since the 18th National Congress of the Communist Party of China (CPC) in 2012, Chinese President Xi Jinping has consistently expressed concern about the renovation of rural toilets to improve sanitation and hygiene.

On tour, Xi has often asked residents about their toilets and stressed that clean toilets are important for the building of a "new countryside."
"A small toilet has big significance to people's livelihood," Xi has said.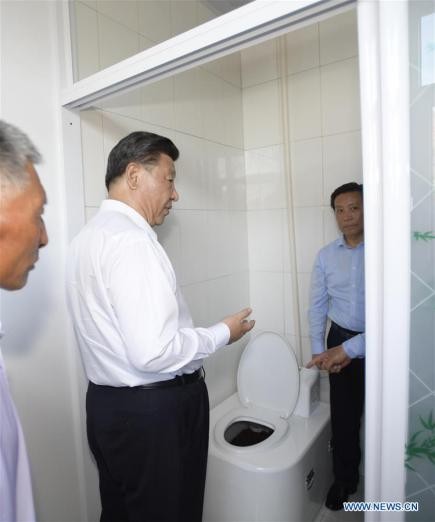 Renovating toilets
Xi's concern dates back more than 40 years to when he was an "educated youth" working in Zhaojiahe, a village in Northwest China's Shaanxi Province, where he helped build separate toilets for men and women.
Xi was then one of millions of urban youth sent to mountainous areas or farming villages to learn from workers and farmers through a policy instituted in the late 1960s and early 1970s.
"Jinping rebuilt the [public] toilets not long after he came," said villager Zhao Shengli.
"He took down the smelly and shabby toilet [building] and renovated it with stones and bricks."
"The toilet [building] was enlarged, one section for men and the other for women. With high walls, it was more convenient for villagers. Everyone saw it and followed suit."
Xi today is spreading this approach nationwide.
In 1982, Xi reported finding unhygienic pits next to pigsties in Zhengding county, North China's Hebei Province.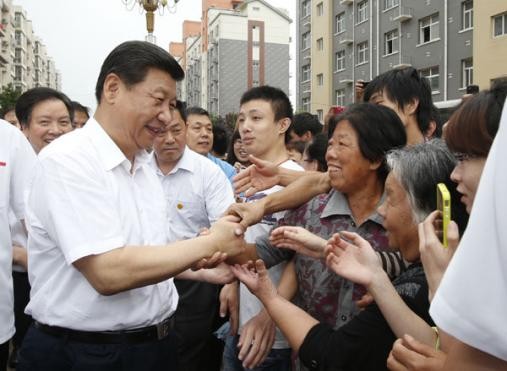 In 2013 when he returned to Tayuanzhuang village in Zhengding, Xi mentioned the toilets.

Yin Jiping, village chief, replied that the village finished its toilet renovations in 2000.
With economic development, families have already moved into apartments with flush toilets.
"Toilet revolution"
In December 2014 while inspecting the city of Zhenjiang in East China's Jiangsu Province, Xi pointed out that the toilet renovation improved rural hygiene and living standards.
In April 2015, Xi called for a "toilet revolution" and emphasized its importance for tourism. In July that same year, Xi said a "toilet revolution" should be conducted to give rural people access to sanitary toilets.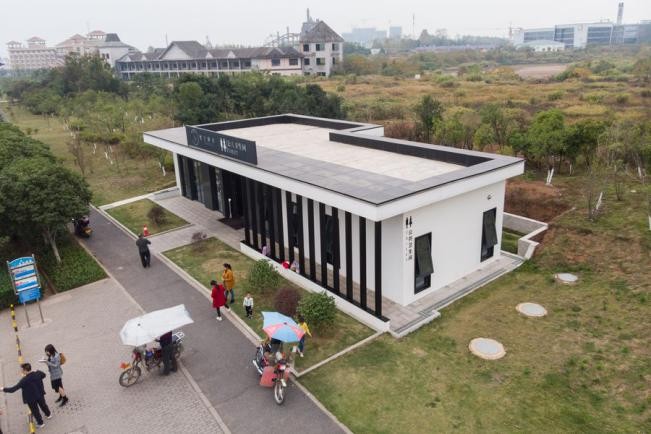 Since then, a "toilet revolution" has been promoted for improving "civilization" and rural revitalization in urban and rural areas.

Close attention
During his tours across the country, Xi has often asked residents whether they use pit latrines or flush toilets.
On 2016 Spring Festival Eve during an inspection of East China's Jiangxi Province, Xi checked the living conditions and flush toilet at the home of an extremely poor villager, Zhang Chengde.
In January 2017 in Hebei Province, Xi stressed scientific toilet design while inspecting a villager's yard. In June that year in North China's Shanxi Province, Xi said he was pleased to see a household had access to flush toilets.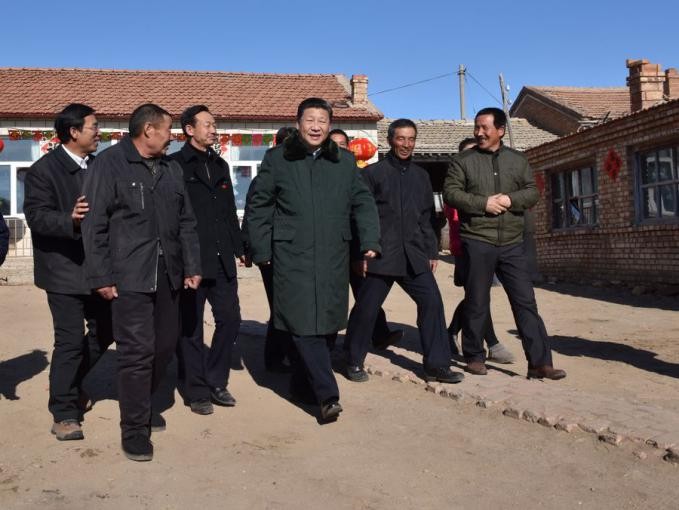 "Toilet improvement is not a trivial matter," Xi wrote in a November 2017 instruction.
"It's key to the building of urban and rural civilization. It should not be limited to scenic spots or urban areas, but should also be extended to rural areas as part of efforts to revitalize the rural areas and improve rural living conditions."
In February 2018 during an inspection of the mountainous Daliangshan region in Southwest China's Sichuan Province, Xi learned about poverty alleviation efforts where toilet upgrades drew his attention.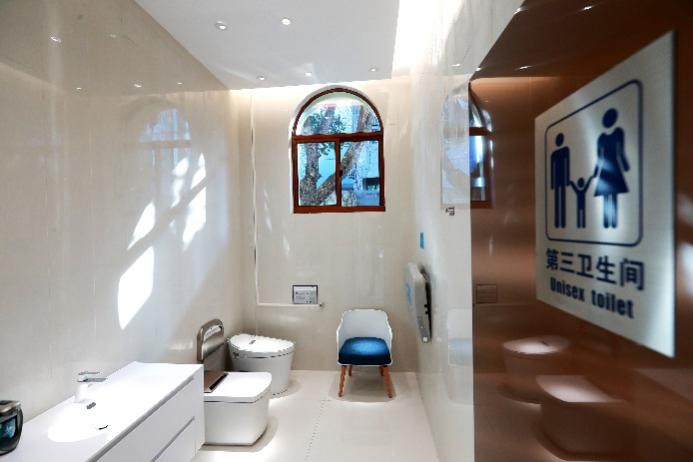 During a tour of Inner Mongolia Autonomous Region in July 2019, Xi visited villager Zhang Guoli's home and checked the courtyard, kitchen and toilet.

The president pledged to further improve basic rural infrastructure and the living environment.
More than 65 percent of rural residents now enjoy access to sanitary toilets in China, according to the latest official data. Since 2018, 30 million rural household toilets have been renovated.
(Original story from People's Daily and Xinhua; translated by Luo Meiqi and edited by Zhang Jian)