NHC, CDC send work group to N China border city Manzhouli amid new COVID-19 flare-ups
Global Times
1638146059000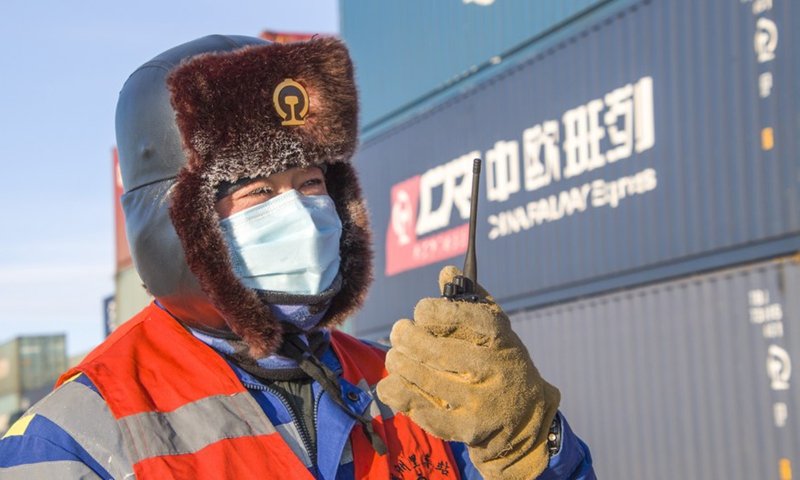 China's National Health Commission (NHC) and the Chinese Center for Disease Control and Prevention (CDC) have dispatched a work group to Manzhouli, a border city in North China's Inner Mongolia Autonomous Region, to address the latest round of COVID-19 flare-ups.
The work group was dispatched on Sunday, after the city reported 19 confirmed cases of COVID-19 and one silent carrier from midnight Saturday to 4 pm on Sunday, according to the NHC's statement.
There are no test results yet to show which strain caused these infections.
The city started a massive city-wide nucleic acid testing program on Saturday, when it reported three positive COVID-19 cases during its regular epidemic prevention and control testing of designated residents.
It has been 20 days since Inner Mongolia last reported locally transmitted COVID-19 cases.
As of 4 pm on Sunday, all 19 confirmed COVID-19 cases and two silent carriers in Inner Mongolia were in a designated isolation hospital receiving treatment. All their close contacts were under observation in designated venues.
Manzhouli is a city bordering Mongolia and Russia, with many China-Europe freight trains passing through every year, contributing to the global economic revival and supply chain stability amid the pandemic.
Of the outbreaks reported in China over the past few months, several have been associated with land border cities. The two main threads of the recent wave started in Ejin Banner in Inner Mongolia and Heihe, Northeast China's Heilongjiang Province, both land border ports with cross-border trade, or where migrating wild animals could cross the border.
During the winter, land ports may be a difficulty and focus for China's epidemic prevention system, experts noted.