Chinese researchers take photos of live Bengal tigers for first time
People's Daily app
1565094471000
Chinese researchers took the first photos of live Bengal tigers in the wild in Medog County, Southwest China's Tibet Autonomous Region.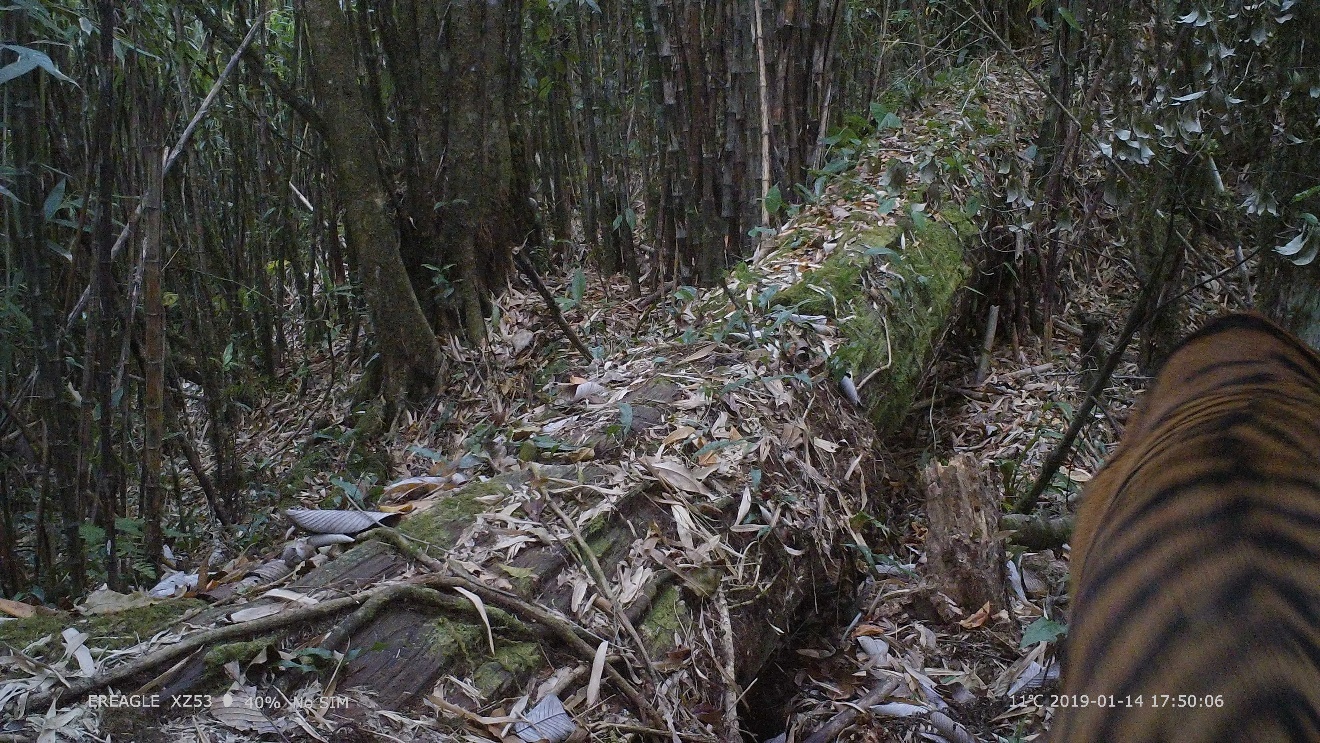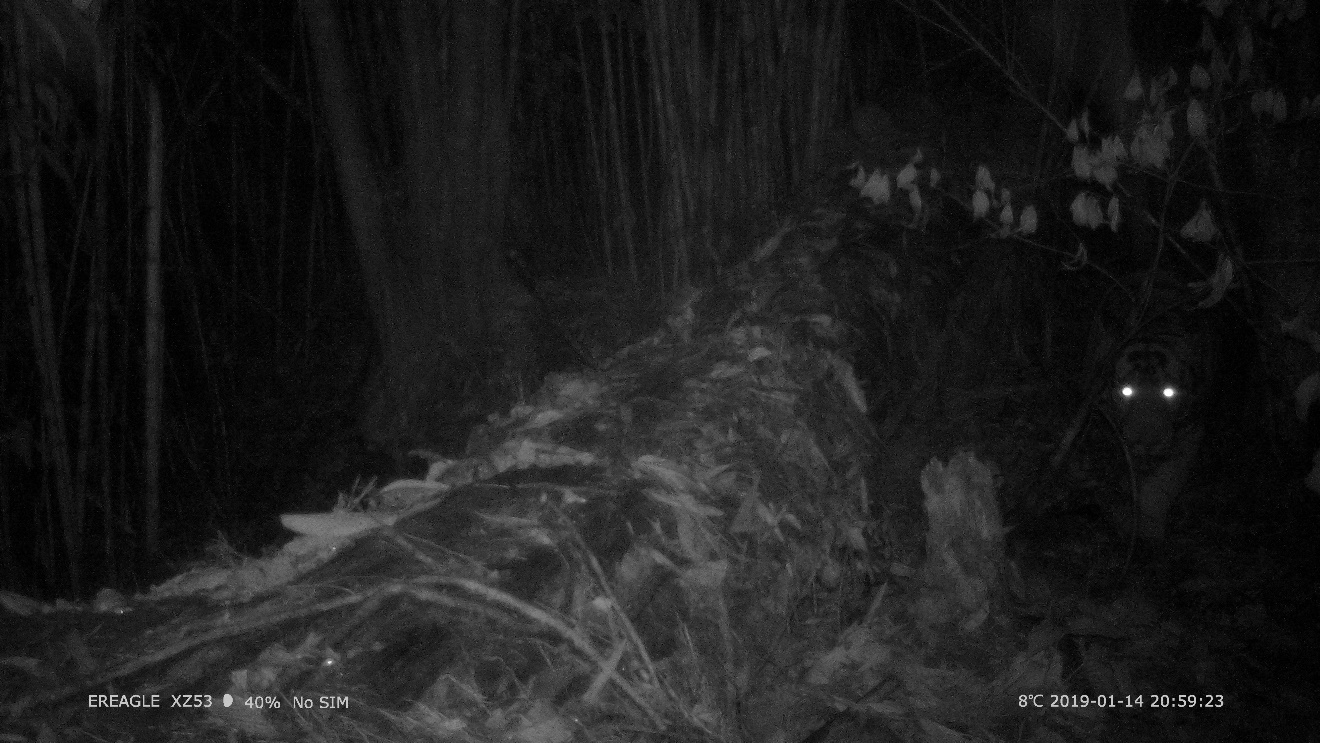 Bengal tiger (Photos: Kunming Institute of Zoology)
Medog is China's last county to get access to highways. Due to light traffic conditions, the degree of human disturbance is low in most areas of the territory, and the ecosystem is well preserved.
Villagers have repeatedly seen tiger footprints in Medog County in recent years, but there was no clear evidence that the Bengal tigers were still alive in southeastern Tibet. Researchers from the Kunming Institute of Zoology of the Chinese Academy of Sciences conducted mammalian research in Medog County from October to November 2018, and placed 48 infrared cameras.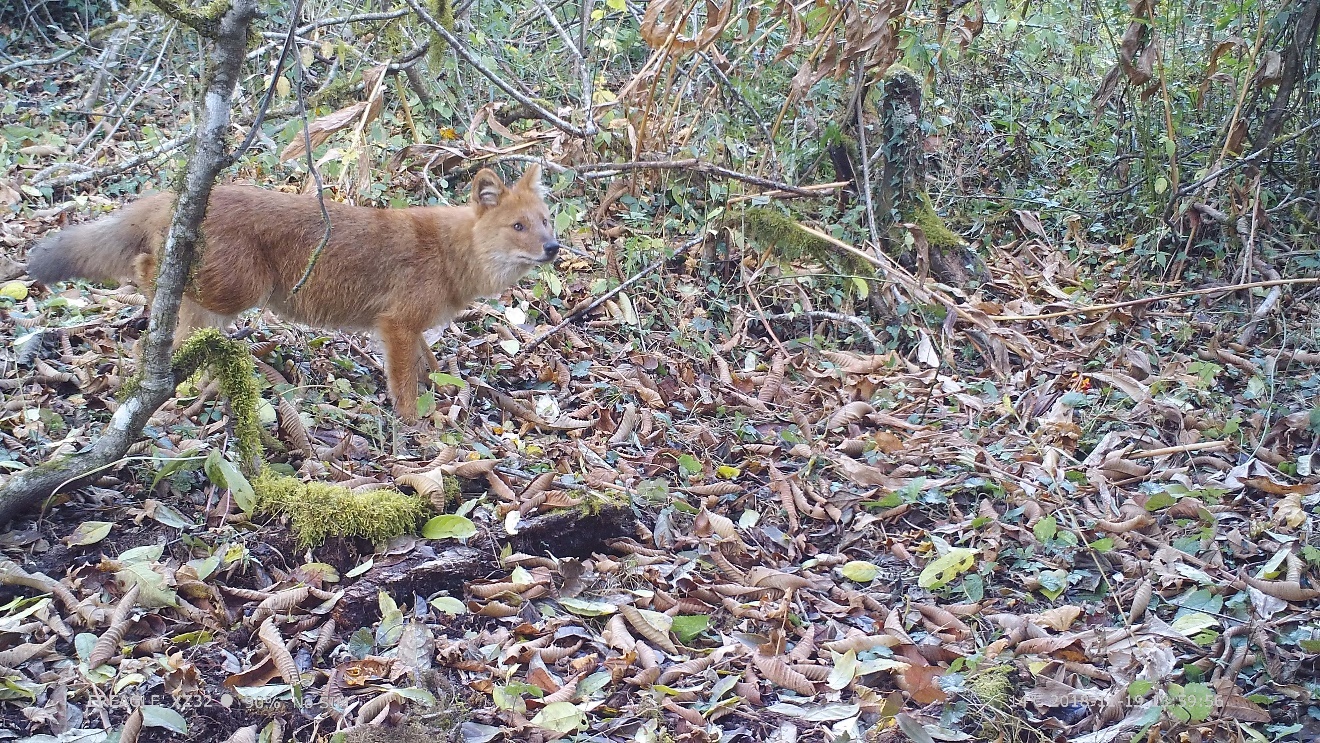 Dhole
After primary analysis of data, researchers found that Medog County boasts of extremely rich and diverse rare and endangered wild animals, including 23 large and medium-sized mammals and 6 species of pheasants. Besides Bengal tigers, the cameras captured other endangered animals like clouded leopards, marbled cats, Asian golden cats and dholes.
(Compiled by Xu Zheqi)