Chinese mainland reports 1 new confirmed COVID-19 case, 4 new asymptomatic cases
People's Daily
1591146901000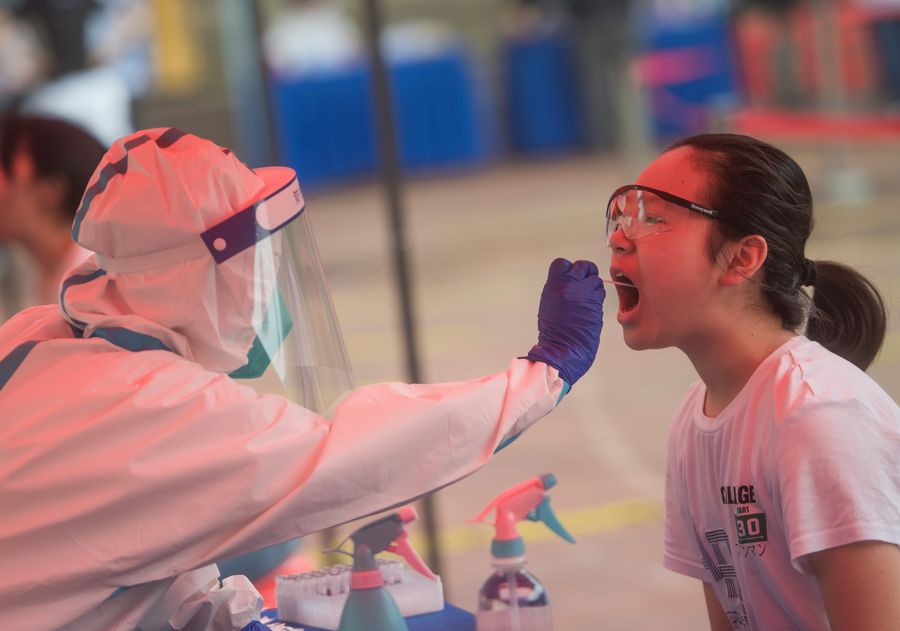 Photo: A resident takes the nucleic acid test at a testing post set up at a primary school in Dongxihu District in Wuhan, central China's Hubei Province, May 15, 2020. /Xinhua
China's National Health Commission said on Wednesday that one imported new confirmed COVID-19 case and one imported suspected case were reported on the Chinese mainland on Tuesday.
The new confirmed case was reported in Guangdong Province, the commission said, adding that one new suspected case from overseas was reported in Shanghai Tuesday.
Of all the imported cases on the mainland, 1,699 had been discharged from hospitals after recovery, and 63 remained hospitalized, the commission said.
No deaths had been reported from the imported cases. And another four asymptomatic cases were reported.