Beijing 'sub-center' Tongzhou district enters 'war-time' mode in the face of COVID-19 flare-ups in adjacent Hebei
Global Times
1610088925000
Tongzhou district of China's capital Beijing announced it will enter "war-time" mode for epidemic control as COVID-19 flare-ups in the adjacent Hebei Province continue.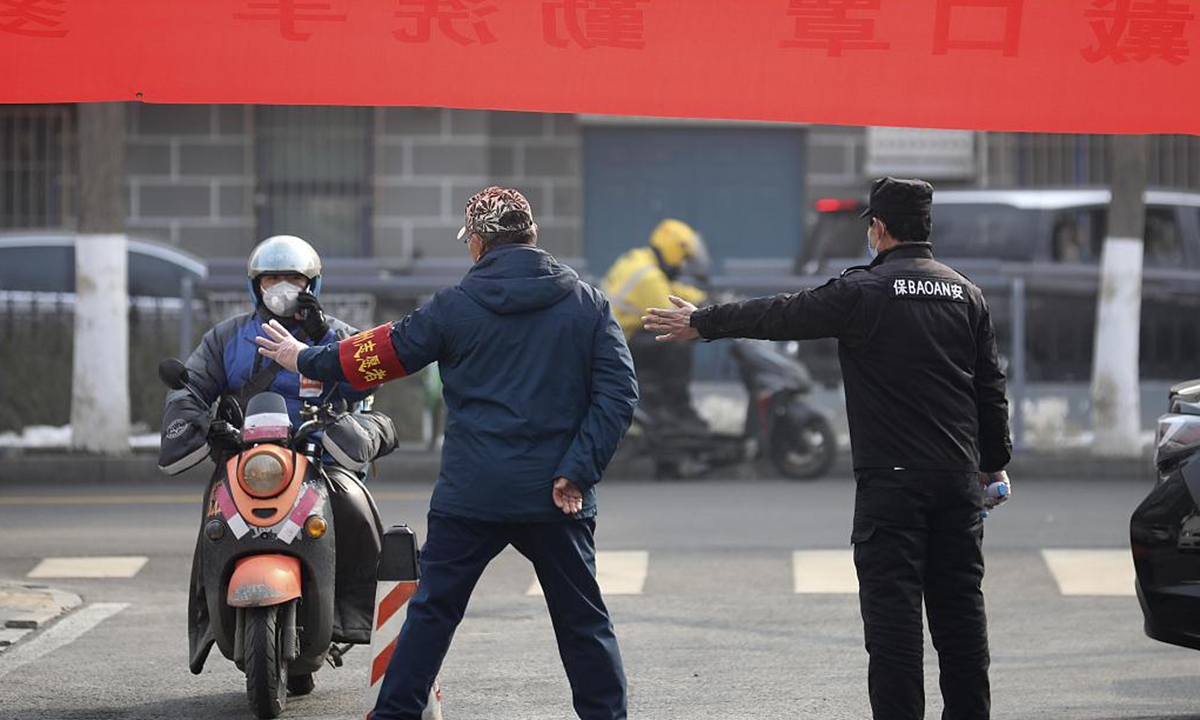 Located in southeast Beijing and considered the eastern gateway to the capital, Tongzhou district is positioned as a "sub-administrative center" of Beijing, with municipal government departments moving to the district from central Beijing.
Tongzhou has not yet reported any infections related to Hebei Province.
Tongzhou authority asked epidemic control staff in residential communities and villages to ensure they complete nucleic acid testing for people with potential risk of infection and make sure that those who went to high-risk areas remain quarantined at designated locations.
A resident surnamed Jin told the Global Times that she had not heard of any cases found in the district yet. The flow of people in her neighborhood's supermarkets has so far been normal as well.
Tongzhou is the second district - after Shunyi - among 16 districts in Beijing to enter "war-time mode" amid recent surges in COVID-19 in and around the city.
Beijing has rolled out a series of measures to prevent infections in Hebei Province from entering the capital. On January 6, local authorities were asked to strengthen control on channels entering Beijing from Hebei.
People who have been to Shijiazhuang and Xingtai, two cities hit by COVID-19 recently in Hebei, since December 10, have been asked to report to their workplaces and communities, and cooperate with screening and nucleic acid tests.
So far, Hebei, now in "war-time" mode, has reported 123 COVID-19 cases since January 2. Shijiazhuang, the city where most infections have been reported, has been under lockdown.