China assigns 16 provincial-level regions to each support a city in Hubei in fight against coronavirus epidemic
People's Daily app
1581228618000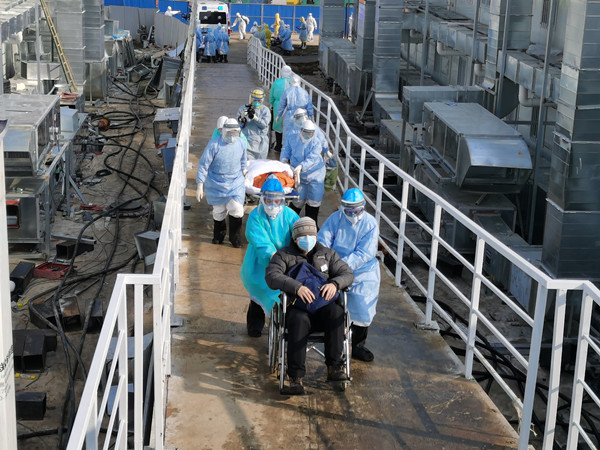 File photo
China's National Health Commission detailed a newly announced measure to pair 16 provincial-level regions with 16 cities within Hubei Province to alleviate medical shortages in the fight against the coronavirus epidemic on Friday at a press briefing.
Wuhan, the epicenter of the outbreak and the most stricken city in the country, remains the top priority in the whole disease prevention attempt. However, other cities within the province, with less-equipped hospitals and insufficient public attention, are also running into shortages. Some of them have called for help. To cope with the situation, the new measure pairs each city in Hubei with another province to provide assistance and supplies.
This new measure is representative of a principle that underlies the entire disease prevention campaign, as repeatedly spoken by President Xi Jinping: "Gather the strength of the whole nation to win the battle."
Since the beginning of the outbreak, China has achieved a number of things that would not be possible without a working system that internalizes the strength of the people and is capable of amassing enormous national resources and energy to combat urgent problems.
Makeshift hospitals have been built, medical teams have been sent to the epicenter, and military assistance has arrived. The speed and scale of China's efforts to contain the virus has been praised by the World Health Organization.
However, the new measure also poses challenges to the administrative divisions responsible for taking care of those cities. It is no easy task for any of the 16 provincial-level regions to spare resources to support another city. The new measure also urges them to further strengthen efforts to contain the disease within their own places. The whole nation has done a lot to assist Hubei in the outbreak, and now it needs to push further to accelerate toward a defeat of the epidemic.
The announcement of the new measure has sparked many encouraging comments on social media platforms. The outbreak has illustrated the fact that we share a common destiny, and should eventually prove our ability to surmount difficulties by uniting as one.
(Compiled by Wang Jinhong)