China's fruit imports post robust growth in H1
HANGZHOU, Aug. 30 (Xinhua) -- China imported 3.96 million tonnes of fruits in the first half of 2019, an annual growth of 38 percent, an industry association said Friday.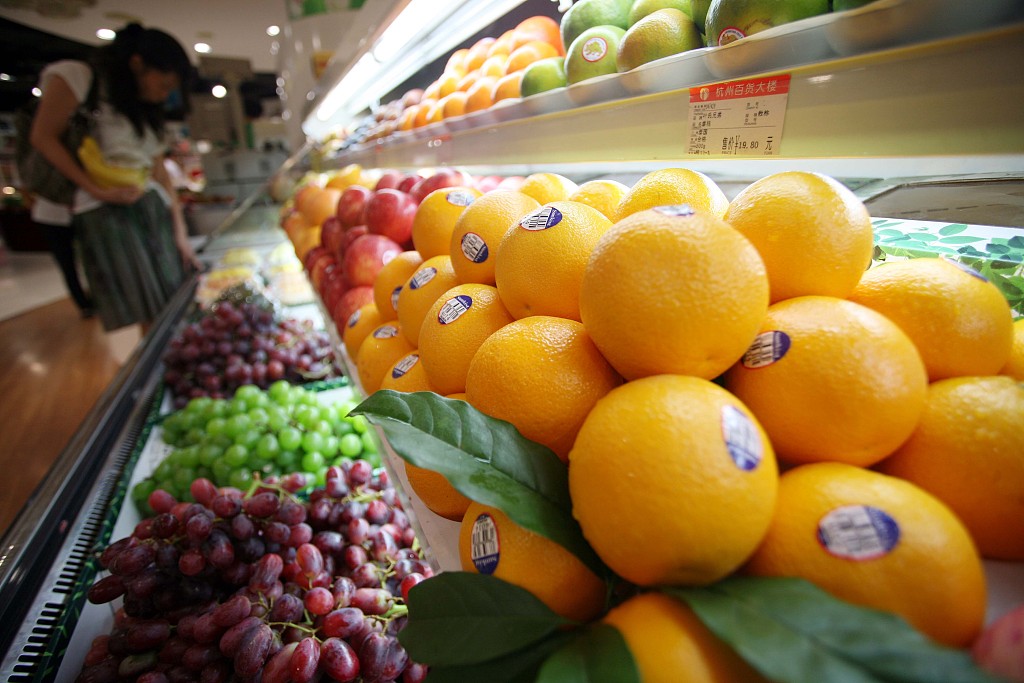 File photo: VCG
The value of imported fruits reached 5.58 billion U.S. dollars over the period, up 29 percent year on year, Xu Xiaohu, vice president of the China Chamber of Commerce of Import and Export of Foodstuffs, Native Produce and Animal By-Products (CFNA) said at an international fruit conference held in east China's Zhejiang Province.
Cherry, durian and grape are the top three most imported fruits. Thailand is China's biggest fruit exporter, followed by Chile and Vietnam.
"Chinese customers have shown an ever-growing demand for imported fruits," Xu said.
According to the data from the CFNA, China imported 5.53 million tonnes of fruits worth 7.62 billion U.S. dollars in 2018, up 25 percent and 36 percent from the previous year, respectively.