China's civil aviation sector registers robust growth in 2019
BEIJING, Jan. 6 (Xinhua) -- China's civil aviation industry posted steady growth in 2019, reporting expanded size and improved service quality, according to the country's civil aviation regulator.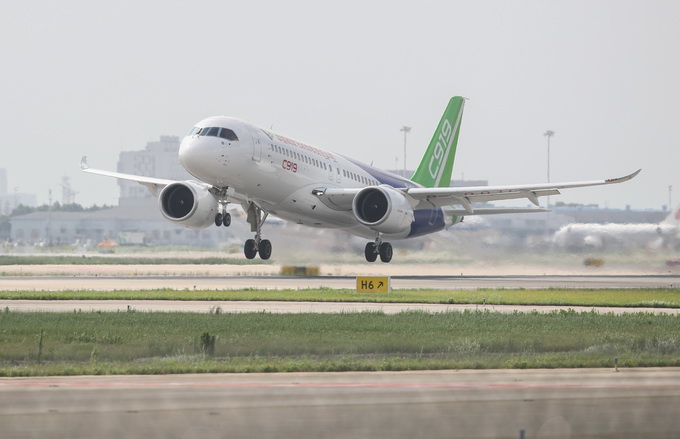 File photo by Xinhua
The industry operated 660 million passenger trips in 2019, up 7.9 percent year on year, said Feng Zhenglin, head of the Civil Aviation Administration of China (CAAC), at a work conference for 2020 held Monday.
Total transport turnover of the sector reached 129.3 billion tonne-kilometers, with cargo and mail volume hitting 7.53 million tonnes, up 7.1 percent and 1.9 percent year on year, respectively.
The country's aviation sector saw an unprecedented transformation, adding 9,275 km of air routes and increasing the number of transport airports to 238, according to the CAAC.
The service quality of civil aviation also improved nationwide, reporting an 81.65 percent flight punctuality rate with the number of flights increasing by 5.57 percent year on year.
Domestic passengers' average self-check-in rate stood at 71.6 percent at 37 out of the 39 airports operating at least 10 million passenger trips each year, CAAC data showed.
The country aims to further expand the industry in 2020, expecting yearly growth in the total transport turnover, number of passenger trips and cargo and mail volume of 7.5 percent, 7.6 percent and 1.3 percent, respectively.