Support for jobs, SMEs amid epidemic
The central government has unveiled a raft of measures to shore up the job market amid the novel coronavirus pneumonia outbreak, with experts urging stronger support for small and medium-sized enterprises and workers employed on flexible terms.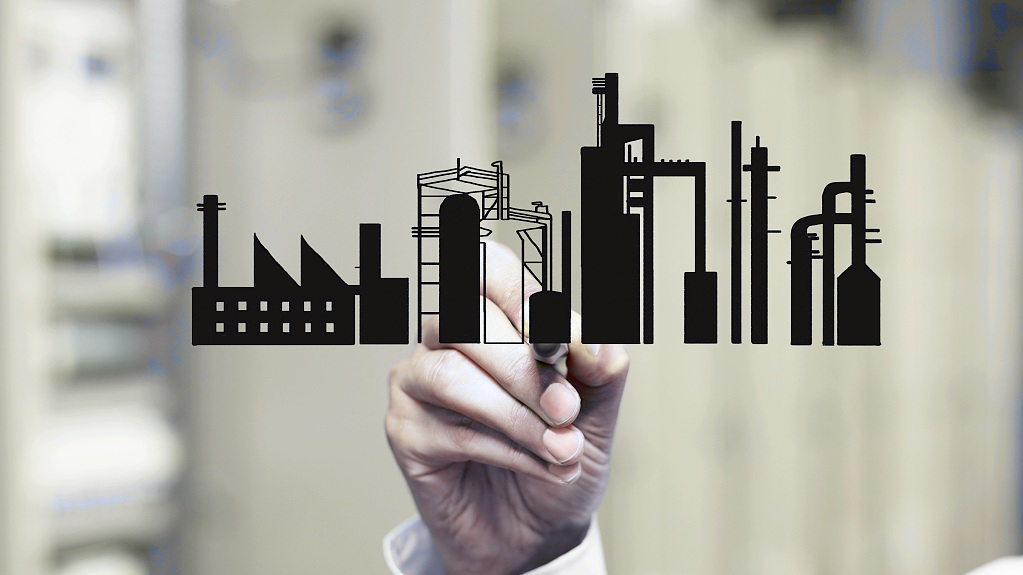 File photo: CGTN
In a notice published on Feb 5, the Ministry of Human Resources and Social Security and four other central government departments urged local authorities to take forceful steps to meet the demand for labor from key businesses closely related to epidemic control and prevention, the operation of public services and the provision of daily necessities.
To help SMEs stabilize their hiring, the notice said preferential loan application policies will be offered to individuals and small and micro-sized businesses that have lost sources of income during the outbreak.
In an effort to curb the spread of the outbreak, it called for the cancellation of job fairs for college graduates, and encouraged colleges to use the internet to connect with employers to help graduates find jobs.
Employers can conduct job interviews and contract signings online, and they will be encouraged to extend their recruiting season and delay the signing of contracts, the notice said.
The authorities also vowed to promote online recruitment services, with efforts to organize public employment services to publish recruitment information in real-time and allow employers to conduct long-distance interviews.
Businesses affected by the outbreak will be offered government subsidies to step up training for their workers through online or offline channels, it added.
Local authorities nationwide previously rolled out policies to bail out SMEs, which contribute over half the country's tax revenue, over 60 percent of its GDP and over 80 percent of urban employment.
Beijing has extended the collection period for social insurance premiums to the end of July for companies in the tourism and catering sectors and other hard-hit industries, allowing them to delay payment during the NCP epidemic. Suzhou has asked banks to increase financial support to SMEs, and businesses leasing State-owned properties will have their rent waived for one month and halved for another two months.
Pan Gongsheng, deputy governor of the People's Bank of China, told a news briefing on Friday that small and micro-sized businesses are more susceptible to impacts from the outbreak because they are less able to protect themselves from risks, and thus require special support from the authorities.
However, Pan said the impact of the outbreak on the Chinese economy will only be temporary, and will not change its positive long-term fundamentals.
"The Chinese economy has shown strong resilience, and we have ample policy tools to stabilize China's economic growth," he said, adding that facilitating the financing of small and micro-sized businesses will be the top priority for the financial system this year.
Researchers from the Chongyang Institute for Financial Studies at Renmin University of China wrote in a research note that SMEs will struggle to sustain themselves for a long time during the outbreak due to the cost pressures of staff wages, rents and bank loans.
"The closing of businesses will result in a spike in the unemployment rate and thus affect social stability," they wrote.
They urged local authorities to encourage businesses to resume work as soon as possible, saying the industrial system is a closely connected and interdependent chain.
It is also important to employ new financial methods to ensure more targeted liquidity support can be channeled to SMEs to restore their confidence, they said.
Wu Qingjun, a professor with the School of Labor and Human Resources at Renmin University of China, said sectors hit hard by the epidemic include catering, hotels, retailing, transport and real estate.
He said the authorities had only rolled out policies for employees on fixed contracts and had failed to cover those employed more flexibly.
Employees of companies based on internet platforms, such as ride-hailing and express delivery services, could be hit hard by the economic effects of the outbreak, he warned.
"It is important for the authorities to transform their traditional concepts and expand the scope of labor rights protection, which I think must be the priority during epidemic control and prevention and future policymaking," Wu said.