Pingtang Bridge wins construction 'Grand Slam'
Pingtang Bridge, constructed in a mountainous area of Guizhou province, won the IABSE Award for Infrastructure at the Outstanding Structure Award ceremony in Zurich, Switzerland on Nov 17.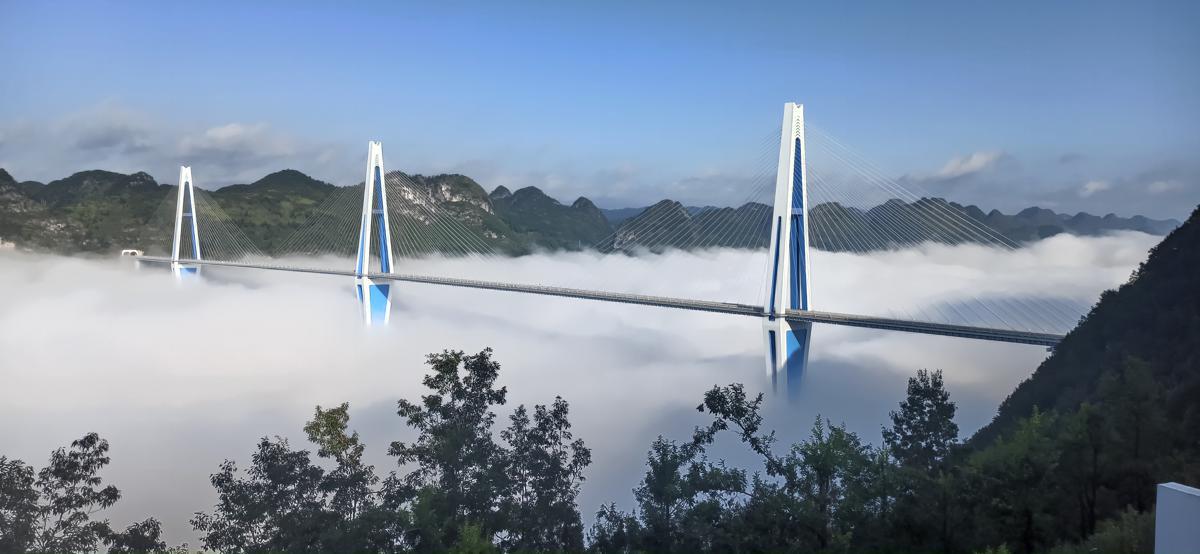 It was organized by the International Association for Bridge and Structural Engineering. This is the third time the Pingtang Bridge won international awards, after winning the 2021 FIDIC Excellence Award and the 38th Gustavs Lindesar Prize in 2020——the "Nobel Prize" in bridge building.
In 1998, the IABSE Award for Infrastructure was set up to honor bridges or structural engineering projects which represent technological and engineering innovations for bridges and structures around the world.
Seven projects from China have won this award since its establishment.
The famed Pingtang Bridge, built in 2016 and completed in 2019, is a colossal cable-supported viaduct with a span of 2,135 meters and at its peak is taller than the Eiffel Tower.
It enjoys a reputation as a bridge which combines strength and beauty, and can be regarded as a model of canyon bridge construction by integrating the cultural elements of Guizhou ethnic minorities into the design of the bridge tower, forming a dynamic overall shape.
In addition, the service area supporting Pingtang Bridge has created hundreds of jobs, which not only provide high-quality traffic service for passengers, but also promotes the economic development of local populations.