Podcast: Story in the Story (4/30/2020 Thu.)
People's Daily app
1588179017000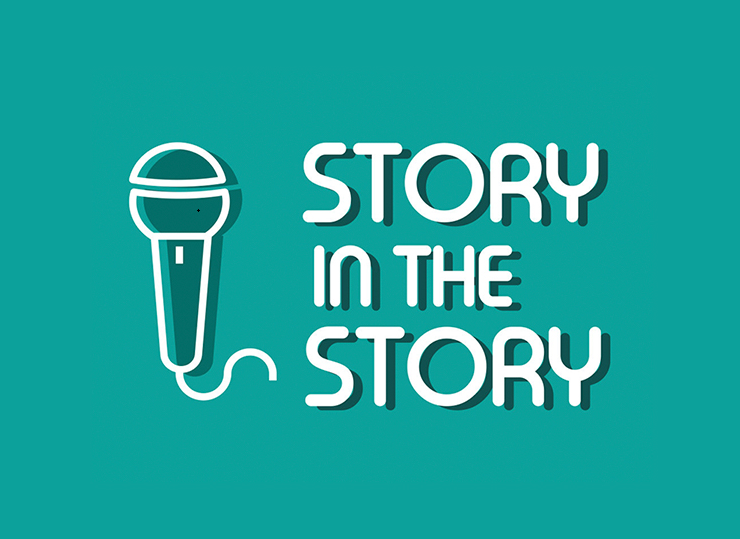 From the People's Daily App.
This is Story in the Story.
A 7.1 magnitude earthquake hit Yushu Tibetan autonomous prefecture in Qinghai province on April 14, 2010, leaving about 3,000 people dead or missing.
Tsewa had been on his way to work that day when the ground began to shake violently, and roadside shops and houses collapsed in front of his eyes.
Instinctively, he began digging out people buried by debris. He did not even notice the phone calls from his family. While he saved over a dozen strangers, back home he lost three people.
Yushu is tucked away in the interior of the Qinghai-Tibetan Plateau, with only 60 percent of the oxygen content of the plains areas.
Today's Story in the Story looks at how an all-out rebuilding focus since the big shaker has seen Yushu being totally rebuilt.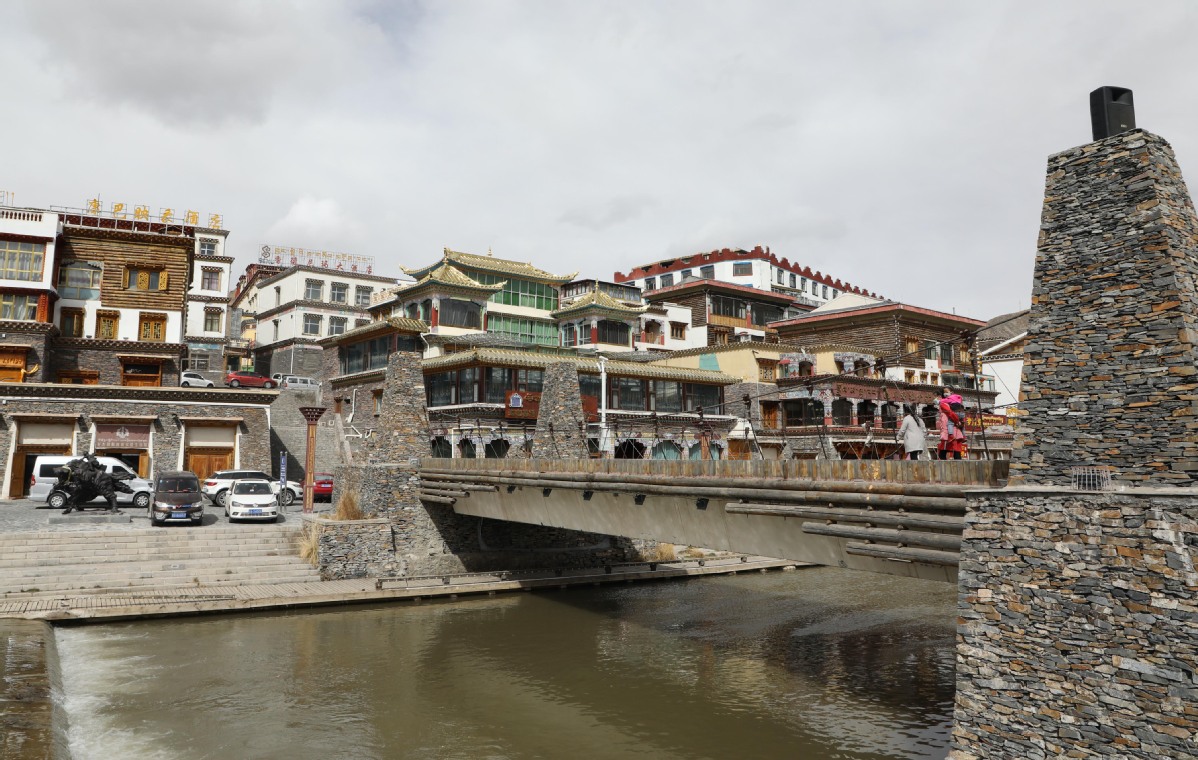 A glimpse of Yushu city in the Yushu Tibetan autonomous prefecture in Qinghai province on March 31. (Photo: XINHUA)
7,856 people were pulled out of the debris within 72 hours of the quake, 6,761 of whom were saved. Another 225,000 people were relocated.
A total of 3,109 seriously injured victims were transferred out of town for better treatment.
Over 25,000 tents were sent to the disaster area in one week, as well as more than 10 million metric tons of relief materials.
Water, electricity and roads for emergency use were resumed in five days. About 188,000 residents received subsidies.
"Three State rescue teams rushed to Yushu within eight hours," said Geza, who was secretary-general of the Red Cross Society of Yushu at the time.
A total of 44.8 billion yuan ($6.4 billion) was invested over the next three years.
By 2013, more than 39,000 new homes had been built. 94 projects for education, 63 for medical care and 65 for culture and sports had been completed.
"Despite the altitude-induced headache, chest distress and nausea, workers strove to meet deadlines," said Cheng Sijun, a chief engineer from the China Railway No 2 Engineering Group at the time.
Cheng and his crew completed the main structure of a high school in just 53 days. The school opened its doors in 2012.
More than 90 religious venues across the prefecture were repaired or reinforced.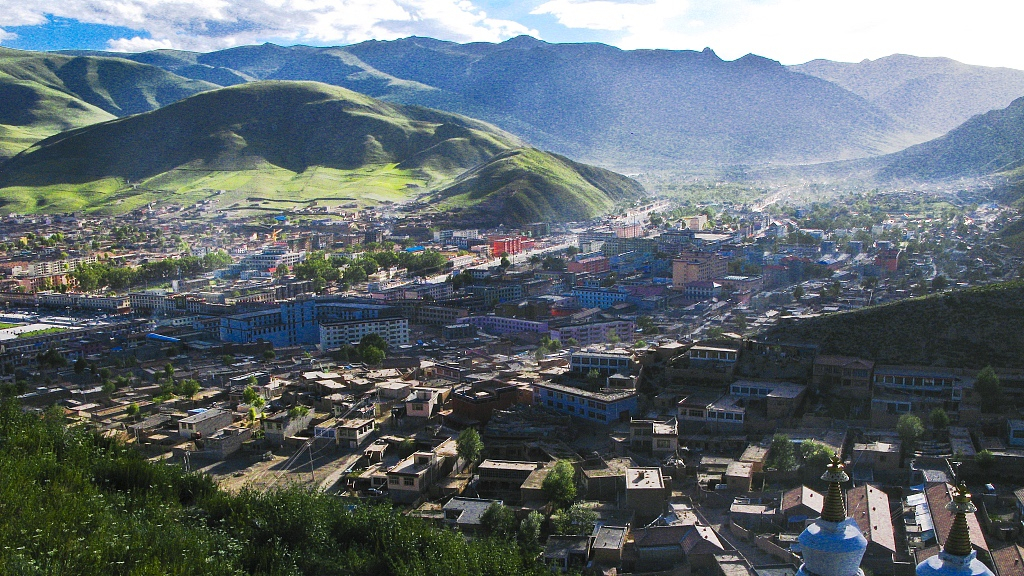 (Photo: CGTN)
Yushu is home to Sanjiangyuan, or "the source of three rivers." A national park was established there in 2015 to protect the headwaters of the Yangtze, Yellow and Lancang (Mekong) rivers as well as many rare species.
Since its establishment, 18,000 herders in Sanjiangyuan have bid farewell to their old businesses and become protectors of the grassland.
All mining activities were phased out, and all planned hydroelectric development projects were halted in Sanjiangyuan.
Hoh Xil, another famous site in Yushu, was inscribed as the first world natural heritage site on the Qinghai-Tibetan Plateau in 2017. An important habitat for Tibetan antelopes, their population has recovered to over 70,000, and snow leopards now exceed 1,200.
Trangu Village, about 3 kilometers from Yushu town, was one of the hardest hit areas, but villagers' lives have thrived along with local industries. Besides digging caterpillar fungus, a precious material in traditional Chinese medicine, residents run stores in Yushu and Xining, some make a living on long-distance transportation.
The per household income of the village has jumped to over 7,000 yuan from a little over 2,000 yuan a decade ago.
"Yushu is sparsely populated and the cost for poverty alleviation is high, which leaves us limited choices when developing industries," said Yang Xiaowei, deputy head of the prefecture's poverty relief office.
Thanks to animal husbandry, 264 cooperatives have been established in almost all villages. Poverty has been reduced to under 3 percent from 34 percent five years ago.
(Produced by Nancy Yan Xu, Brian Lowe, Lance Crayon and Da Hang. Music by bensound.com. Text from China Daily.)