China makes great leaps in education over 70 years
BEIJING, Sept. 8 (Xinhua) -- China has made great leaps in developing basic and higher education over the past 70 years as the country endeavors to improve its comprehensive strength.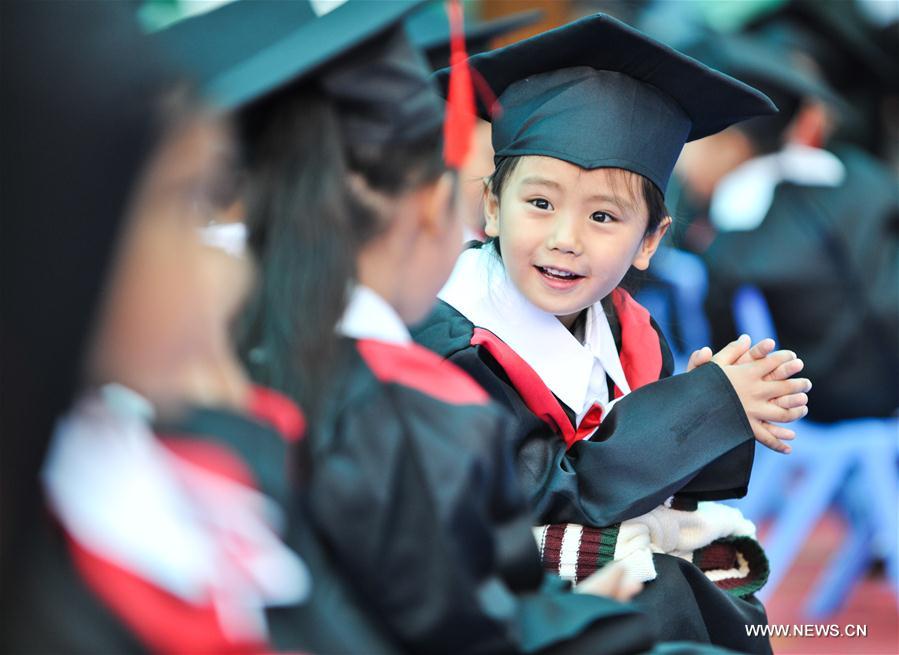 Children chat at the graduation day from kindergarten in Lhasa, capital of Tibet Autonomous Region, July 12, 2019. (Photo: Xinhua)
In the early days after the People's Republic of China was founded in 1949, the illiteracy rate in the country stood at 80 percent. Today the newly-added labor force has received over 13.3 years of education on average.
Over the decades, compulsory education coverage in China has been expanded to the average level of high-income countries as the country has given strategic priority to education and included compulsory education into legislation.
This year the Ministry of Education announced that China has built the world's largest higher education system with the gross enrollment ratio in higher education rising to 48.1 percent from 0.26 percent in 1949.
China's higher education will enter a new phase which will see over half of the college-age population being able to have access to higher education.
Vocational education has also registered marked progress as the country has cultivated 270 million high-caliber laborers and skilled workers.