Hong Kong reports 3 new COVID-19 cases, 1,087 in total
People's Daily
1591013296000
HONG KONG, June 1 (Xinhua) -- Hong Kong's Center for Health Protection (CHP) reported on Monday three newly confirmed local cases of the COVID-19, taking the total number of confirmed cases in Hong Kong to 1,087.
The new cases involve a male and two females aged between 27 and 40, Chuang Shuk-kwan, head of the CHP's Communicable Disease Branch, said at a media briefing on Monday afternoon.
The two females, aged 36 and 40, are colleagues of a female patient who was diagnosed with the COVID-19 on Sunday. They developed symptoms such as fever, cough, sore throat and malaise since late April and had consulted doctors at private clinics.
The male patient, currently asymptomatic, is a paramedic who had contact with Sunday's female patient.
The CHP said it has again issued a letter to all medical practitioners and private hospitals on Monday to urge them to remain vigilant and offer COVID-19 testing for all patients presenting with any symptoms, irrespective of their travel history and clinical severity, in order not to miss the opportunity to identify infected persons in the community as early as possible.
According to Hong Kong's Hospital Authority, as of Monday noon, a total of 1,037 patients with confirmed or probable COVID-19 infections have been discharged from hospitals upon recovery, and a total of 47 confirmed patients are currently hospitalized in nine hospitals, including two in critical condition.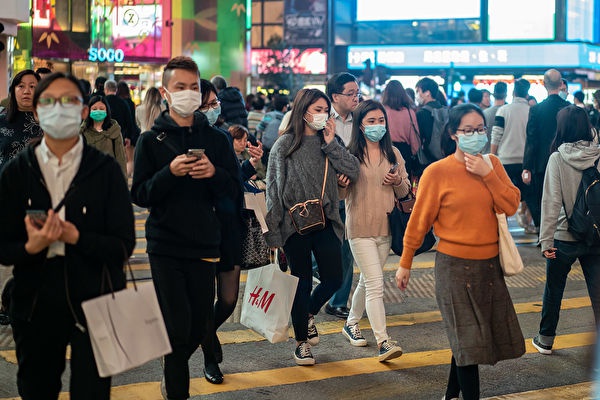 (Photo: VCG)