HKSAR urges citizens to counter violence, uphold the rule of law
People's Daily app
1566771272000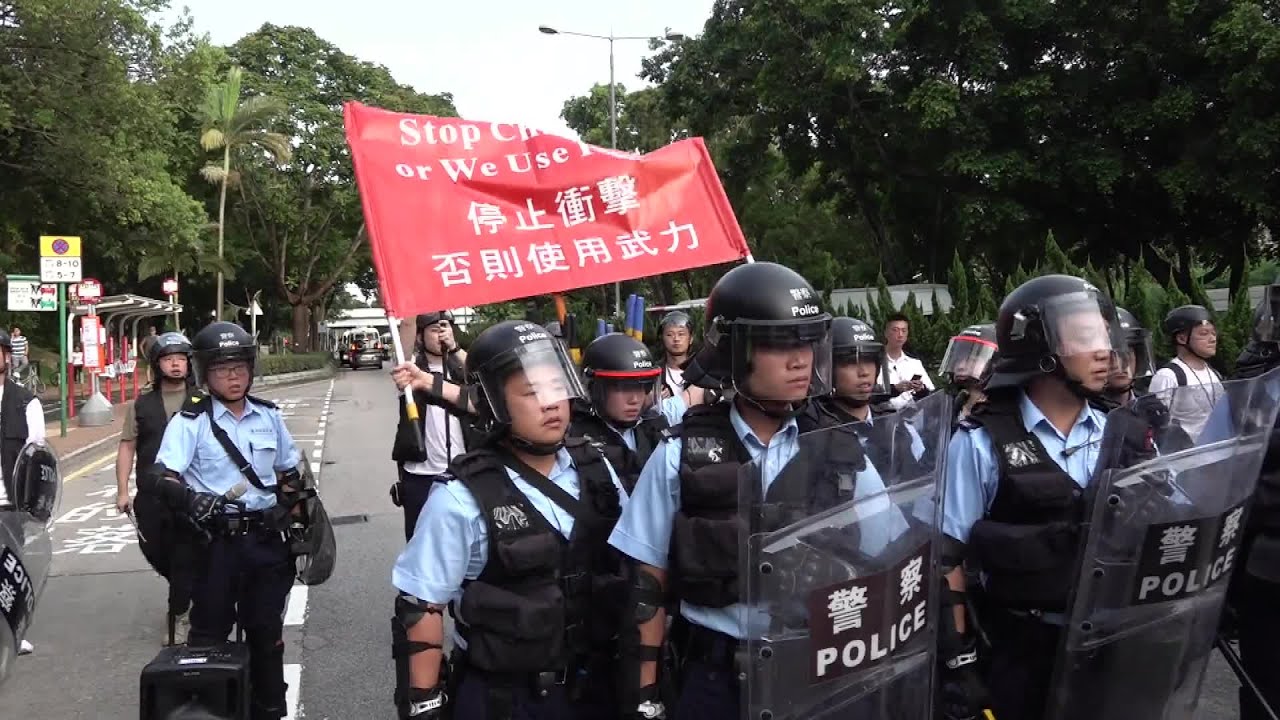 (Photo: Xinhua)
Hong Kong police will follow up with the violent acts committed during Sunday's protests in the Kwai Tsing, and Tsuen Wan districts, a HKSAR spokesperson said Monday morning.

Police earlier issued a "Notice of No Objection" approving the demonstrations in both districts. Protesters deviated from the route and turned violent after demonstrators set up barriers and roadblocks along the streets on Sunday.
Demonstrators clashed with police, attacking them with petrol bombs and bricks. Blockades jammed traffic and threatened police and civilian safety.
In one incident, protesters removed the national flag from the Kwai Chung Sports Ground, a clear violation of national authority and the National Flag and National Emblem Ordinance.
Protesters in Tsuen Wan raided small businesses Sunday evening. They later surrounded and attacked the police. One officer was drew his gun and fired a warning shot due to circumstances that had become life-threatening.
Demonstrators staged protests in other locations including Sham Shui Po, Tsim Sha Tsui and Kowloon districts.
The HKSAR statement also urged Hong Kong citizens to counter the violence, uphold the rule of law, and reestablish social order.
(Compiled by Ryan Raoran Yu and Paris Yelu Xu)