Hong Kong airport resumes operations with over 200 flights still cancelled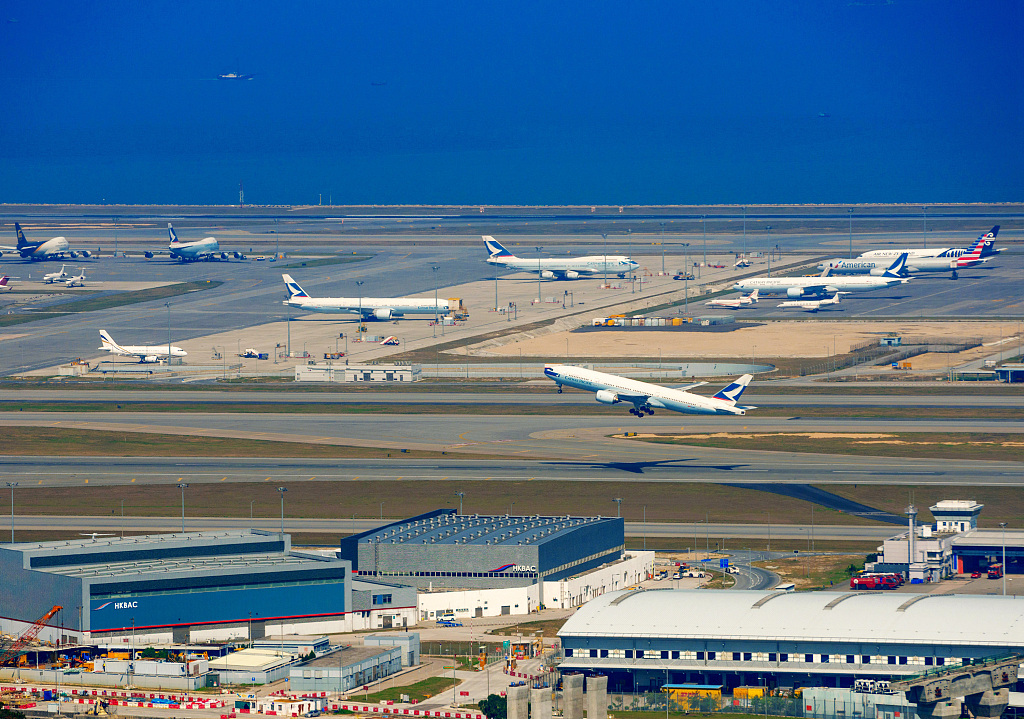 (File photo: VCG)
HONG KONG, Aug. 13 (Xinhua) -- The Hong Kong International Airport resumed operations on Tuesday, a day after all flights were cancelled due to a protest.
Still, over 200 flights in and out of China's Hong Kong Special Administrative Region have been cancelled on Tuesday, according to the website of the airport authority.
The Airport Authority Hong Kong has advised passengers to pay attention to the latest flight information through the airport's website and its mobile app.
In a statement issued on Tuesday morning, Air China said it had cancelled 14 flights to and from Hong Kong on Tuesday and Wednesday, and more such flights might be affected. The airliner has increased its capacity for the air route between Beijing and China's southern city of Shenzhen.
All flights in and out of Hong Kong were cancelled on Monday due to a protest held at the airport.
A large crowd of protesters rallied at the airport, severely disrupting the normal operations of the airport, one of the busiest in the world.